Houston Methodist opens new cellular therapeutics center
Mar 31, 2022, 10:59 am
New facility will accelerate investigational treatments in cancer, heart disease, neurological disorders and more. Photo courtesy of Houston Methodist
Houston Methodist recently opened a new 5,000-square-foot lab that will focus on developing and producing lifesaving treatments through cell therapy, the hospital announced last week.
Named the Ann Kimball & John W. Johnson Center for Cellular Therapeutics after long-time supporters of the hospital, the lab is located in the Houston Methodist Outpatient Center in the Texas Medical Center. The space includes 1710 square feet of cleanroom space, a dedicated quality control laboratory, six production rooms, support spaces and more to help develop new cell therapies and investigational therapeutics.
The combination of the control laboratory and production rooms onsite are anticipated to help the hospital treat patients safely and more efficiently, according to the statement.
Work at the JCCT is slated to benefit medical research throughout Houston Methodist in the fields of cancer, cardiovascular, neurology, organ transplantation, orthopedics and gastroenterology treatment.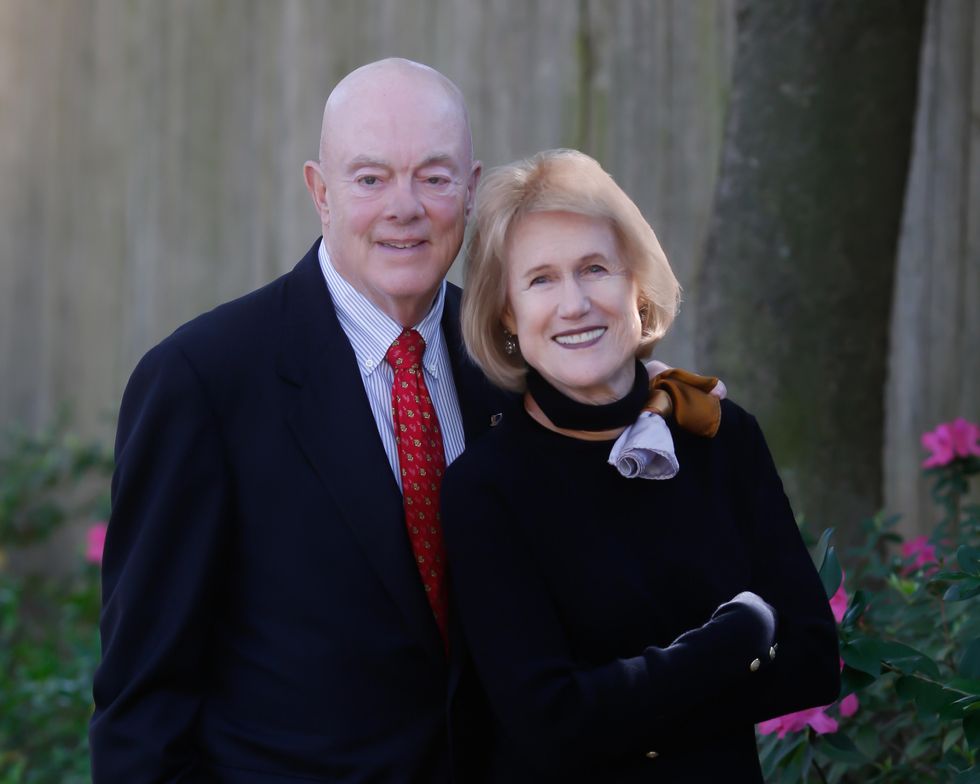 The new center is named for Ann Kimball and John W. Johnson, who contributed a gift that will go toward establishing the facility. Photo courtesy of Houston Methodist
According to a statement from the hospital, cell therapy is "one of the most promising treatment options available," with applications in treatment for cancer, heart disease, and neurological diseases like ALS, Alzheimer's and Parkinson's. The therapy requires that a patient is implanted with live cells provided by a donor or the patient themselves. These cells can help repair or rejuvenate damaged tissue or cells.
"Many diseases have limited or ineffective therapies, so there is a tremendous need and opportunity to bring transformative and restorative new treatments to patients through cell therapy," distinguished neurologist Dr Stanley Appel, who will lead the center, said the statement. "Having a cellular therapy laboratory on-site at Houston Methodist has always been a part of our vision. The Johnson family's generosity and support of this vision will give hope to countless patients battling neurodegenerative diseases and more."
The Johnsons' gift also created a matching fund that supports cell therapy projects in all specialties at Houston Methodist. At press time, the fund had helped attract 51 donors, including 69-year-old Jack McClanahan, who suffers from ALS and was the first to donate to the center.
"I volunteered for this because I want a younger man or woman with children to have a chance – this is a devastating disease," McClanahan said in the statement. "If there's any hope to help others, I just want to be part of it."
Houston Methodist also announced last month that it will break ground on a $650 million Cypress "smart" hospital this spring. The hospital is slated to incorporate artificial intelligence, big data, and Alexa- and Siri-like voice technology into its treatment plans and design.