Texas ranks as top state for female entrepreneurs, Houston startup wins VC competition, and more
May 12, 2022, 1:05 pm
A new report finds that the Lone Star State is ideal for female entrepreneurs — and more Houston innovation news. Photo via Getty Images
Houston is starting summer strong in terms of innovation news, and there might be some headlines you may have missed.
In this roundup of short stories within Houston startups and tech, the Lone Star State ranks in the top 10 best states for women in business, a software startup rolls out a new tool, $5,000 small business grants are up for grabs, and more.

Texas named a top state for female entrepreneurs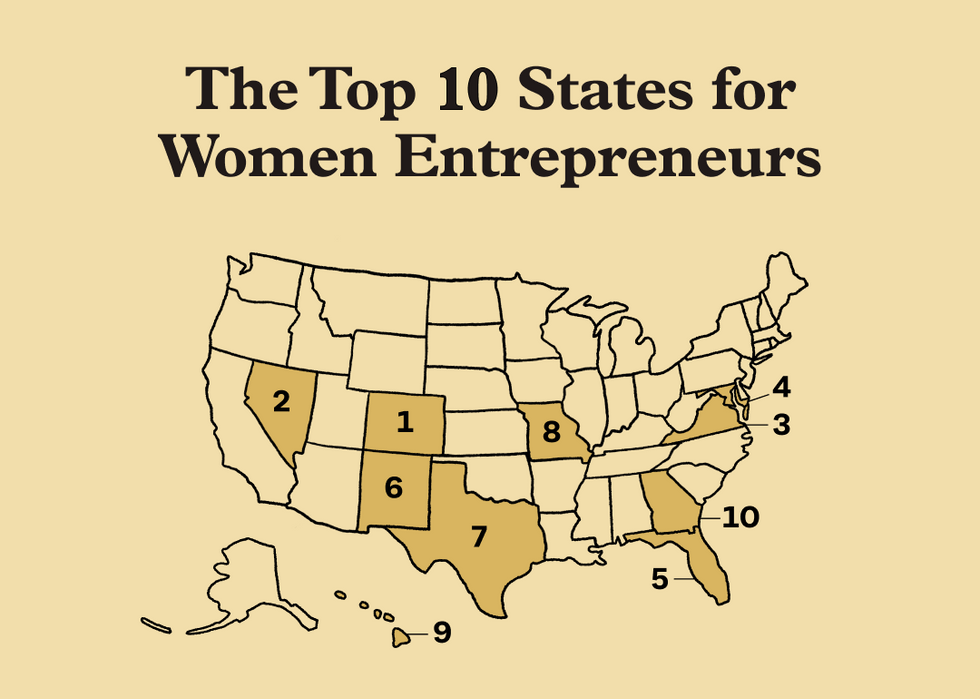 The Lone Star State is prime for women entrepreneurs. Graphic courtesy
Banking platform NorthOne has ranked the top 10 states for women in entrepreneurship. Colorado took the No. 1 spot, but Texas ranked at No. 7. The report factored in data across eight metrics for all 50 US states including percentage of women-owned businesses, percentage of women-owned businesses with over 500 employees, number of women-owned businesses, startup survival rate, women-to-men pay ratio, unemployment rate for women, overall unemployment rate, and more.
According to the report, Texas has seen a boom in business growth over the last couple of years. The Lone Star State ranks seventh nationally for the percentage of new businesses at 18.18 percent and has the second highest startup survival rate in our top 10 at 79.63 percent.
"Texas offers a ton of opportunities for female entrepreneurs, too. It has one of the highest numbers of women-owned businesses in the country at a whopping 1.4 million, 2.11 percent of which have over 500 employees," reads the blog post. "That's the fourth highest overall compared to all 50 states."
Pandata Tech selected for prestigious space innovation program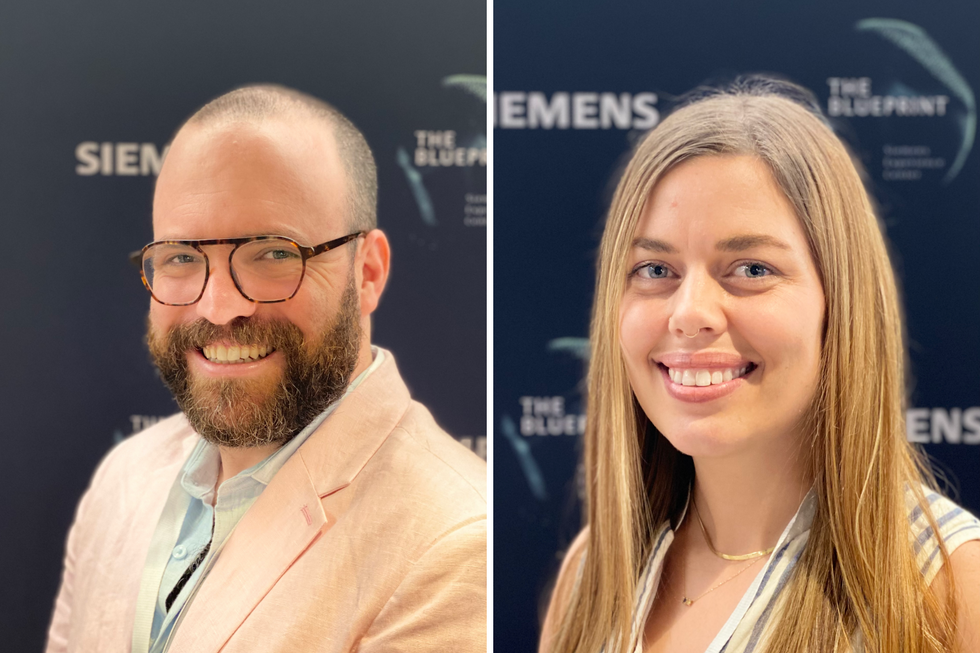 Pandata Tech is headed for St. Louis. Photos courtesy of Pandata
Pandata Tech was selected from hundreds of national applicants to join a first-of-its-kind program from the United States Government's National Geospatial-Intelligence Agency in partnership with Missouri Technology Corporation and St. Louis-based Capital Innovators.
The 13-week hybrid program will be held at NGA's Moonshot Labs in St. Louis. Eight companies have been selected for the third cohort, and they are tasked with tackling the NGA's four mission imperatives.
Pandata Tech's Data Quality Method (DQM) platform addresses the NGA's mission of Data Access and Data Integrity.
"We are grateful and excited to work directly with a team at NGA to explore multiple use cases that address internal cybersecurity risks and data validation," says Jessica Reitmeier, co-founder of Pandata Tech.
sEATz wins visiting VC competition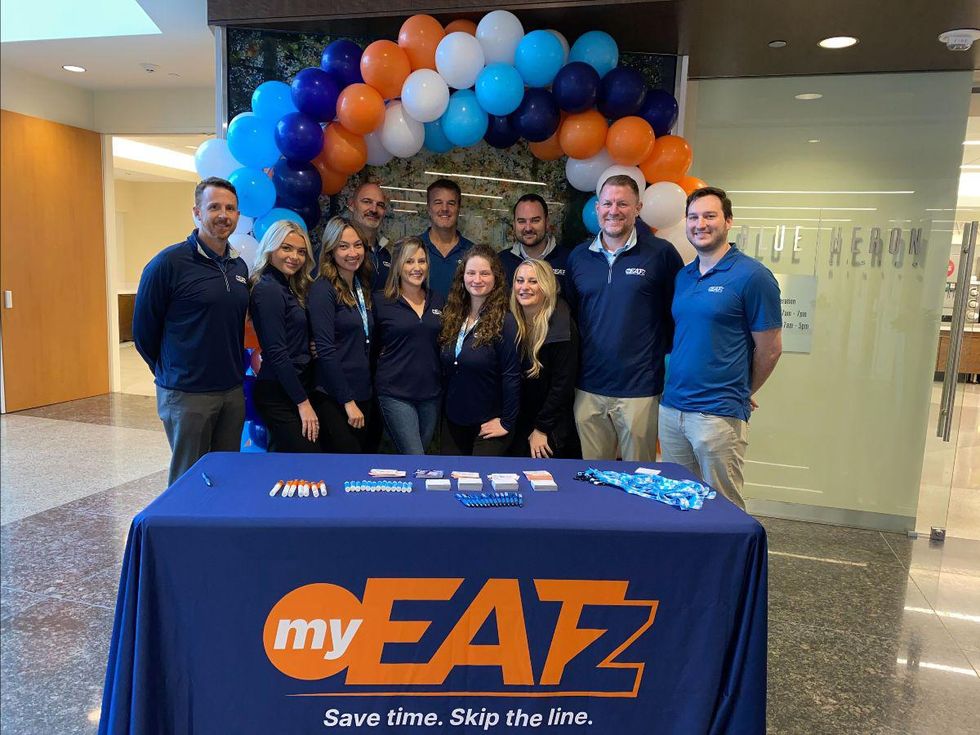 This Houston startup is headed to D.C. Photo courtesy
Revolution Ventures visited Houston and was hosted by the HX Venture Fund. On the visit, investors got a peek into the Houston innovation ecosystem, meet startups, and more. Managing Partner Tige Savage, who spoke with InnovationMap ahead of his visit, posed a challenge to startups to showcase their dream day in Houston. The winner would receive a trip to Washington D.C., where Revolution is based, and the Revolution team would return to the Bayou City to execute the dream day.
Houston-based in-venue mobile ordering solution sEATz won the competition with its submission, which included visiting Houston's sports stadiums, experiencing NASA, drinking at breweries, and BBQ. The submission can be viewed here.
Liongard expands its offerings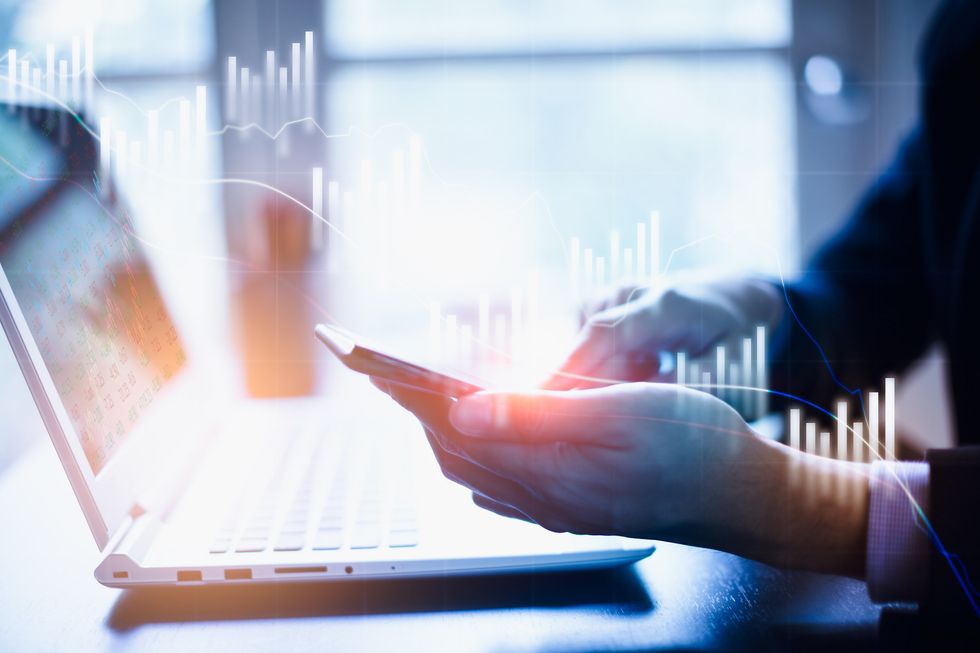 Houston-based Liongard's Roar technology is helping its customers get all their IT services under one umbrella. Image via Getty Images
Houston-based IT software and automation platform Liongard announced its collaboration with Gradient MSP to automate billing reconciliation. The new tool allows users to pull actual usage data from the customer systems and manage complex billing details more efficiently.
"We're excited to streamline our Partners' operations with an automated billing reconciliation solution that's powerful and intuitive," says Matt Miller, Liongard's vice president of product, in a news release. "We have the data that partners need to automate this manual process and partnering with Gradient to fully automate that workflow saves MSPs time and money."
Liongard and Gradient MSP have been testing the integration for several months and have received rave reviews from their Partners.
"We've already been through our first billing cycle and I'm eager to deploy more inspectors and creatively address other reconciliation needs with the use of custom metrics," says Brandon Myers, CEO at IMS Solutions Group. "In the end, the combined customization allows us to address unique situations. We all win together."
Hello Alice launches latest fund opportunity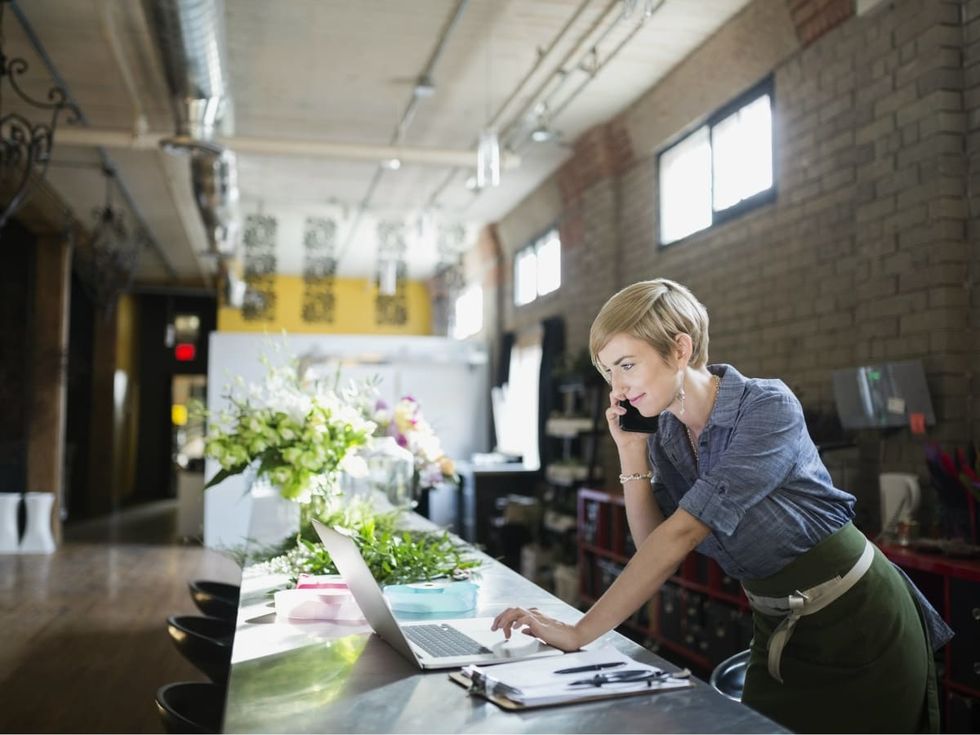 Hello Alice is giving out $5,000 grants to small businesses. Photo by Hero Images
Hello Alice has announced its latest round of the $5,000 Small Business Growth Fund. The fund provides the capital entrepreneurs need to make their next big move. Each recipient will receive a $5,000 grant, provided by Mastercard, to accelerate their growth and help make 2022 the year of their small business.
Eligible businesses must:
• Be a for-profit business
• Have less than $1 million in 2021 gross annual revenue
• Have a commitment to their customers and community
• Have a clear plan for use of funds If you applied and were not selected for a previous round of the program, you are welcome to submit a new application.
Hello Alice will evaluate applications based on any new information and judge it against a new pool of applicants. The deadline for this round is May 20, 2022, at 5 pm. Apply now.