Houston software co. secures $39M in financing, launches latest product upgrade
Nov 1, 2023, 1:29 pm
Graylog, a Houston SaaS company, has new fuel to scale and develop its product. Photo via Getty Images
A Houston software-as-a-service company has secured $39 million in financing and announced its latest upgrade to its platform.
Graylog, which has created an innovative platform for cybersecurity and IT operations, raised equity funding with participation from new investor Silver Lake Waterman and existing investors Piper Sandler Merchant Banking and Harbert Growth Partners leading the round.
"The growth we are seeing globally is a response to our team's focus on innovation, a superior user experience, low total cost of ownership, and strong execution from our Go-To-Market and Customer Success teams," Andy Grolnick, CEO of Graylog, says in a news release. "We expect this momentum to continue as Graylog expands its reach and raises its profile in the security market."
Grolnick tells TechCrunch that the financing includes $9 million in a series C extension round and $30 million in "flex debt." The company closed its series C in 2021.
In its news release, Graylog reported a 67 percent increase in new bookings as of last quarter. The company also reported the acquisition of Resurface.io's API security platform in July, growth in Europe and Asia Pacific, and availability on AWS Marketplace among its list of recent growth opportunities.
"Graylog's solid growth underscores the strength of the extensible Threat Detection & Incident Response platform the team has built to help customers detect and respond to cybersecurity threats and leverage advanced log management for operational effectiveness," Shawn O'Neill, managing director and group head of Silver Lake Waterman, says in the release. "We look forward to partnering with Graylog to help enable their continued success."
The financing was announced October 31, and today, November 1, Graylog announced version 5.2 of its platform technology for its users.
The company plans to use its funding on product development and differentiation, scaling, and as a bridge to profitability, which Grolnick tells TechCrunch is just around the corner.
"Graylog's product-led growth model, combined with its focus on customer success, continues to be an attractive combination that bodes well for its future," Bob Rinek, managing director with Piper Sandler Merchant Banking, says in the release. "We're also excited about Graylog's expansion into the API Security space to help its customers defend this vulnerable attack surface."
Originally founded in 2009 by Lennart Koopmann as an open source project, Houston-based VC firm Mercury invested in the company in 2014. Grolnick has served as CEO since 2020.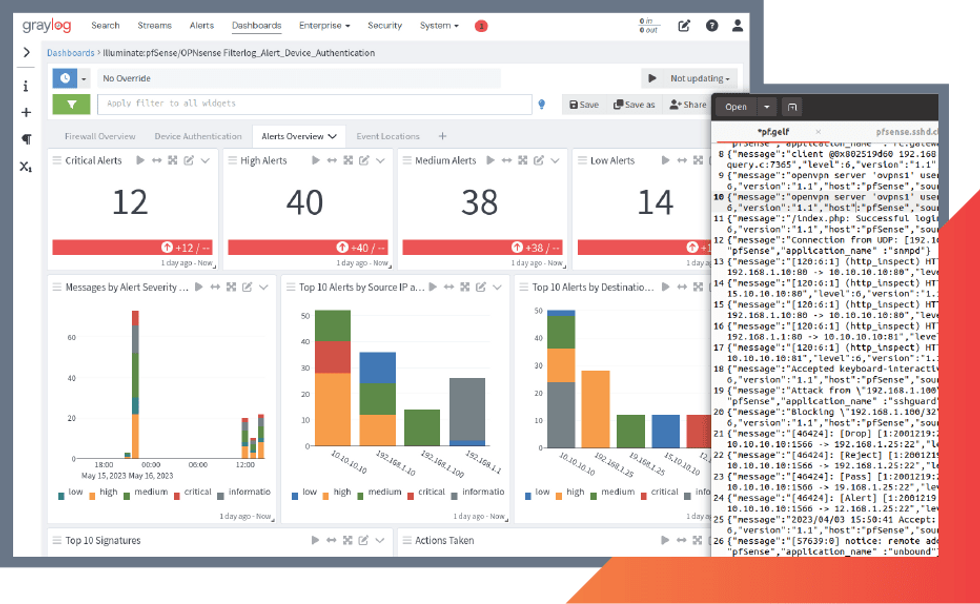 Houston-based Graylog announced new financing as well as a new version of its software this week. Photo via graylog.org