Impact-driven Houston fintech startup officially launches after successful beta
Aug 17, 2021, 8:36 am
DonateStock, a Houston fintech company that simplifies the stock donation process, has officially launched. Image courtesy of DonateStock
---
Today is National Nonprofit Day, and there are a lot of ways to celebrate it — sign up to volunteer, donate to your favorite organization, and more. But Andrea Young is celebrating by officially launching her fintech startup.
After going through a successful beta testing phase, Houston-based DonateStock offers a tech-enabled tool that automates the stock donation process — something only 2 percent of investors are taking advantage of. In honor of the launch, DonateStock is waiving fees for nonprofits and matching all investors' donations up to $500 per donation.
"National Nonprofit Day offers the perfect opportunity for nonprofits to elevate fundraising strategies by taking advantage of DonateStock's waived fees," Young says. "Now is the time to join nonprofits across the city and nation as innovation makes donating stock easier than ever."
Young co-founded the company with Steve Latham because, having donated stock before, she saw how off-putting the slow and confusing process was. But she also saw the value of the win-win process. Donors win by avoiding capital gains tax while also getting to deduct the fair market value of the stock. Meanwhile, nonprofits win as pre-tax stock donations are often much larger than after-tax cash donations.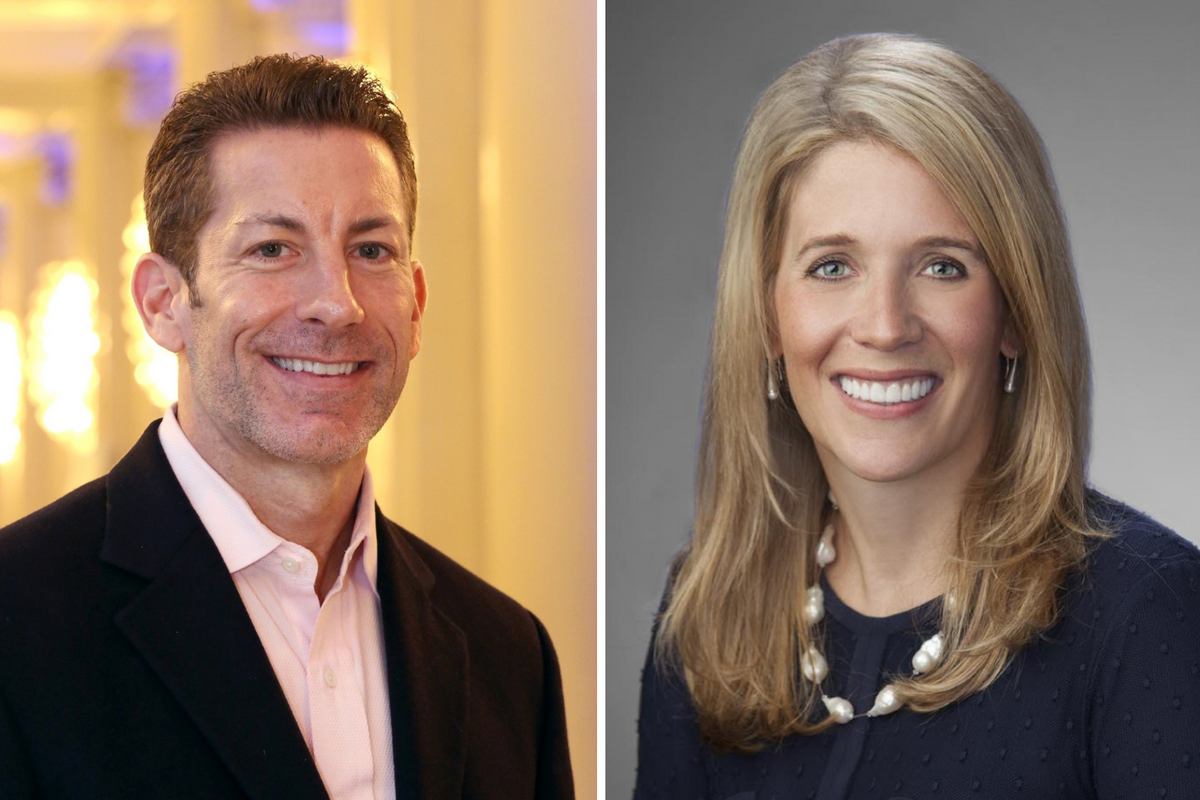 Steve Latham and Andrea Young co-founded DonateStock. Photos courtesy of DonateStock
"I valued the immense benefits stock donations provided me as an investor while simultaneously helping a nonprofit," Young says of her early experience with donating stock. "I enjoyed the significant tax advantages that allowed me to avoid capital gains taxes while deducting the full market value of my gifted stock. However, I found the entire process time consuming and cumbersome, which led to the end of my stock donation journey."

When the pandemic hit and nonprofits were greatly impacted, Young and Latham saw an opportunity to found DonateStock to help drive donations and guide nonprofits and donors alike through the process. During its beta testing phase, the company partnered with almost 100 nonprofits, including Atlanta's Habitat for Humanity, Houston's Legacy Community Health and New York City's A Leg To Stand On.
"Stock contributions have traditionally been a cumbersome process for our donors, requiring several steps often including physical stock certificate confirmations before completing the donation," says Chree Boydstun, the chief development officer of Legacy Community Health, in a news release. "We view stock donations as an incredible untapped source of new funding and we're excited to work with DonateStock to make the most of this opportunity."

Earlier this year, DonateStock won Capital Factory's Houston Tech Rodeo $50K Investment prize.