Woman in tech accelerator launches first Houston cohort
Sep 19, 2022, 10:39 am
DivInc has launched its new female-focused accelerator and named its first cohort. Photo via Getty Images
DivInc, an Austin-based accelerator for women and people of color, announced today that it has launched its first Women in Tech HTX cohort in partnership with female-focused co-working space SheSpace.
The nine women-led companies will join DivInc's 11th cohort and the first to operate out of Houston. Founders will receive $10,000 in non-dilutive funding upon completion of a 12-week curriculum, which includes in-depth workshops that aim to help the founders "make a year's worth of progress in just three months," Amanda Moya, DivInc's Houston program director, said in a statement.
According to DivInc, the aim of the accelerator is to support more female-led startups in the Houston area (which the company says it has seen an emergence of in the last two years) and connect them with its network of VCs.
Founders will be paired with mentors from Microsoft and Google to support their next phases of development. DivInc and SheSpace will also provide stipends for founders in need of childcare assistance.
A committee consisting of representatives from Mercury, Artemis Fund, Microsoft, and several other partners helped select the group of founders considering market size, scalability, industry need, and other factors.
Members of the fall cohort include:
ActionDocket, Founder: Sharon Du (Houston)
Dreami, Founder: Ashima Sharma (Redwood City, CA)
Health Care Travels, Founder: Lamesha Davis (Houston)
KidVestors, Founder: Courtney Pettway (Louisville, Kentucky)
Port Lookout, Founder: Srinee Bajaj (Kenner, Louisiana)
Shelfleet Corp., Founder: Sierra Pena (Austin)
Snowball Wealth, Founders: Pamela Martinez & Tanya Menendez (Spring)
Teach Woke / Unlrn, Founder: Alicia Williams (Houston)
Mercova, Co-Founders: Doris Llamas and Maritere McGovern (Houston)
Weekly workshops will take place at SheSpace, an all-women coworking space developed by Stephanie Tsuru that opened in the Heights in 2020. The accelerator is also supported by Houston Houston partners J.P. Morgan Chase & Co., Verizon, The Ion and Mercury.
DivInc will introduce the accepted companies at a happy hour on Thursday, Sept. 22 at The Ion. Those interested in attending can RSVP online.
"With several of these companies coming from outside of Texas, we're looking forward to the founders making organic connections and learning more about what Houston has to offer," Moya added.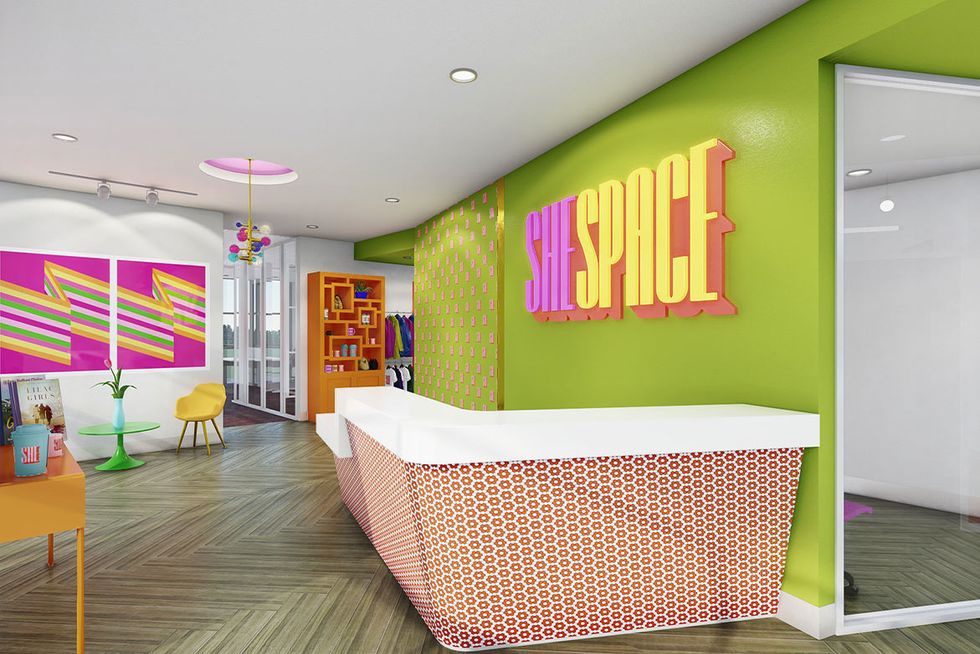 SheSpace will host the accelerator. Image via shespacehtx.com