Houston startup addresses gaps in the gig economy with new app
Aug 30, 2021, 10:45 am
The new app is live on three Houston-area college campuses. Photo via campusconciergeapp.com
Two Houstonians are making student side hustles on college campuses a whole lot safer and easier.

When Madison Long and Simone May were undergraduate students at Purdue University, their only option for scoping out basic services — like getting their hair done or hiring a DJ for an event or a photographer for graduation photos — was to ask around among older students. This planted a seed of a business idea in the two women.
Now, the duo has founded Campus Concierge to provide a platform that acts as a marketplace to connect students who have skills or services with potential clients in a safe way. The company, which was a member of DivInc's inaugural Houston accelerator, launched on three college campuses this year — Texas Southern University, Rice University, and Prairie View A&M.
Campus Concierge timed its arrival to the marketplace with the reopening of college campuses for in-person instruction, knowing there would be a need for connection and access.
"Building community is so critical given the fact that it's nerve-wracking any time to ask someone for help — especially now that you are coming back to school after a year of being virtual," says Long, CEO and co-founder of Campus Concierge.
But prior to launch, all Long and May had was virtual. The duo rolled out a six-week social media campaign, which brought over 2,500 students across six different universities onto the Campus Concierge waitlist before they even stepped foot on a college campus to recruit in person.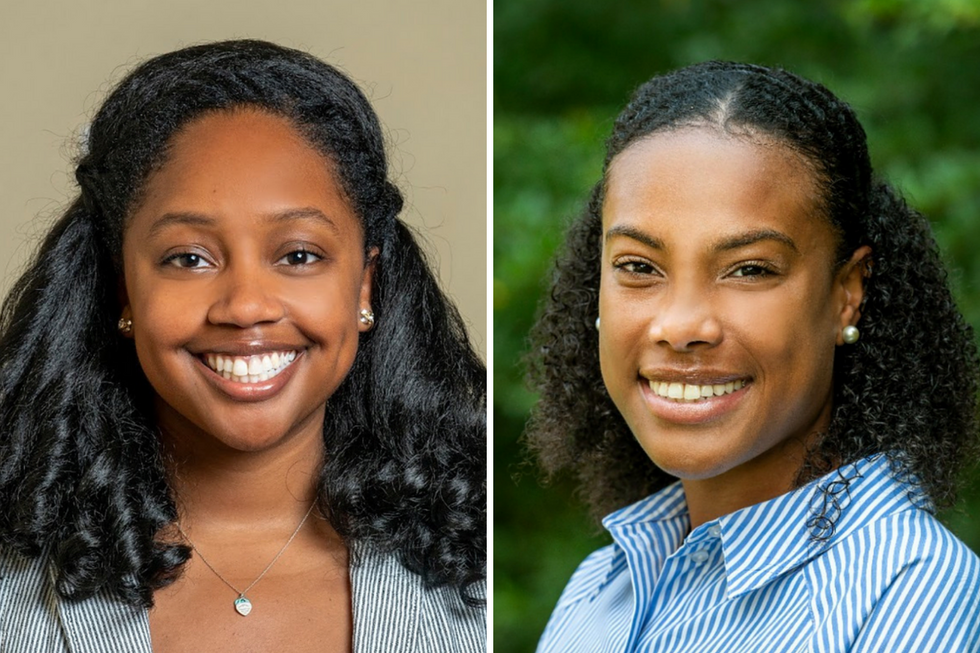 Campus Concierge's co-founders Madison Long (right) and Simone May met in college. Photo via campusconciergeapp.com
After initial design and testing, Long and May worked on their product during their time at the DivInc. The accelerator, which was announced to launch in Houston last year, aims to build a more inclusive innovation ecosystem and focuses their work on people-of-color and women-founded businesses. Now, Campus Concierge is looking for investors, and credit DivInc for connecting them with potential VCs, angel groups, and angel investors.

"The institutional investment landscape still does rely on very traditional ways of getting in touch with investors — through intros, warm connections," Long tells InnovationMap. "We've been very lucky to be part of DivInc, who has broken down a lot of those doors and a lot of that ambiguity and created a level of transparency plus formal partnerships with folks like Mercury Fund."
The startup founding experience for Long and May has been a positive experience. Long says Houston's innovation ecosystem has been warm and welcoming.
"It doesn't feel like people are working against you or competing with you," May, the company's CTO, adds. "It feels like everyone is working together, and it is very collaborative."
As Black female founders, Long and May say they are encouraged by the diversity and camaraderie of Houston.
"Coming to a city that is so diverse, we're not the exception to everything," Long says. "There are other founders who look like us who are doing really well that we can lean on as mentors, advisers, and take notes from them. ... There is no other place we would have liked to start this platform."