Houston cybersecurity startup nabs Chevron partnership
Sep 11, 2020, 1:25 pm
Chevron has tapped SecurityGate.io's risk management cybersecurity platform. Photo courtesy of Security Gate
A Houston-based cybersecurity software-as-a-service startup has inked a new partnership with Chevron for its risk management platform.
SecurityGate.io announced this week that Chevron has selected their risk management platform for scaling operational technology cybersecurity.
"We're very excited to be working with Chevron as they replace manual, spreadsheet cybersecurity practices with scalable, digitized processes," says Ted Gutierrez, CEO at SecurityGate.io, in a press release. "Their risk management team has done amazing work and it's exciting to see where they're headed."
Earlier this summer, SecurityGate closed a series A fundraising round at an undisclosed amount with investment from Houston Ventures. The company cites other oil and gas clients, such as West Lake Chemical, Diamond Offshore and Paterson UTI.
According to the press release, Chevron will use the SecurityGate.io platform to:

Scale and increase the speed of cyber assessments.
Create consistency to performance metrics and reports, which will enable tracking and accuracy.
Use the platform's dashboards and reports to bridge the IT/OT gap within the company's workflow and global risk management team to decentralize many processes and empower facility risk owners.
SecurityGate, which created a
case study
for its technology for Chevron, also conducted an interview with Chevron's Kenny Mesker, who
said
that the software's automation helped greatly as Chevron transitioned projects into remote work amid the pandemic, saying that Chevron "had a number of projects that did not stop at all. [Because of SecurityGate.io] it was just as easy to do them without any travel or physical presence, and that would have been impossible before."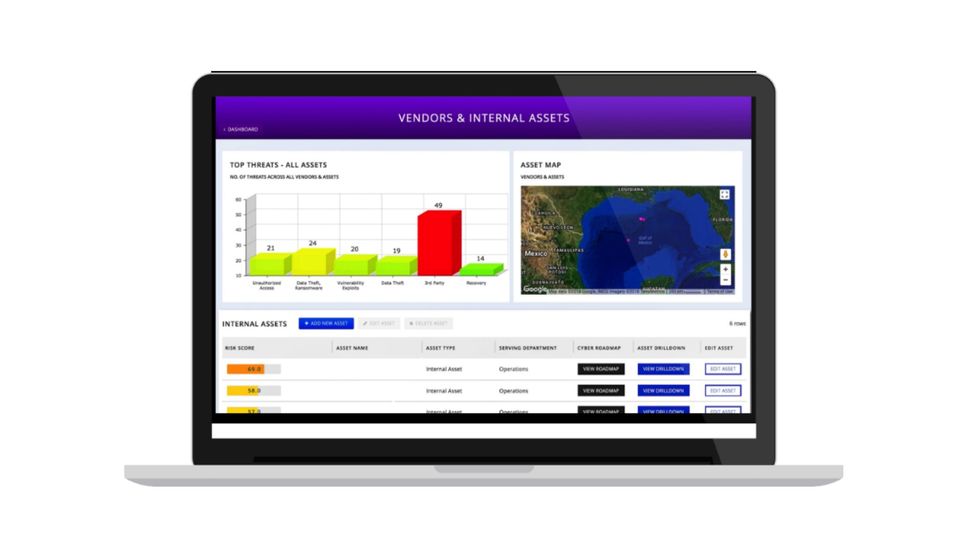 Houston-based SecurityGateChevron has tapped SecurityGate.io's risk management cybersecurity platform. Photo via securitygate.io