Houston Rockets, BBVA launch annual startup competition
Feb 19, 2020, 1:06 pm
The winner of the contest will be announced at a Rockets game in early April. Courtesy of Greater Houston Convention and Visitors Bureau
It's game on for Houston startups looking to compete in the Launchpad contest backed by BBVA USA and the Houston Rockets.
Houston startups have until February 28 to submit their companies for the competition. Judges from BBVA and the Rockets will select four by late March, and fans will vote on their favorite company. The winner will be presented with a $10,000 check at a Rockets game in late April. The winning startup will also receive consultations with Rockets and BBVA USA executives.
It's the fourth time BBVA has sought out entrepreneurs, but last year the organization revamped the program to focus on technology-driven startups.
"Over the past three years, we have been proud to partner with BBVA to highlight small businesses in Houston and their contribution to our economy," says Rockets Chief Revenue Officer Gretchen Sheirr. "Entering its fourth year, the Launchpad contest seeks nominees focused on using best in class digital strategies to enhance their small business. We look forward to reviewing submissions and honoring the great work that is being done by these businesses in our community.
BBVA's new Houston CEO Dillan Knudson, who was promoted to his new position in November, is excited for his inaugural involvement in the contest.
"It's extremely exciting to collaborate with the Rockets for the first time, and for such a great initiative that helps Houston's thriving small business scene," says Knudson. "Part of my new role is to create opportunities and financial freedom for Houston's communities through the bank's ample resources, and to do that in collaboration with a staple organization of this city is an honor."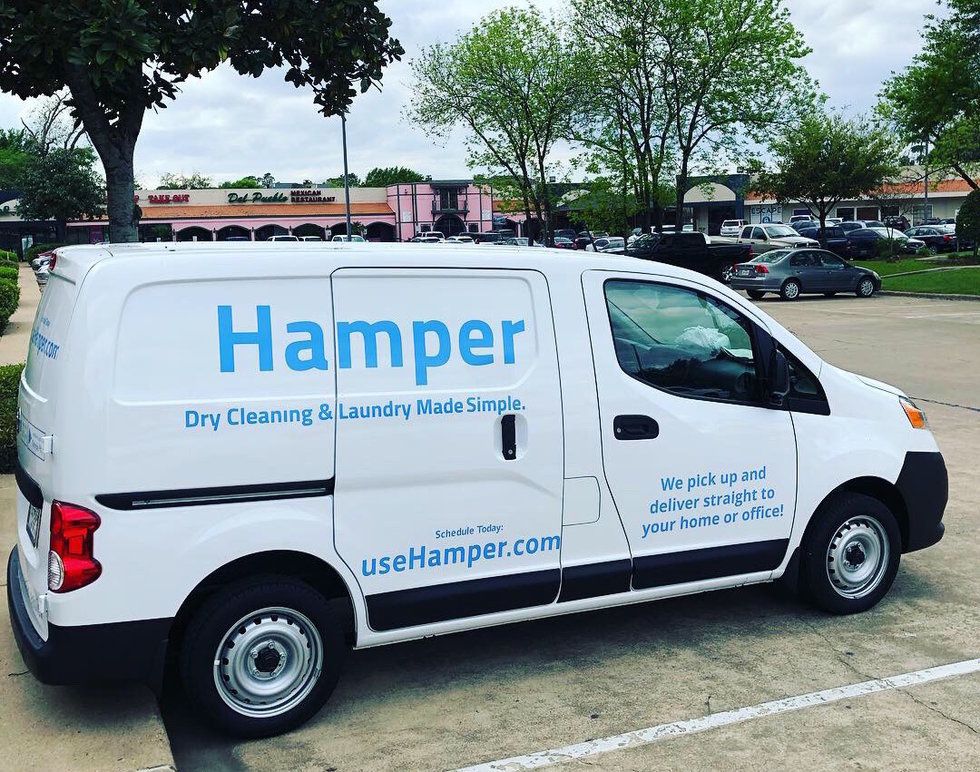 Houston-based Hamper, which makes dry cleaning convenient, won the Rockets and BBVA Compass' LaunchPad competition. Courtesy of Hamper
Last year, Launchpad's winner was Hamper. Hamper's co-founder and CEO Safir Ali started his company to use technology to optimize the dry cleaning business and compares Hamper to the "Red Box of dry cleaning." The win was big for Hamper's future.

"It was an absolute pleasure to be recognized by BBVA and the Houston Rockets as the winner of the 2019 Launchpad Contest," says Ali in the release. "It was a very exciting moment for Hamper, and we are very grateful to have the opportunity to be recognized in our community. Many thanks to both BBVA and the Houston Rockets for empowering Houston businesses and giving them such a great platform to be recognized for their efforts, and for playing an active role in empowering entrepreneurship in Houston."