Houston bank opens new innovation hub within its location in The Woodlands
May 19, 2023, 1:22 pm
The new space allows for Amegy Bank employees as well as North Houston innovators to work collaboratively. Photo via Amegy Bank
Amegy Bank renovated it banking center in The Woodlands to add a hub for innovation, technology, and entrepreneurship.
The office, located at 4576 Research Forest Dr., now houses a refurbished space from The Cannon, a co-working and entrepreneurship hub with locations across Houston. The Cannon creates and manages spaces where startup founders, business owners, investors, and more can meet on common ground to collaborate on their entrepreneurial endeavors.
"Amegy Bank has served the needs of business owners and families across Houston for over 30 years," Amegy Bank-Houston President Dave Stevenson says in a news release. "The banking center's refreshed design, with The Cannon onsite, will revolutionize North Houston's access to localized financial resources tailored for entrepreneurs and small-to-mid-size businesses.
"The Cannon's building presence will enable local startups and entrepreneurs to move seamlessly through the stages of startup production, with specialized business banking services just downstairs," he continues.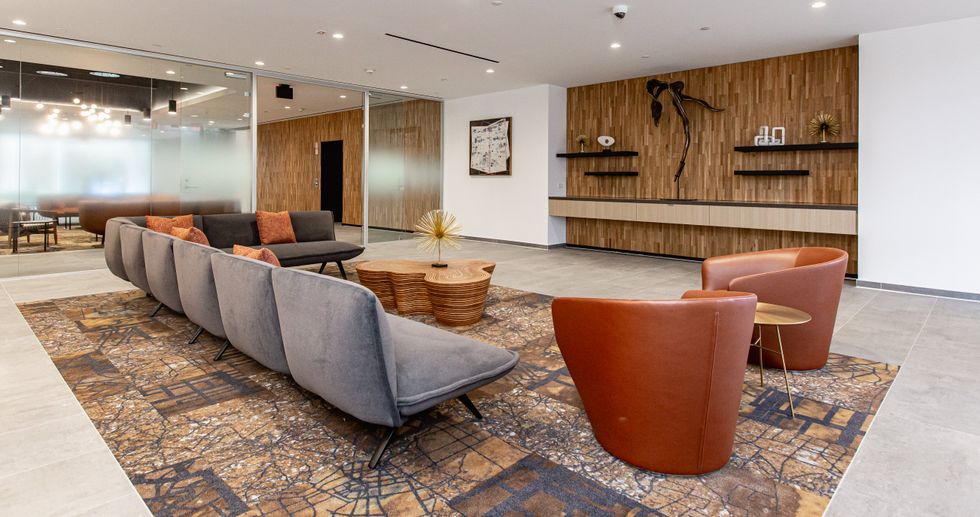 Amegy Bank has renovated space in its The Woodlands banking center. Photo courtesy of Amegy
The new hub, which was announced and opened to the public on March 18, includes a modern banking space, client meeting and entertainment area, upgraded technology, and an employee workspace that will bring together Amegy's various business lines, such as business banking, commercial banking, mortgage, private banking, wealth services, and more.
The announcement represents an expansion of an existing partnership between Amegy and The Cannon. The two entities first collaborated to open the Downtown Launchpad in May of 2021.
"The Cannon is thrilled to grow our partnership with Amegy Bank and expand our vision for building entrepreneurial communities in such an exciting and fast-growing area," says Jon Lambert, The Cannon CEO, in the release. "This expanded partnership will allow The Woodlands' small business community to have access to our unique combination of a dynamic workspace and entrepreneurial community, as well as Amegy Bank's exceptional commercial banking services, all conveniently located in one building."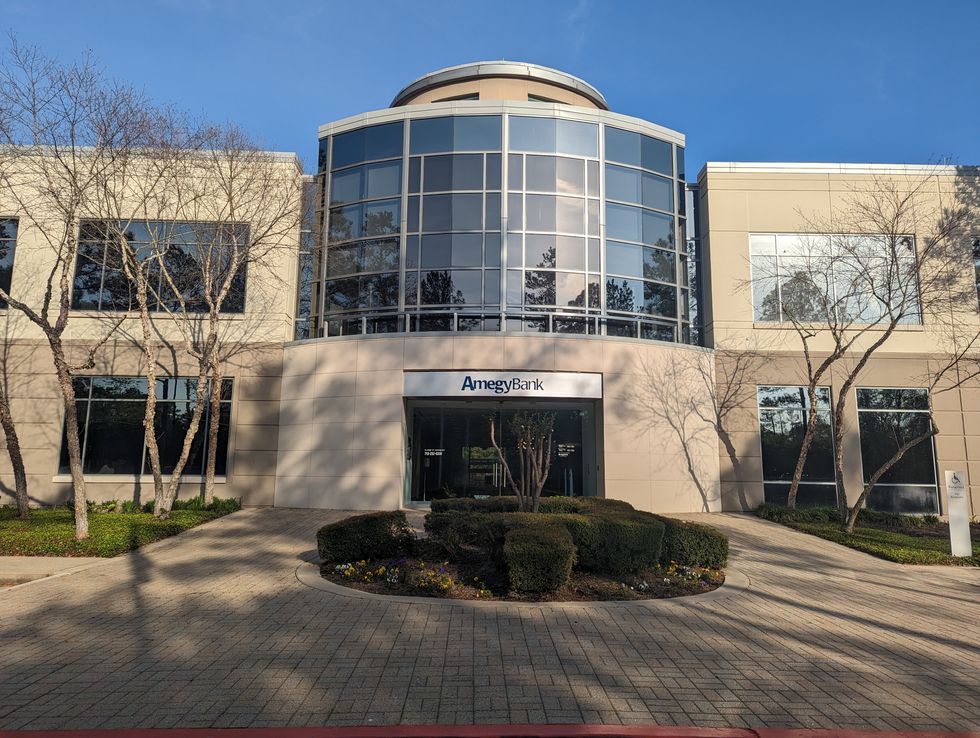 Amegy Bank revealed its newly-renovated banking center in The Woodlands. Photo courtesy of Amegy