it's fun to innovate at the
YMCA of Greater Houston announces equity-focused innovation center backed by Reliant
Jul 23, 2020, 1:43 pm
The Equity Innovation Center Powered by Reliant will have online resources as well as an interactive learning lab at Tellepsen Family Downtown YMCA. Photo courtesy of Urban Land Institute Houston
Houston is the most diverse city in the nation, and the YMCA of Greater Houston is looking to do its part to promote equity innovation by opening a new center.
The Equity Innovation Center Powered by Reliant will be the first of its kind in the region, and it will operate as a space for Houstonians to gather and collaborate.
"The YMCA of Greater Houston vows to stand with our brothers and sisters who are made to feel less safe by the many recent incidents – fighting for health equity in the face of the inequities being laid bare by the COVID-19 pandemic and unjust killings," says Stephen Ives, president and CEO, YMCA of Greater Houston, in a press release. "The Y will continue expanding and strengthening its commitment to combat racism, bias, prejudice and inequalities while fighting for justice."
The center will provide resources and activities so that visitors and collaborators can "walk away with a solid learning or unlearning" of social justice issues that are prominent in both Houston and nationally.

Rolling out in three phases, the project's first step is to foster conversations, consulting, and online trainings regarding systemic racial inequities. The next two phases will include setting up an interactive learning lab at Tellepsen Family Downtown YMCA, which would come to fruition by early next year.
The project is made possible by Reliant, a partner of the YMCA of Greater Houston.
"At Reliant, we respect, recognize and celebrate that our differences shape us, and that diversity and inclusion make us stronger. We're committed to powering change and supporting progress in the places where we live and work," says Elizabeth Killinger, president at Reliant, in the release. "By powering the Equity Innovation Center, we hope to further strengthen Houston so we can harness our full potential and make lasting change for future generations."
Reliant has donated $100,000 to the project, which will be distributed in $50,000 commitments over two years. The sum is a part of Reliant and NRG's "Powering Change" initiative, which has committed $1 million to go to organizations that combat racial inequities, injustice, and related violence, according to the release.
"We are grateful Reliant is joining our efforts to implement lasting and meaningful change within our community and beyond. We know that when we work as one, we move people and communities forward," Ives says.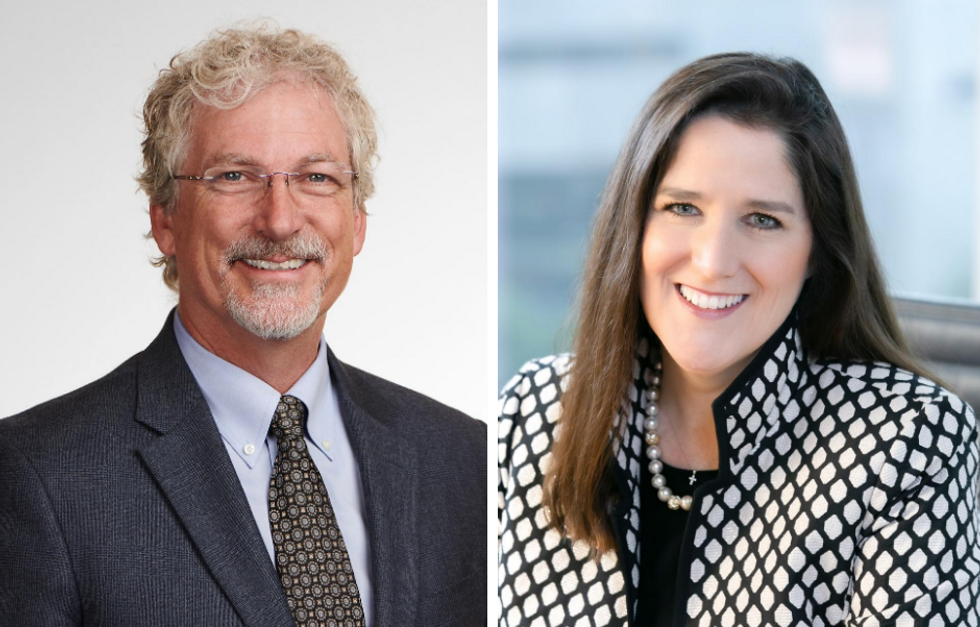 Stephen Ives (left) is the president and CEO of YMCA of Greater Houston, and Elizabeth Killinger is president of Reiliant. Images courtesy