Houston entrepreneur explains how aiming small generates big growth even in trying times
May 4, 2020, 10:00 am

Sponsored
When time is money, speed is everything. Photo by chain45154/Getty Images
Since founding Valens Project Consulting in 2017, Claudio Gutierrez has seen his business continue a steady climb upwards as smaller companies discover the benefit of having engineering assistance on retainer.
While large firms might have an entire department dedicated to engineering, project management, process improvement, and cost reduction, it is the medium-to-small companies looking to fill that gap on a case-by-case basis that are Gutierrez's bread and butter.
"I attribute our success to our business model," he says. "The companies we work with may not always need our services, but when they do, they need them yesterday."
A low-cost retainer-like structure means that — even better — those services have already been paid for. Larger companies can blow through their budgets quickly, but Valens' small, consistent price tag means they are always available and ready to begin the next project.
"It sounds counterintuitive to seek out smaller companies, but it works for us," he says.
The Valens Project Consulting team can also leap into action immediately with an incredibly quick response time.
"Being so flexible has been very valuable to us," Gutierrez says. "Some large oil and gas companies tend to move slowly, but when time is money, small businesses need that speed."
Valens is ensuring even quicker response times during this current uncertain environment caused by COVID-19, with constant communication and greater flexibility with payments. And now, in the midst of the worst oil crash in history, he understands how important it is to be able to support his company's customers with flexible payment terms and going above and beyond what's expected of engineering support.
"We're all wearing different hats at various times these days — it's a policy that our current customers appreciate," says Gutierrez.
It's understanding what these companies need, and when they need it, that is Gutierrez's special skill, in addition to something unique for his industry.
"For an engineer, I've been told I have people skills," he says. In fact, his warm demeanor and amiable personality work in tandem with other "soft skills" such as being trilingual and growing up global (he's originally from Nicaragua), having experienced different cultures all over the world.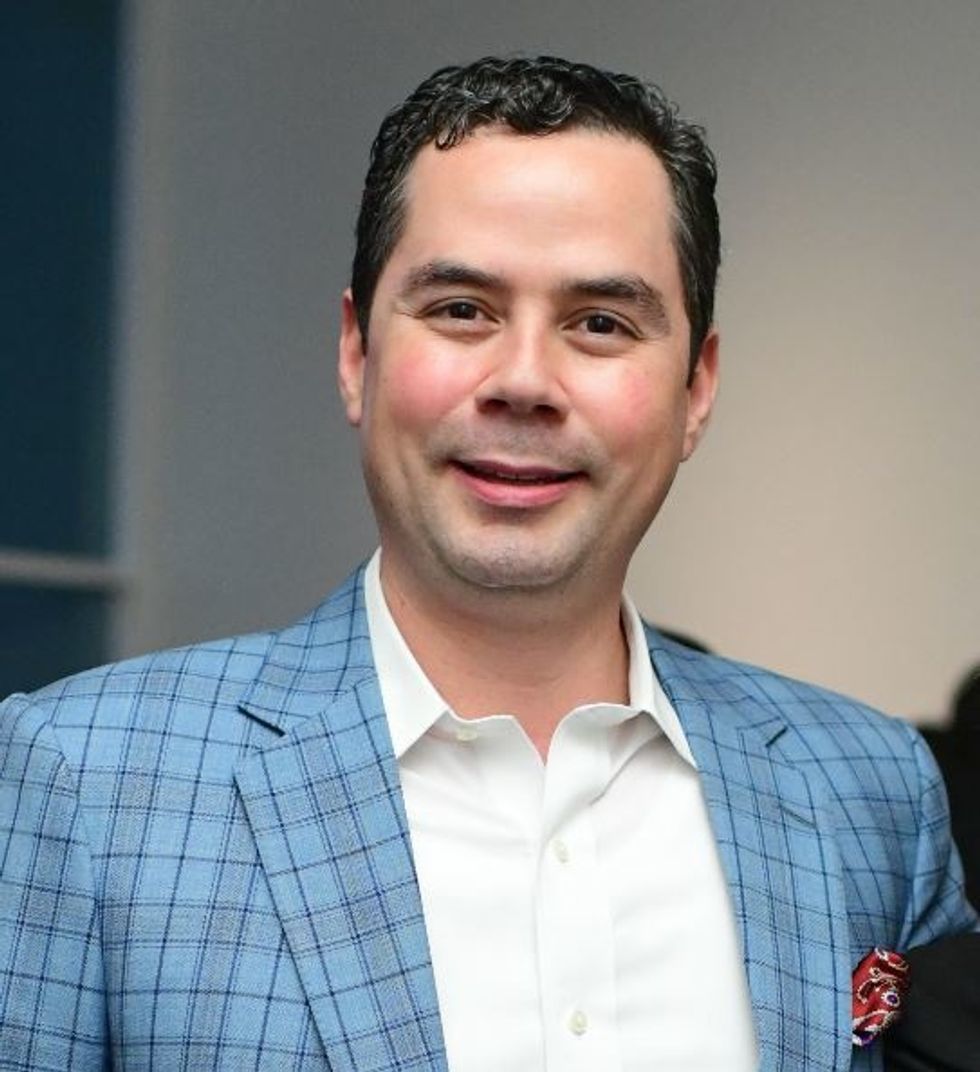 Claudio Gutierrez. Courtesy photo
Though Valens Project Consulting specializes mainly in the oil and gas industry, it has made inroads into food distribution and the medical field.

It's also expanding into a different vertical: the distribution of heavy industrial equipment. Potens Energy ("potens" means "power" in Latin, just as "valens" means "effective" or "strong") was recently formalized as a new company with Gutierrez's business partner, Danny Salinas, PhD.
"Diversification is key," says Gutierrez. "While the bulk of our business will always be energy and power generation, it doesn't hurt to explore necessary elements that all people need."