New Houston med school to offer low-cost health care thanks to $1M gift
Jul 29, 2021, 1:26 pm
As the new UH medical school welcomes its second class, it's also planning for a new facility to support low-cost care. Photo via UH.edu
The University of Houston College of Medicine has announced it will open a low-cost health care facility thanks to a $1 million gift from The Cullen Trust for Health Care.
UHCOM will open the direct primary care clinic on the campus of Memorial Hermann Southwest Hospital, and, according to a news release from UH, it's only just the beginning of a network of clinics focused on treating those without health insurance.
"A direct primary care practice will add value to the local health care ecosystem by tackling one of the most pressing problems of our city: the lack of a comprehensive primary care system for the uninsured," says UH President Renu Khator in the release. "The Cullen Trust for Health Care shares our commitment to improving the overall health and health care of the population of Greater Houston and we are grateful for their support."
The direct primary care, or DPC, model is an alternative to insurance-based and fee-based care and eliminates third party payers. Instead, patients pay a monthly membership to receive primary care services — including telehealth, basic office procedures, at-cost laboratory testing, and access to medications at reduced prices. The clinic will offer same-day or next-day appointments as a guarantee and be staffed by faculty physicians and UH health professions students.
"The UH College of Medicine wants to restore primary care as the foundation of health care. We have developed a model with strong incentives to innovate the delivery of primary care designed to improve quality and more effectively control the cost of care," says Dr. Stephen Spann, founding dean of the UH College of Medicine, in the release. "We are building our model upon the four pillars of access, population health, social determinants of health and trusting relationships. In this framework, the physician is accountable for the health of their member panel and will demonstrate long-term cost and quality outcomes."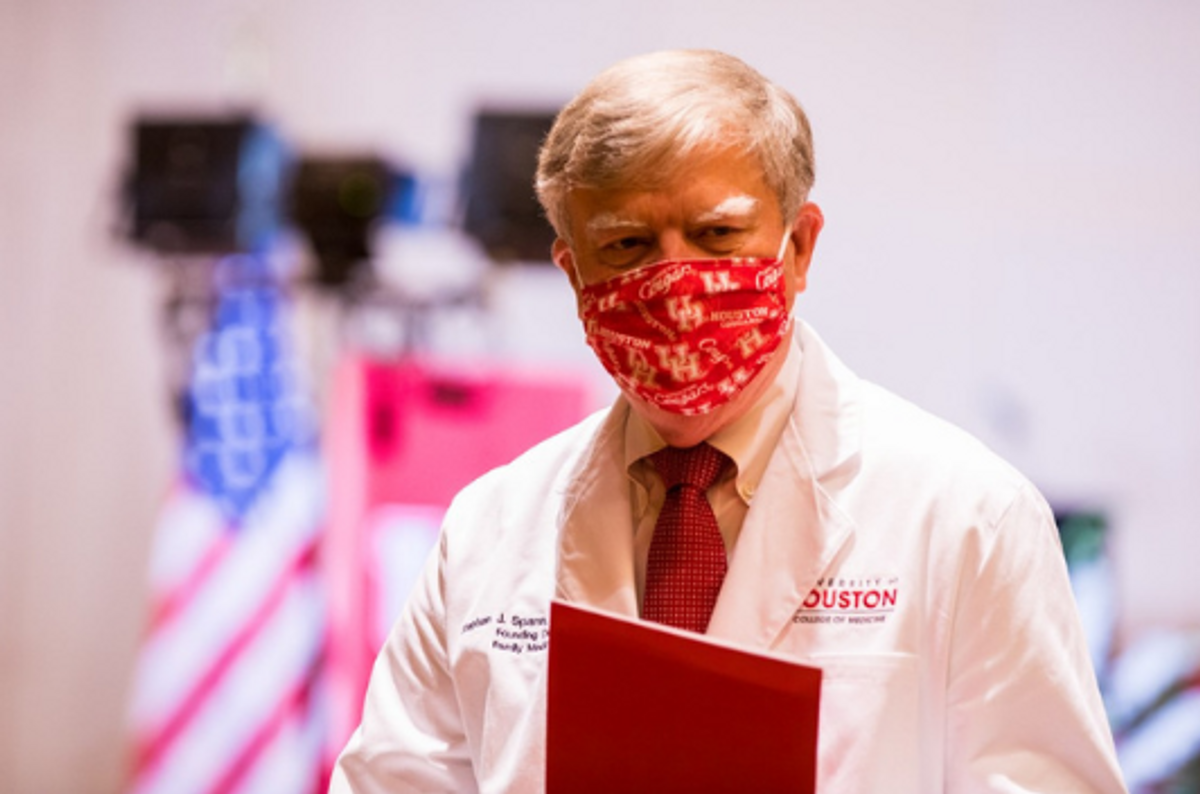 Dr. Stephen Spann is the founding dean of the UH College of Medicine. Photo via UH.edu
Founded in 2020, UHCOM's brief existence has been supported by generous donors – including a foundational $50 million gift as well as an endowment. This latest funding is from The Cullen Trust for Health Care — established in 1978 as an organization that grants financial assistance to institutions providing health care services in the Greater Houston area.

"The Cullen Trust for Health Care is proud to support this pilot endeavoring to bring a new form of patient-centered primary care to Houston's underserved communities. We are hopeful that the new UH College of Medicine direct primary care clinic will proactively engage patients to increase utilization and improve continuity of care," says Cullen Geiselman, chairman of the board for The Cullen Trust for Health Care.
This week, the school also announced its second-ever class of students. The UHCOM class of 2025 includes 30 students selected out of about 6,000 applicants. According to a news release, more than half of the second cohort received a $100,000 four-year scholarship. The future doctors will be celebrated with a White Coat Ceremony on Saturday, July 31, at the Hilton University of Houston.
More than half — 67 percent — of the new class is female and 60 percent of the group are Black or Hispanic. Sixty-three percent represent low socioeconomic status (as defined by Texas Medical Dental Schools Application Services).