Houston startup with sustainable biotech solutions lands new customer in United Airlines
Sep 14, 2023, 2:35 pm
United Airlines is interested in buying Cemvita's sustainable aviation fuel when it's produced. Photo courtesy of Cemvita
An innovative Houston company is celebrating a new deal with a global airline.
Cemvita Corp. announced a new offtake arrangement with United Airlines. Cemvita's first full-scale sustainable aviation fuel plant will provide up to 1 billion gallons of SAF to United Airlines. The 20-year contract specifies that Cemvita will supply up to 50 million gallons annually to United.
It's not the first collaboration Cemvita has had with the airline. Last year, United invested in the biotech company, which used the funding to open its Houston pilot plant.
"Since our initial investment last year, Cemvita has made outstanding progress, including opening their new pilot plant – an important step towards producing sustainable aviation fuel," United Airlines Ventures President Michael Leskinen says in a news release. "United is the global aviation leader in SAF production investment, but we face a real shortage of available fuel and producers. Cemvita's technology represents a path forward for a potentially significant supply of SAF and it's our hope that this offtake agreement for up to one billion gallons is just the beginning of our collaboration."
Founded in Houston in 2017 by brother-sister team Moji and Tara Karimi, Cemvita's biotechnology can mimic the photosynthesis process, turning carbon dioxide into feedstock. The company's SAF plan hopes to increase reliability of existing SAFs and lower impact of fuel creation.
"Biology is capable of truly amazing things," Moji Karimi, CEO of Cemvita, says in the release. "Our team of passionate, pioneering, and persistent scientists and engineers are on a mission to create sustainable BioSolutions that redefine possibilities."
"We are thrilled to partner with United Airlines in working towards transforming the aviation industry and accelerating the energy transition," he continues. "This agreement featuring our unique SAF platform is a major milestone towards demonstrating our journey to full commercialization."
Earlier this year, United, which was reportedly the first airline to announce its goal of net zero carbon emissions by 2050, launched its UAV Sustainable Flight FundSM. The fund, which named Cemvita to its inaugural group of portfolio companies, has raised over $200 million, as of this summer.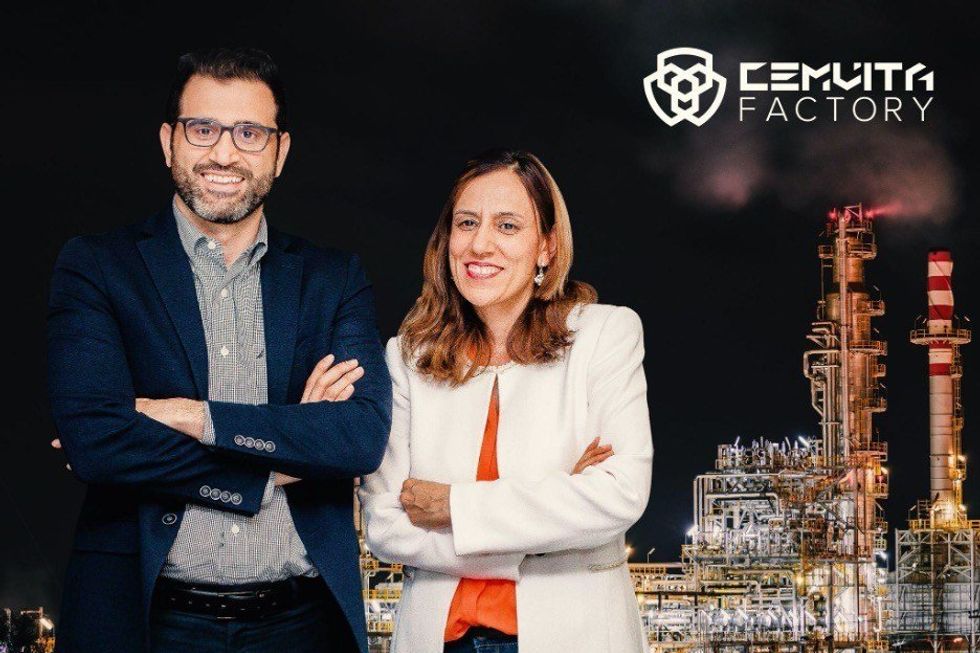 Moji and Tara Karimi co-founded Cemvita in 2017. Photo courtesy of Cemvita
------
This article originally ran on EnergyCapital.