Exclusive: Houston coworking company to open sports tech-focused hub
May 13, 2021, 1:24 pm
Calling all sports tech companies. A Galleria-area sports tech hub is opening this summer. Photo via braunenterprises.com
It's game time for a Houston-based coworking company that's working on opening a sports innovation hub this summer.
The Cannon is working on opening new hub in 53 West, a Galleria-area office building recently renovated by Braun Enterprises. The project is in partnership with Braun and Gow Media, InnovationMap's parent company, and will be co-located with the media business that runs Gow Broadcasting LLC and the SportsMap Radio Network, which includes local sports station ESPN 97.5 as well as national syndicated content.
The Cannon's founder Lawson Gow tells InnovationMap that Gow Media — founded by Lawson's father, David Gow — and Braun Enterprises were opportunistic partners for the organization.
"We've always been optimistically looking for strategic partners that we can co-locate with or team up with to create a hyper focused, niche community," Lawson Gow says. "We've spent a lot of time thinking about what that can be."
Expected to open midsummer, the new two-story space will have 23 offices and a 1,500-square-foot open space that can be used for events. All existing Cannon members will have access to the space, and potential tenants can expect a similar pricing model to The Cannon's other three Houston-area locations.
Houston makes sense for sports tech, which Gow defines as encompassing four categories of innovation — fan engagement, activity and performance, fantasy and gambling, and esports. Houston has the money, the big four sports teams, a big fan base, and corporate interest, he explains.
"Sports tech is a thing we can win at. There's no global hub for sports tech — so Houston can do that," Gow says. "We've always had that in our heads as a direction we want the city to head down, so it just makes it so opportunistic to create a space for that kind of innovation at work for the city."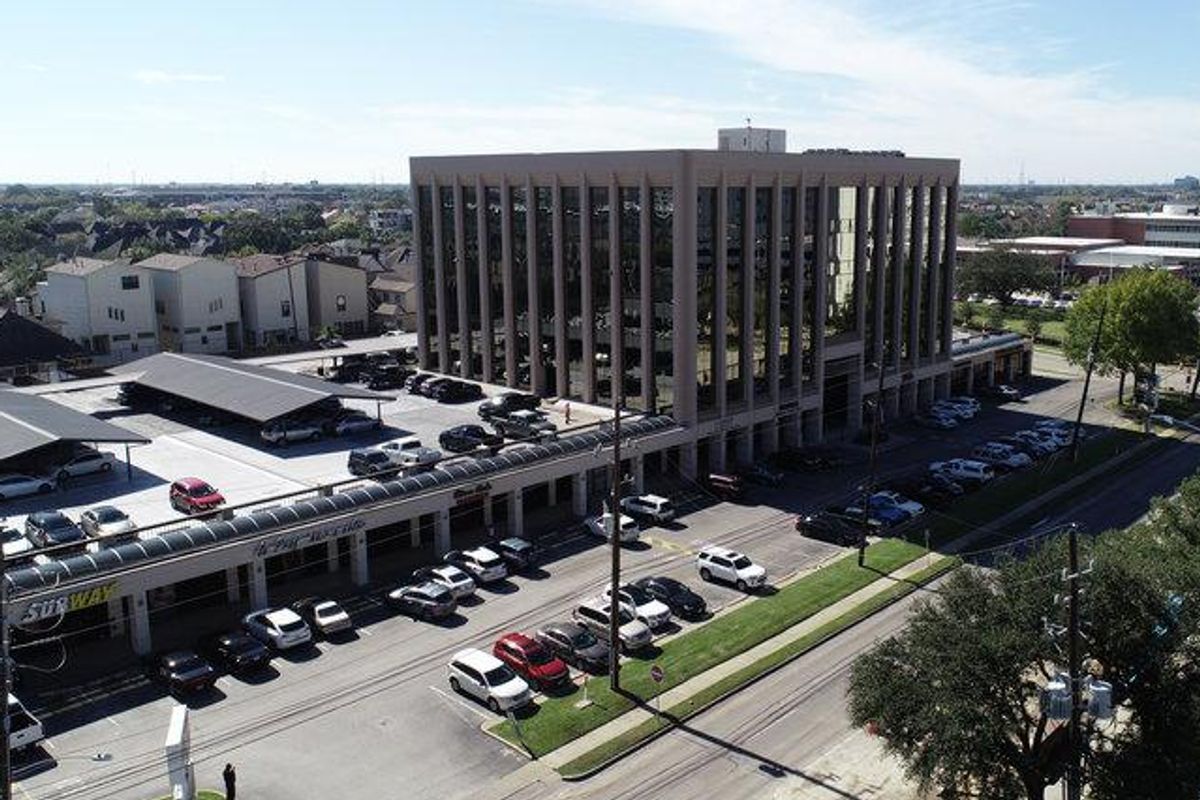 53 West has been undergoing renovations recently. Photo via braunenterprises.com