Mar. 08, 2023 08:35PM EST
Houston, we have a new energy transition news outlet. Photo via Getty Images
Houston has historically been home to a significant portion of the energy industry. Now, among the energy transition, the city has plans to hold a big role in that sector too, and a news outlet is emerging to cover that journey.
Houston-based Gow Media, a multi-platform media company and the parent company of InnovationMap, CultureMap, SportsMap, and ESPN Radio 97.5FM and 92.5FM, announced its plans to launch energycapitalhtx.com.
Launching in the second quarter of this year, the site will cover Houston's energy transition ecosystem — the people, companies, capital sources, and numerous initiatives in Houston.

"Houston is aligning some of the city's best and brightest to lead the energy transition," says David Gow, CEO of Gow Media. "We have been deeply impressed by the efforts of the Greater Houston Partnership's Houston Energy Transition Initiative and are excited for energycapitalhtx to be the voice of the energy transition."
The site's inaugural sponsor isHETI, which launched in 2021. Led by Executive Director Jane Stricker, HETI was founded to drive economic growth in the Houston area within the energy transition toward a lower carbon future.
"We are excited to support Gow Media with the launch energycapitalhtx.com," says Stricker. "There is so much innovative and exciting activity in our ecosystem. Houston is the Energy Capital of the World, and this platform will amplify the energy leadership that is already happening here."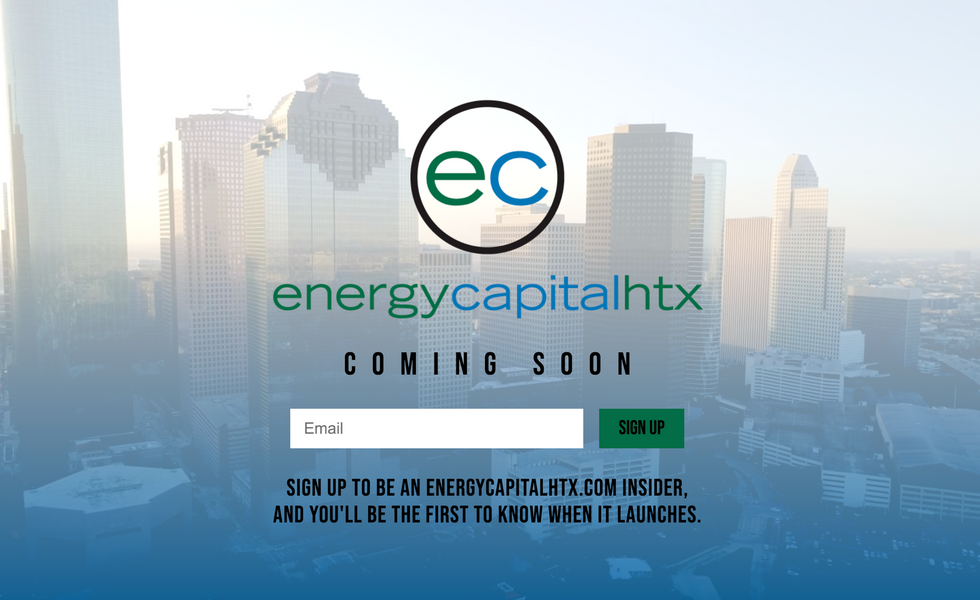 The news site will launch in Q2. Screenshot via energycapitalhtx.com