Nov. 04, 2021 03:03PM EST
Nuro, which has several pilot programs on Houston roads, has raised fresh funding — plus a few other short stories of Houston innovation. Photo courtesy of Kroger
The Houston innovation ecosystem has been bursting at the seams with news from innovative tech companies and disruptive Houston startups as we fly through the final quarter of 2021.
In this roundup of short stories within Houston innovation, a California tech company with a large presence in Houston has raised hundreds of millions in investment funding, a logistics startup has been ranked among the most innovative companies, the city of Houston has named its new sustainability leader, and more.

California tech company with huge presence in Houston raises $600M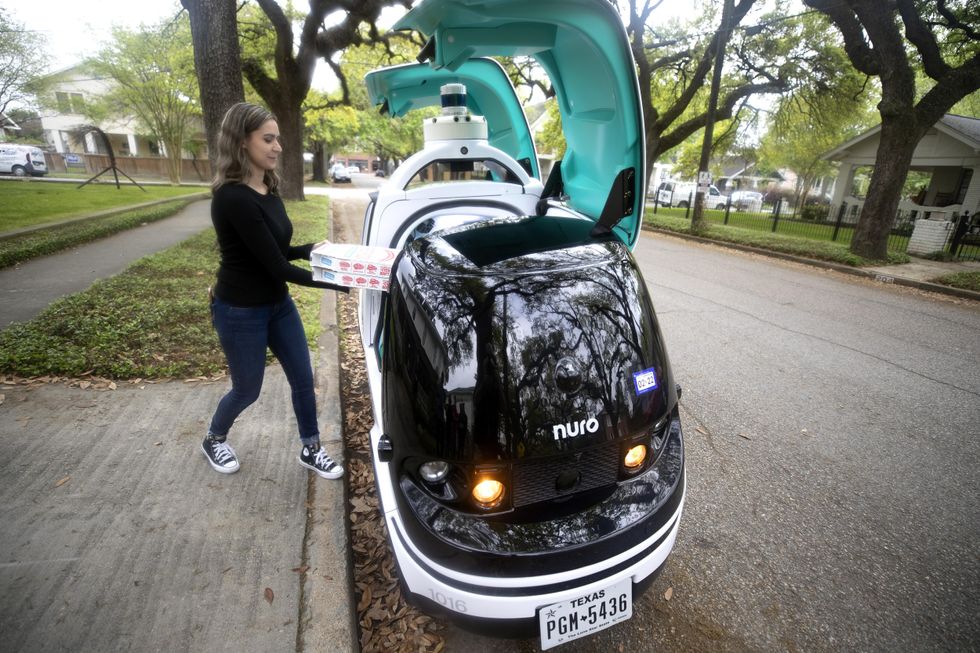 Nuro has fresh funding to deploy its tech in Houston and beyond. Photo courtesy of Nuro
California-based Nuro, which has a large presence in Houston, announced the closing of its $600 million series D round led by Tiger Global Management with participation from Baillie Gifford, Fidelity Management & Research Company, LLC, Gaorong Capital, Google, Kroger, SoftBank Vision Fund 1, funds and accounts advised by T. Rowe Price Associates, Inc., Woven Capital, and other existing investors, per a news release. The new funding will support the development and deployment of Nuro's autonomous delivery service in communities across the country.
"We're thrilled to have the backing of these prominent investors and world class companies, and honored that they support our vision of improving communities and revitalizing local commerce," says Dave Ferguson, Nuro co-founder and president, in the release. "We believe this investment will allow us to accelerate our commercialization strategy and better everyday life with Nuro's technology."
Nuro has launched a few delivery pilots in Houston over the past few years, including the first Nuro pilot program with Kroger in March 2019, grocery delivery from Walmart that was revealed in December 2019, pharmacy delivery that launched in 2020, and pizza delivery with Domino's that went live in Woodland Heights earlier this year. Most recently, Nuro partnered with FedEx for last-mile delivery.
"Kroger launched its partnership with Nuro in 2018 to explore grocery delivery through autonomous vehicles," said Yael Cosset, senior vice president and chief information officer for Kroger, in the release. "Since then, Kroger and Nuro completed thousands of deliveries to our customers -- driving innovation that supports our expanding seamless ecosystem by creating consistent and rewarding customer experiences with scalable, sustainable, and profitable solutions."
Nuro has also signed a five year strategic partnership with Google Cloud that support the tech needed to run self-driving simulation workloads, machine learning to improve model accuracy, and storage to manage important data from the vehicles, according to the release.
Houston-based digital supply chain company launches ESG tool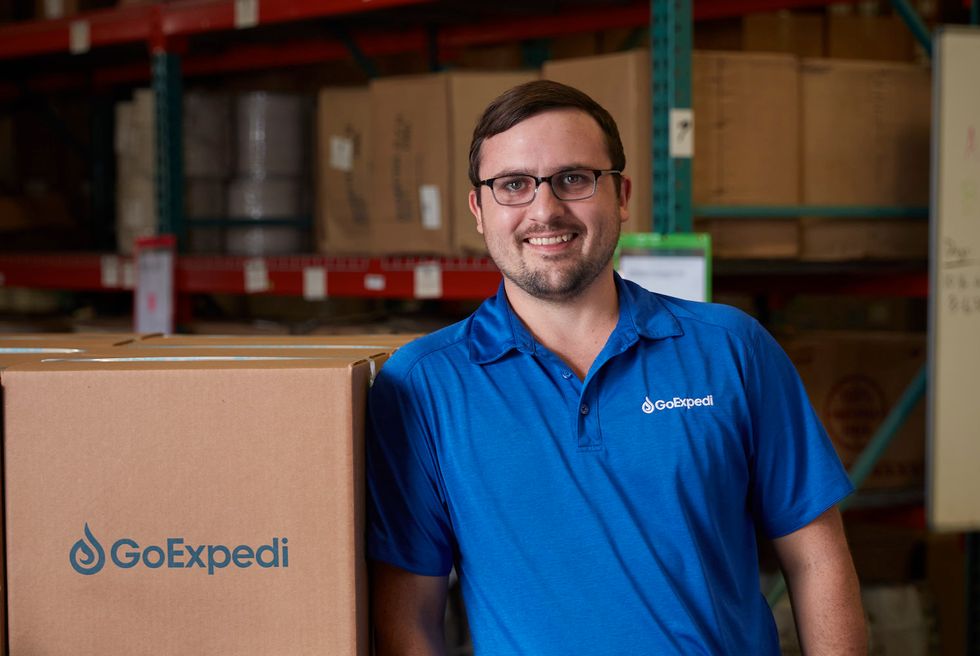 Houston industrial e-commerce startup expands into the construction industry
Houston-based GoExpedi has created a new tool. Photo by Colt Melrose for GoExpedi
GoExpedi, an innovative end-to-end digital supply chain and data analytics solutions company, the launch of ESG Command. The new tool is designed to drive environmental, social and governance (ESG) initiatives. Users on GoExpedi's platform can identify environmentally-friendly products and certified veteran, minority and women-owned businesses.
"Led by some of the world's largest industrial companies, our clients are driving for more sustainable business practices and more equitable workplaces," says Yang Tang, CTO at GoExpedi, in a news release. "In support of these lofty goals and a more prosperous and environmentally-friendly global community, we grew GoExpedi's digital ecosystem to benefit our clients and suppliers. Our goal is to use technical advances in the supply chain to build a brighter future for all."
Last fall, GoExpedi raised $25 million in its series C in order to grow and scale operations. The company is growing its warehouse presence, most recently in Pittsburgh, Pennsylvania.
Houston logistics company ranks among the most innovative companies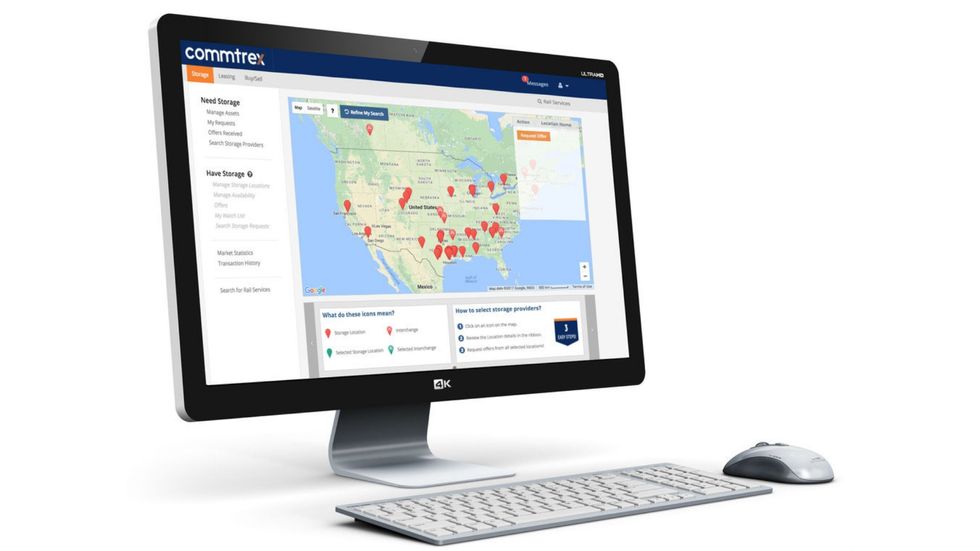 Sugar Land-based CommtrexPhoto via commtrex.com
Commtrex, based in the Houston area, has been presented the FreightWaves 2022 FreightTech 100 award. The startup's platform connects professionals in the rail industry. The award also honored other innovative and disruptive companies in the freight industry, including Amazon Freight, DHL Supply Chain, FedEx, Flexport, Phillips Connect, Tesla, Uber Freight, Waymo, and Waze.
"Commtrex is honored and excited to be a part of the FreightWaves FreightTech 100," says Commtrex CEO Martin Lew in a news release. "Our mission at Commtrex is to simplify the movement of freight by rail. We are doing this by creating one centralized platform for shippers to efficiently connect with rail-served transloaders, storage providers, terminals, ports, warehouses, and many other resources that support the global supply chain ecosystem. As the largest rail platform in North America, we will continue to provide best-in-class service for all of our members."
Commtrex will also be eligible to be named to the FreightTech 25, which will be announced at the F3 Virtual Experience, November 9-11.

Houston fintech unicorn opens an office in Paris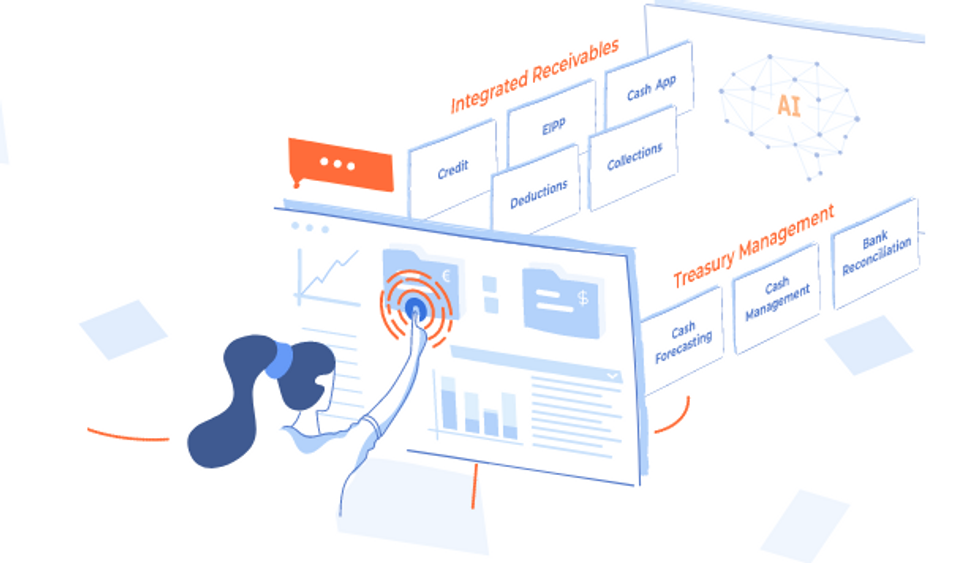 HighRadius expands to Amsterdam
HighRadius has opened its newest European office. Photo via highradius.com
Continuing its expansion in Europe, HighRadius opened its new Paris office, which will have local staff for all customer facing operations including consulting, sales and marketing. The Houston-headquartered fintech unicorn also has offices in Germany, Amsterdam, the United Kingdom, India and the United States.
"The new Paris office is a sign of cementing our growing leadership in Europe and will bring the HighRadius Autonomous Software platform even closer to French companies," says Jon Keating, vice president and general manager of HighRadius in EMEA. "Our data-driven, AI software is helping global enterprises rethink and transform their finance and accounting processes. Our aim will be to deliver improvements in Days Sales Outstanding and working capital optimization, accelerate the financial close, and improve productivity in under six months for our new clients in France."
Over the past year, HighRadius has deployed over 300 transformation projects, across 37 out of 44 European countries.The HighRadius Autonomous Software platform has processed in excess of €475 billion in finance transactions in the European region alone, per a news release.
City of Houston names new sustainability leader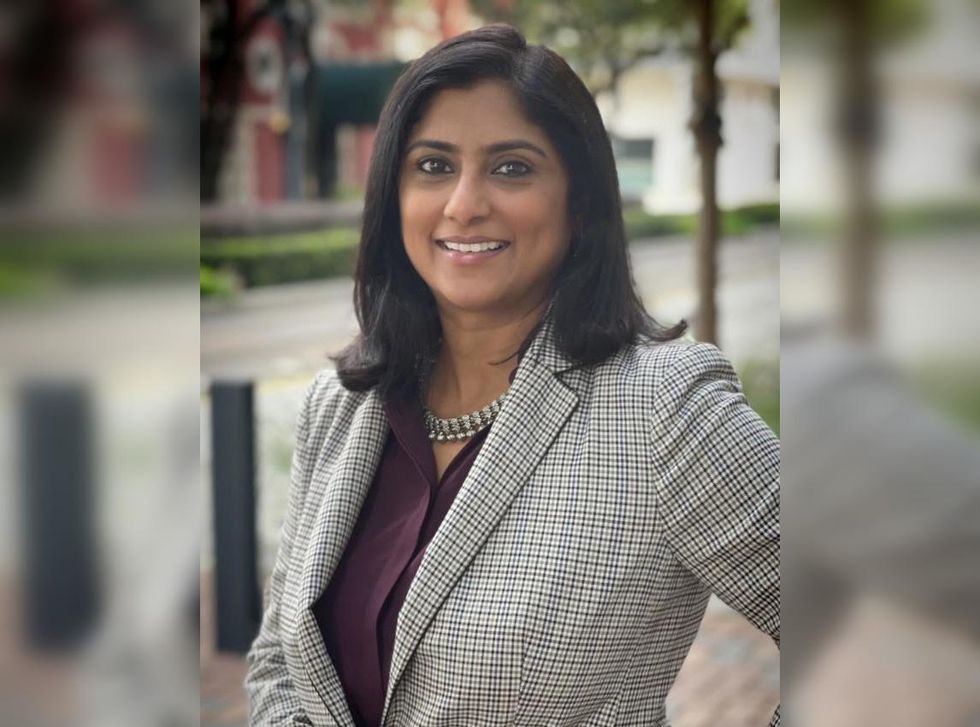 Priya Zachariah was named chief resilience and sustainability officer. Photo courtesy of the city of Houston
Mayor Sylvester Turner announced the appointment of Priya Zachariah as chief resilience and sustainability officer for the city of Houston. She will oversee the city's new Office of Resilience and Sustainability. The position is new and combines previously separate but similar roles, providing for more streamlined efforts to implement the Resilient Houston Plan and the Houston Climate Action Plan, according to a news release from the city.
"Sustainability and Resilience are intrinsically tied to each other. We created our resilience and climate plans to forge a path towards a stronger, more equitable city that not only faces and overcomes disaster scenarios, but builds forward to a better Houston tomorrow," says Mayor Turner in the release. "I am confident Priya will help us meet the goals we have established."
Zachariah was previously the senior program manager for Regional and Long-Range Planning at Houston METRO. While at METRO, Zachariah led the team that successfully delivered the METRONext 2040 transit plan for the Houston Region.
"This is a critical juncture for all of us. We now have the opportunity as a community to turn our focus from resilience and climate planning, to implementation and a realization of the benefits of those plans," says Zachariah in the release. "I am grateful for this opportunity and look forward to working with Mayor Turner and all stakeholders to move us toward a more resilient and equitable future."