Jun. 28, 2023 10:35AM EST
The Equitable Access Fund is designed to meet demand for business credit among small businesses, especially those run by women, military veterans, people with disabilities, and members of the BIPOC, Latinx, and LGBTQ communities. Photo via HelloAlice.com
Houston-based fintech startup Hello Alice and the nonprofit Global Entrepreneurship Network have teamed up to create a $70 million fund that'll help enable access to credit for small businesses.
Initial funding for the Equitable Access Fund, which debuted today, comes from Wells Fargo. GEN, which helps people start and build businesses, will manage the fund. Hello Alice's fintech platform offers credit, loans, and grants to U.S. small business owners.
The new fund will provide credit enhancements — such as loan guarantees, loan-loss reserves and cash-collateral deposits — to ease risks for financing partners and free up money for underserved small business owners who face credit challenges.
The fund's financing partners include First National Bank of Omaha, which issues Hello Alice's small business credit card, and certain participants in Hello Alice's financing marketplace. Other partners include the Mastercard payment network and the Kauffman Foundation, a nonprofit that fosters entrepreneurship.
The fund is designed to meet demand for business credit among small businesses, especially those run by women, military veterans, people with disabilities, and members of the BIPOC, Latinx, and LGBTQ communities. Hello Alice data shows that only one-fourth of small business owners have applied for a business credit card, and 85 percent of those applications were rejected due to poor credit or lack of credit.
Through the Equitable Access Fund, small business owners will be able to obtain a business credit card, build their credit profile, and eventually qualify for traditional credit and lending products. The $70 million fund seeks to unlock as much as $1 billion in credit for thousands of small business owners.
"We're looking forward to creating more partnerships and bringing more institutions on board to the fund to achieve the goal of equitable access to credit," Elizabeth Gore and Carolyn Rodz, co-founders of Hello Alice, say in a news release.
Wells Fargo Foundation is backing the Equitable Access Fund.
"Small businesses are a critical contributor to the economy and to building generational wealth," says Otis Rolley, president of the foundation. "We need to create more pathways for historically marginalized small businesses to grow and prosper."
In conjunction with GEN and Hello Alice's Equitable Access Program, small business owners will receive credit-building education and technical assistance through a tool called the
Business Health Score
. The tool, which Hello Alice launched in April 2023, supplies an overview of a business' financial condition.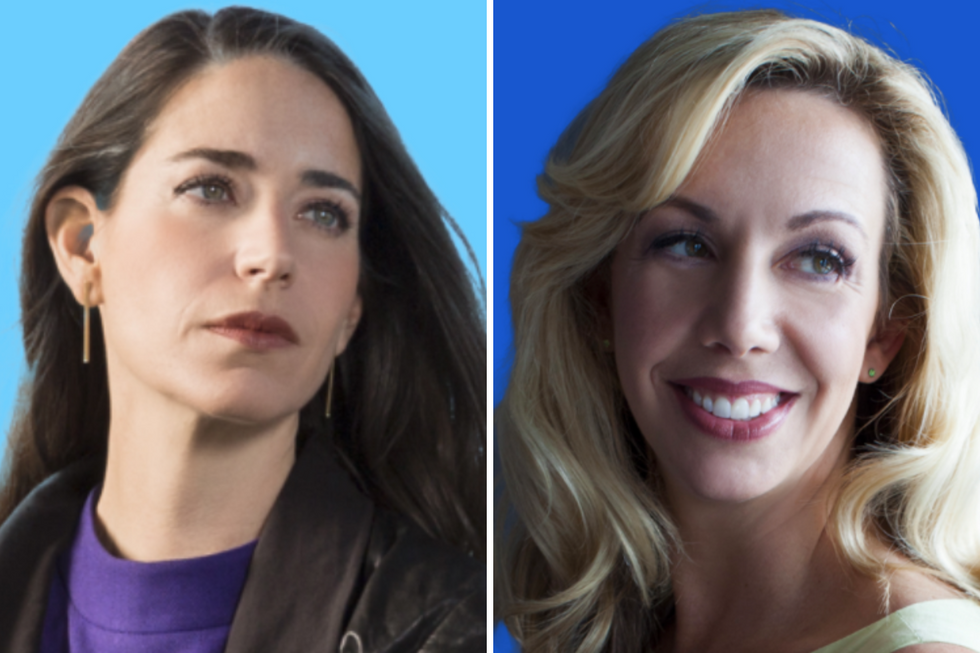 Hello Alice Co-Founders Carolyn Rodz and Elizabeth Gore announced their latest opportunity for founders from marginalized communities to access funding. Photos via helloalice.com