Jun. 11, 2019 10:29AM EST
ExxonMobil named two winners in its inaugural reverse pitch competition with BBL Ventures. Courtesy of OctoRD
ExxonMobil and BBL Ventures have teamed up to flip the script on pitch competitions. Rather than have startups pitch themselves, the two companies collaborated on a reverse pitch event where Exxon identifies a few problems and search for companies that can build a solution.
The purpose of the event, says Tim Westhoven, technology scouting and venturing at ExxonMobil at the Baytown refinery, was to get the company out of its day-to-day to spark new ideas and innovation.
"Typically, as an engineer, when we think about how we solve a problem, we start inside the organization," Westhoven says at the event, which took place on Wednesday, June 5, at Station Houston. "Then we think about what problems we want to solve. Sometimes, you don't even think at all about what's available on the outside. This reverse pitch is us thinking about the impact we want to have and what the outside can offer."
In his experience, once an organization goes outside itself for solutions, they can find more options to choose from.
"As we cycle through and innovate on these things and find more and more outside solutions to a particular problem, we find the impact scales very quickly," Westhoven says.
The reverse pitch contest, which launched in March, asked for solutions to two problems ExxonMobil employees actually encounter. The first is regarding the opening process equipment, with the goal being to "create a method to stop exposure to flow or residual material," according to the website. The company needs a device that works remotely, thus reducing the risk of exposure and contact with the material for technicians.
The other problem ExxonMobil is looking to solve has to do with reducing arc flash that result in exposure to electrical charges. The company has "identified the promotion of personal safety as a priority action in addressing and reducing negative events on campuses globally," the website says. All the specifics for these two issues are available online.
For both problems, ExxonMobil wants AI and automation involved — and that's deliberate to minimize human involvement, which can lead to error.
"Human error causes 40 to 70 percent of those issues," Westhoven says. "This is why we are looking to robotics and automation to solve this problem."
Seven companies pitched during the evening, and two — one for each solution — were named winners. Here's what solutions stood out to the judges, potentially took home $60,000, and are up for a pilot program at ExxonMobil.
Opening Process Equipment: OctoRD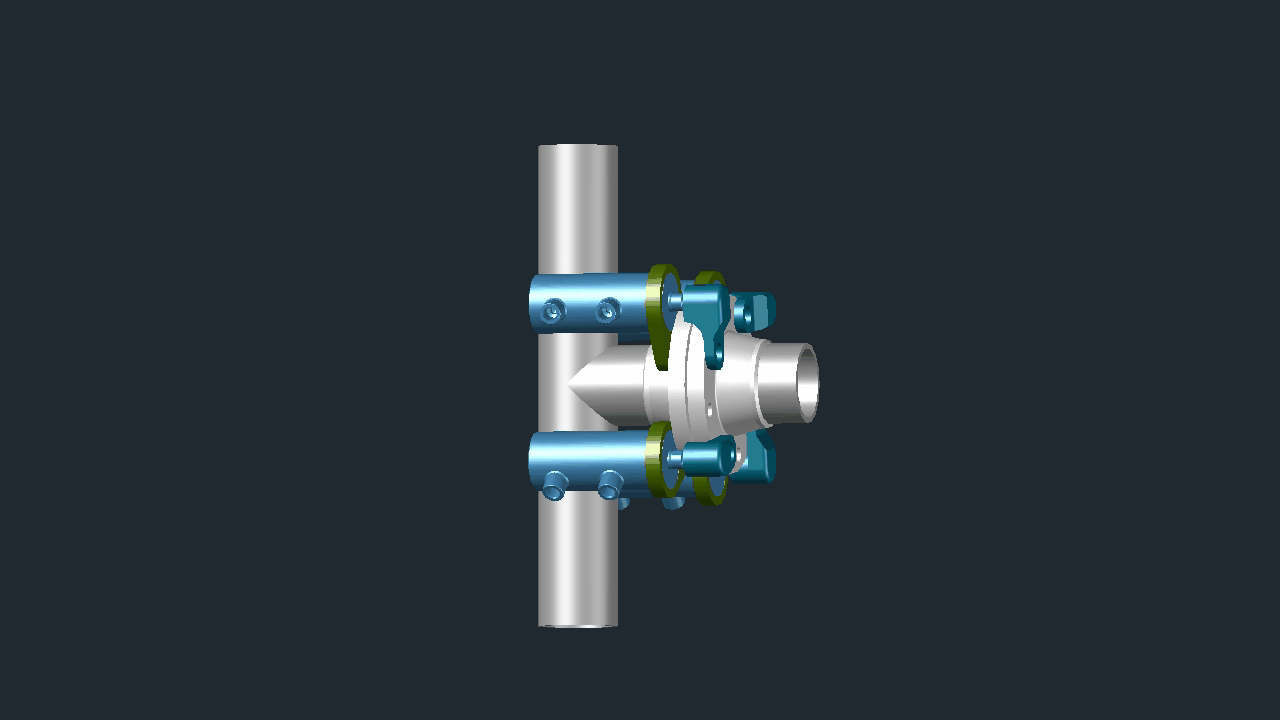 Courtesy of OctoRD
OctoRD's OPE solution includes using materials that are already available on the market to create a safer solution to the current process. In fact, Kevin Larsen, founder of Phoenix, Arizona-based OctoRD, even brought an early prototype to his pitch to demonstrate for the judges.
"My whole background has been taking technology, applying it to problems, and getting it into production and real life," he says.
OctoRD's product would take 90 days to get to market. It would allow for employees to open and close the device from up to 15 feet away, and, should an emergency occur, would have an automatic shutting feature. While the current model satisfies the requirements for the category, Larsen's pitch even included future ways to advance the tool.
Reducing Arc Flash: CBS ArcSafe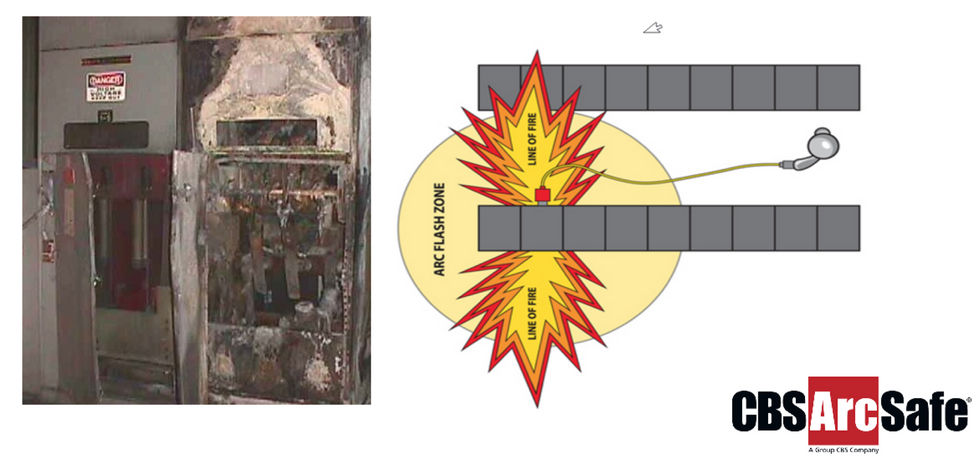 Courtesy of CBS ArcSafe
CBS ArcSafe, based in Denton, Texas, has been around for a while and knows how to increase worker safety using technology, says Justin Gaull, marketing manager for CBS ArcSafe. The company has designed over 700 tools for safety purposes.
"Our business is the business of safety, and decreasing arc flash hazards is our priority," he says to the crowd at the pitch event.
The company's solution would take 10 weeks or less to get from discovery to production to market. The technology includes a switchgear box, the Elliot 230-PM, that syncs with a remote that allows workers to operate well out of the arc flash zone — even up to 300 feet away with the wireless option. There would also be a video camera able to capture a view of the gauges so the operator can see them in real time.