Aug. 11, 2022 10:46AM EST
Houston-based Spark Spaces is looking to build out luxury spots for electric vehicle charging. Rendering courtesy of Spark Spaces
At 3 a.m. one night, just as he had many nights before, Tarun Girish found himself leaving his Houston apartment in search of an EV charger.
Once he located one, he would sit in his car for an hour and a half while his vehicle charged — with not much to do but wait.
But it was on this night he wondered if there was a way to use his previous hospitality experience to build a new kind of experience for EV drivers. He then developed his first iteration of a business plan — all while sitting in his driver's seat.
His idea became Sparks Spaces, a startup formed in 2021 looking to shake up the EV charging game — the company aims to elevate the experience of charging electric vehicles by focusing on the space between car and charger by creating an airport lounge-type space for drivers. These EV lounges would include luxury waiting areas, clean restrooms, high-end food options, and availability to utilize them 24/7.
"We've seen a huge issue in the EV charging space where the experience side has been neglected," says Girish, founder and CEO of Sparks Spaces.
Currently, Sparks Spaces is operating out of The Ion and installed a charging point outside of the building to help collect insights into what drivers are needing and are wanting to learn more about their customer base.
Eventually, the company's goal is to take forgotten buildings and transition them into becoming EV charging hubs.
"The Ion is giving us a lot of resources to make sure that we are tailoring the solution to the right problem," he says. "We've learned how to build a frictionless experience where the driver scans a QR code, pays for the duration of the charging session and then plugs in."
When Sparks Spaces scales out, the team is eyeing two locations inside The Loop — one in Montrose and one on Shepherd Drive. The design would focus on natural lighting, safety and security.
The startup went through the Smart City Ion Accelerator but will be applying to a couple more accelerators that have more exposure into the EV construction space.
"We're trying to provide a brand consistent experience from the time a driver drives into a lot to the time they leave," he says. "We'll be providing all fast-charging and level 2 charging services for drivers and will be completely universal so that any EV can utilize us."
Sparks Spaces is looking to raise a $1.1 million seed round that will focus on research and development, the case studies and the architectural designs for a prototype that can be implemented in its locations.
"We want to be the definition of charging and lounges and experiences should be the forefront of EV charging," he says. "The average household who owns an EV expects a certain level of luxury and expectations on experience. They are used to airport lounges when traveling. We want to reflect that in the EV charging space."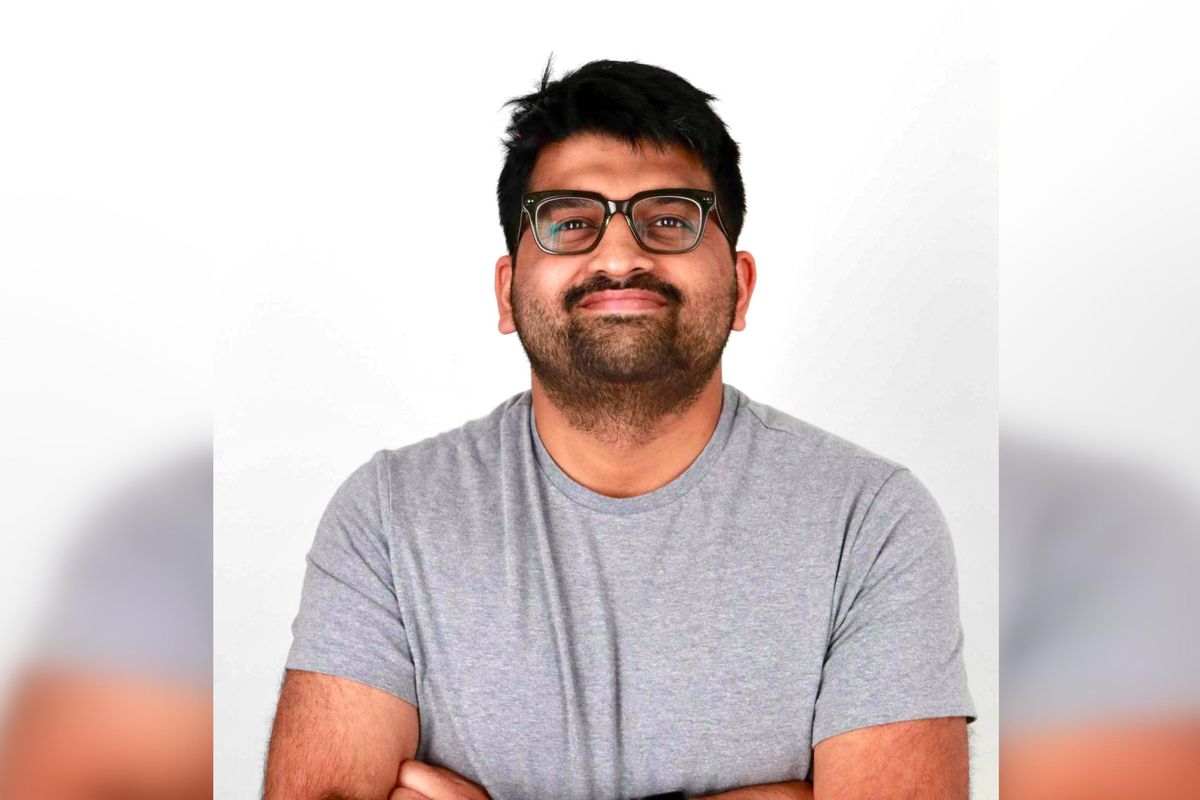 Tarun Girish is on a mission to make EV charging easier and more comfortable. Photo courtesy