Jul. 18, 2023 11:29AM EST
The 130,000-square-foot Resilience Manufacturing Hub is coming to the Second Ward. Photo houston.org
A first-of-its-kind manufacturing hub designed to "future proof" residential, commercial, industrial, and public sector infrastructure is coming to Houston.
The 130,000-square-foot Resilience Manufacturing Hub will house functions such as R&D, manufacturing, and assembly for products aimed at improving the resilience of homes, office buildings, warehouses, and other components of the "built environment."
"We are looking for any product or technology solution that can reduce the impact from the next generation of disasters … by helping people thrive, not just survive, in their own community," says Richard Seline, co-founder and managing director of the Houston-based Resilience Innovation Hub. The innovation hub is a partner in the manufacturing hub.
Seline says the manufacturing hub, with an estimated price tag of $32 million, will directly employ about 60 people. He expects the facility to either generate or "upskill" about 240 off-site jobs.
The manufacturing hub will be built adjacent to the 300,000-square-foot East End Maker Hub, which is opened in Houston's Second Ward neighborhood two years ago. Seline says five companies already have expressed interest in being tenants at the manufacturing hub, which is set to open by next summer.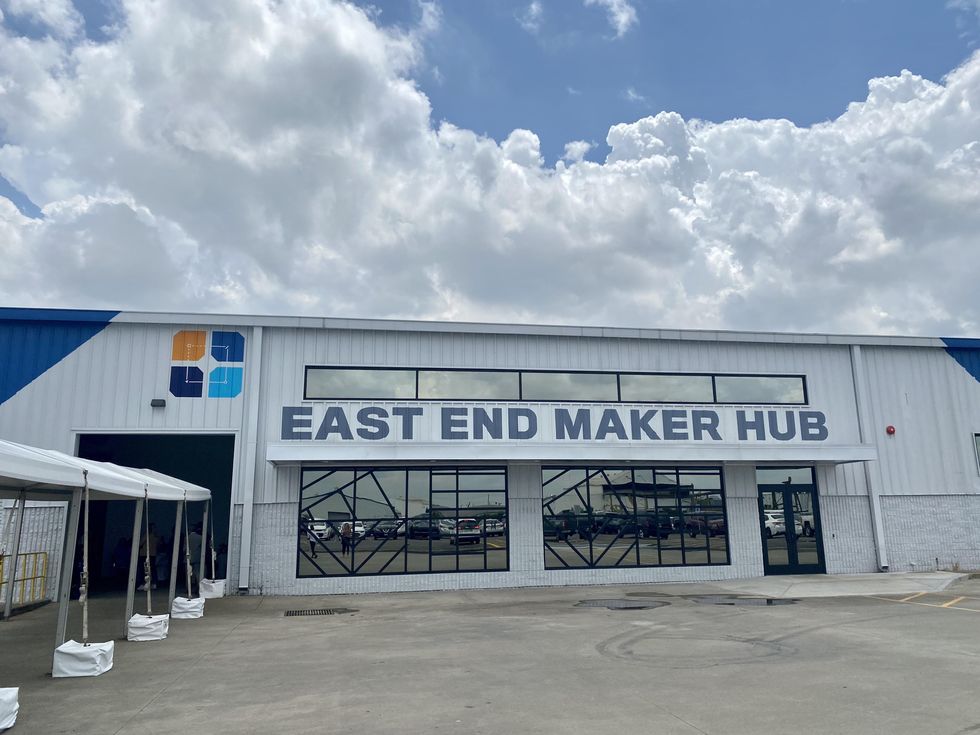 The East End Maker Hub, a public-private endeavor, opened in the summer of 2021. Photo by Natalie Harms/InnovationMap
"We know that the supply chains keep failing over and over again in regard to responding to and rebuilding after disasters. This is a way to address that," Seline says of the manufacturing hub.
Aside from the innovation hub and East End Maker Hub, partners in the manufacturing venture are the nonprofit Urban Partnerships Community Development Corp. (UPC) and modular construction company VEMAS. UPC is based in Houston, and VEMAS has a Houston office.
"The Resilience Manufacturing Hub is one of four pillars in UPC's vision for an Invest Houston strategy to grow our economy from within by directly impacting middle-income employment — vital for the 1 million jobs projected as a gap in greater Houston's long-term competitiveness," says Patrick Ezzell, president and chairman of UPC and founder of the East End Maker Hub.
The manufacturing hub will work hand in hand with the innovation hub. The innovation hub assesses and addresses risks triggered by climate-produced, manmade, pandemic-related and cybersecurity threats. Hub participants work on innovations aimed at alleviating these risks.
In 2012, the National Academy of Sciences defined resilience as "the ability to prepare and plan for, absorb, recover from, and more successfully adapt to adverse events." Those events include hurricanes and floods.
The resilience movement got a substantial boost last year thanks to passage of the federal Community Disaster Resilience Zones Act. The law allows for designation of resilience zones in communities that are at high risk of natural disasters and have limited resources. These zones will qualify for federal funding earmarked for resilience efforts.
Harris County scores nearly 98 out of 100 on the National Risk Index, generated by the Federal Emergency Management Agency (FEMA), putting it into the "very high" risk category for natural hazards.
Yet Harris County ekes out a score of 12.73 out of 100 for community resilience, landing it in the "very low" category. This means the county has a poor ability to prepare for natural hazards, adapt to changing conditions, and withstand and recover from disruptions.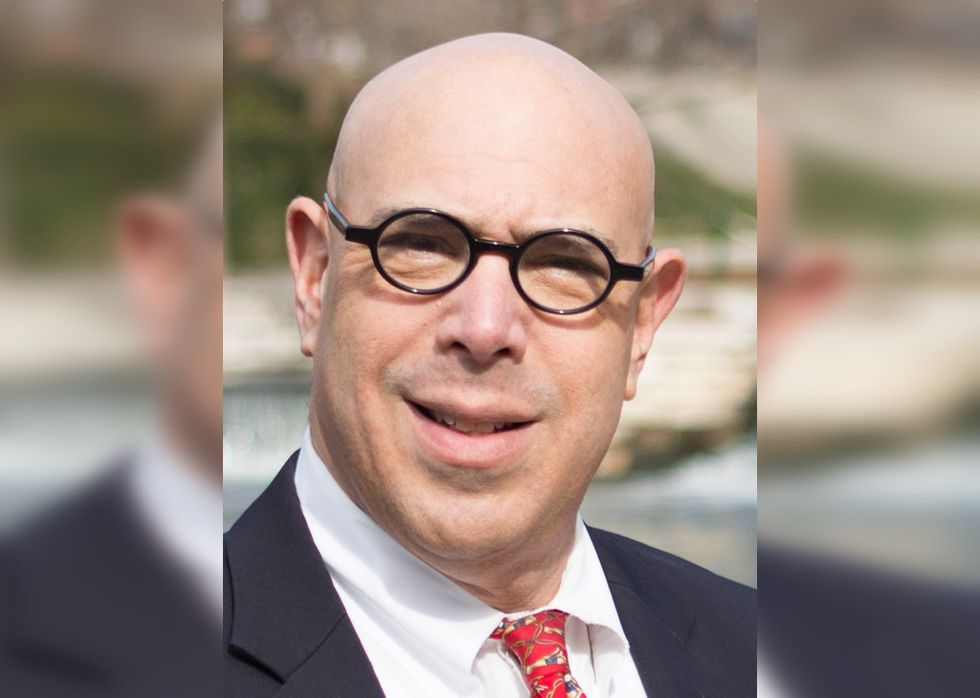 Richard Seline is the co-founder and managing director of the Houston-based Resilience Innovation Hub. Photo courtesy