Jun. 22, 2021 01:19PM EST
Two Houston-area research projects out of local universities have created new, greener technologies. Photo courtesy of Rice University
Research, perhaps now more than ever, is crucial to expanding and growing innovation in Houston — and it's happening across the city right under our noses.
In InnovationMap's latest roundup of research news, two Houston institutions are working on clean energy innovation thanks to new technologies.
Rice University team develops seeds for growing solar energy collectors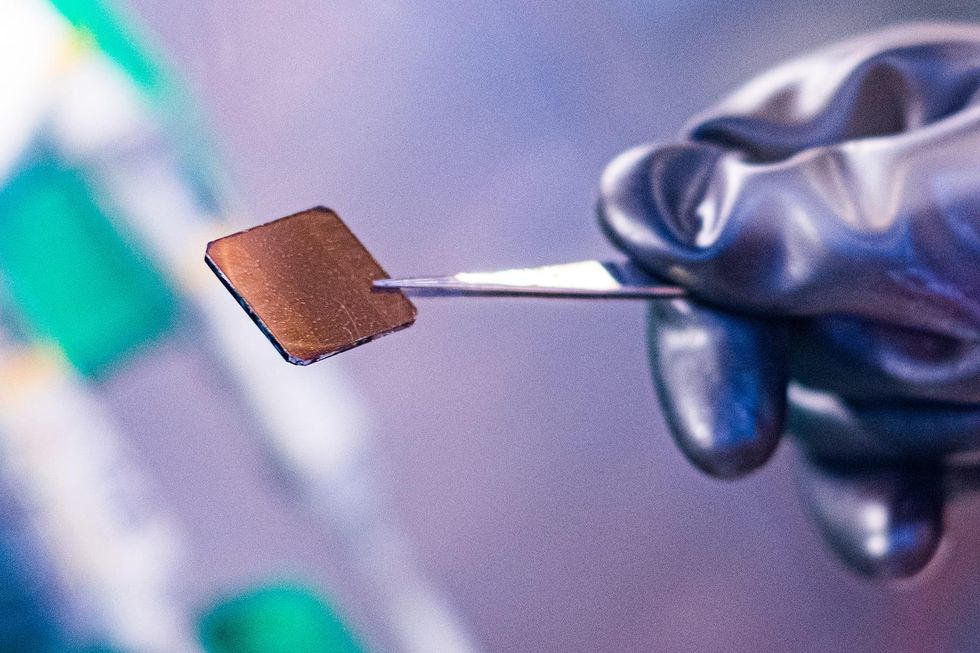 Rice engineers discovered a self-assembly method for producing the films from "seeds," submicroscopic pieces of 2D crystals that serve as templates. Photo by Jeff Fitlow/Rice University
Man-made solar panels are continuing to be affixed to rooftops everywhere, but scientists at Rice University have just figured out a way to grow solar energy collectors in a more efficient way than ever before.
3D halide perovskite photovoltaic devices have been developed relatively reliably, but the Rice engineers have created microscopic seeds for growing 2D perovskite crystals that are both stable and highly efficient at harvesting electricity from sunlight, according to a release from Rice.
"We've come up with a method where you can really tailor the properties of the macroscopic films by first tailoring what you put into solution," said study co-author Aditya Mohite, an associate professor of chemical and biomolecular engineering and of materials science and nanoengineering at Rice. "You can arrive at something that is very homogeneous in its size and properties, and that leads to higher efficiency. We got almost state-of-the-art device efficiency for the 2D case of 17%, and that was without optimization. We think we can improve on that in several ways."
The study was published online in Advanced Materials by Mohite and his fellow chemical engineers from Rice's Brown School of Engineering. The seeds can be used to grow homogenous thin films that proved both efficient and reliable, a previously problematic combination for devices made from either 3D or 2D perovskites.
"Homogeneous films are expected to lead to optoelectronic devices with both high efficiency and technologically relevant stability," he says.
The process is more efficient and effective, as well as being cheaper. The Department of Energy's Office of Energy Efficiency and Renewable Energy and the Academic Institute of France and the Office of Naval Research supported the project.
Houston researchers are finding ways to improve EV batteries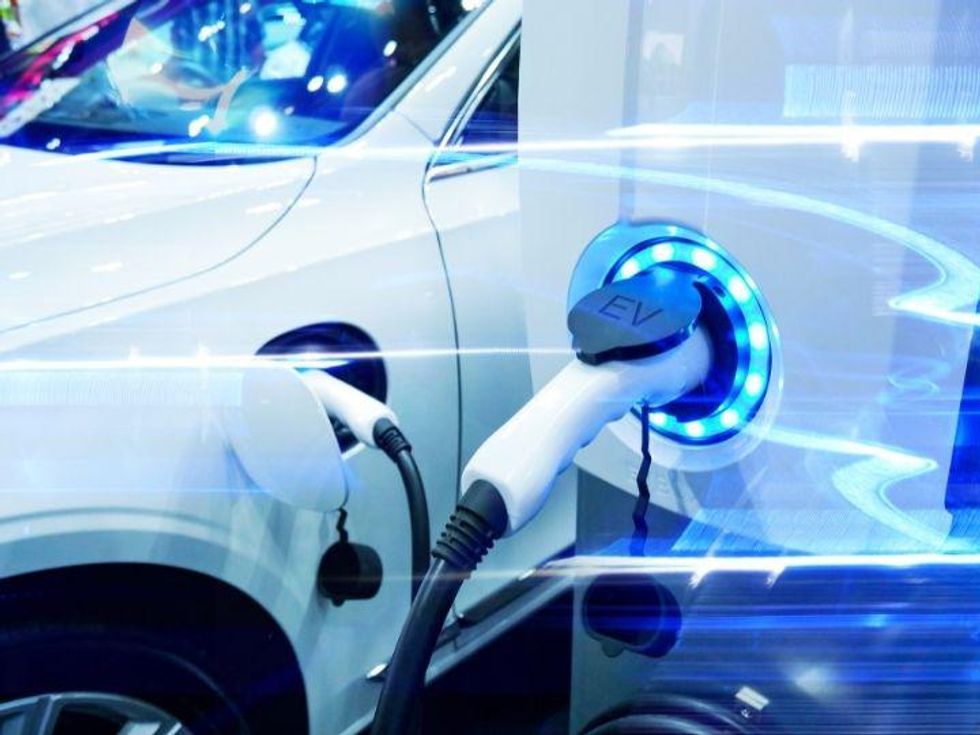 Houston researchers are working on a new way to make electric vehicles more commercially viable with enhanced — and cheaper — batteries. Photo via uh.edu
Only a small fraction of vehicles on the road these days are electric — but that's going to change. It's projected that EVs will make up 30 percent of on-road vehicles in 2030. A team of scientists at the University of Houston are focusing on improving EV batteries — a major key in the commercialization of these greener vehicles.
The UH team — Yan Yao, Cullen Professor of electrical and computer engineering at the Cullen College of Engineering at the University of Houston, and UH post doctorate Jibo Zhang — are taking on this challenge with Rice University colleagues — Zhaoyang Chen, Fang Hao, Yanliang Liang of UH, Qing Ai, Tanguy Terlier, Hua Guo and Jun Lou.
In a recently published paper in Joule, the team demonstrated a two-fold improvement in energy density for organic-based, solid state lithium batteries by using a solvent-assisted process to alter the electrode microstructure, according to a news release from UH.
"We are developing low-cost, earth-abundant, cobalt-free organic-based cathode materials for a solid-state battery that will no longer require scarce transition metals found in mines," says Yao in the release. "This research is a step forward in increasing EV battery energy density using this more sustainable alternative."
Yao, who is also Principal Investigator with the Texas Center for Superconductivity at UH, explains that there is increasing concern about the supply chain of lithium-ion batteries in the United States.
"In this work, we show the possibility of building high energy-density lithium batteries by replacing transition metal-based cathodes with organic materials obtained from either an oil refinery or biorefinery, both of which the U.S. has the largest capacity in the world," he goes on to say.
The cost of EV batteries declined to nearly 10 percent of their original cost over the past decade, and innovation and research like this project are only going to make EVs more commercially viable. The research was funded by the US Department of Energy's Office of Energy Efficiency and Renewable Energy as part of the Battery 500 Consortium.