Silicon Valley-founded sports tech startup relocates to Houston
Apr 9, 2019, 11:30 am
It's a homecoming of sorts for Mike T. Brown, a professional athlete turned entrepreneur, who is moving his Silicon Valley-founded startup to his hometown of Houston. Win-Win is a tech-enabled platform where fans can donate to their favorite athletes' causes through a gamified donation platform.
The company launched in 2016 and since raised $1.2 million in funding. Win-Win is ready to scale, according to a press release, and launch full-scale during the 2019 NFL season. Currently, the company is accepting investors on a crowdfunding site.
Brown will move his team into The Cannon this summer and enter The Cannon's Venture Studio.
"I couldn't be more excited about returning to Houston to become a part of the city's tech revolution," says Brown in the release. "After visiting The Cannon, I immediately felt the energy and have witnessed their commitment to pushing Houston's tech startup movement. I can't wait to get fully plugged into the city's ecosystem, to start hiring local talent and raising money from local investors."
Brown spent four years in the NFL, and was at one point a linebacker for the Indianapolis Colts. He hung up his helmet in 2013, taught himself to code, and moved to Silicon Valley. He worked as a mid-market growth lead for a $32 million venture-backed startup called Kiip. Growing up in Houston, Brown attended Alief Taylor High School before playing football at Duke University, getting a degree in public policy.
Win-Win is moving to the city at a time when sports startups are thriving, says Lawson Gow, founder and CEO of The Cannon. Gow is the son of InnovationMap's parent company's CEO. The Cannon is also home to sports tech startup sEATz.
"Houston has long needed better entrepreneurial resources to stop our startups from leaving for greener pastures, and we are excited to be part of the local entrepreneurial growth over the last couple of years, helping to provide a landing spot for a young, growing company like Win-Win," says Gow in the release. "On top of that, Houston is extremely well-positioned to be the home for sports-tech startups, and Mike moving back can be a great catalyst towards continuing to establish our city as a sports-tech hub."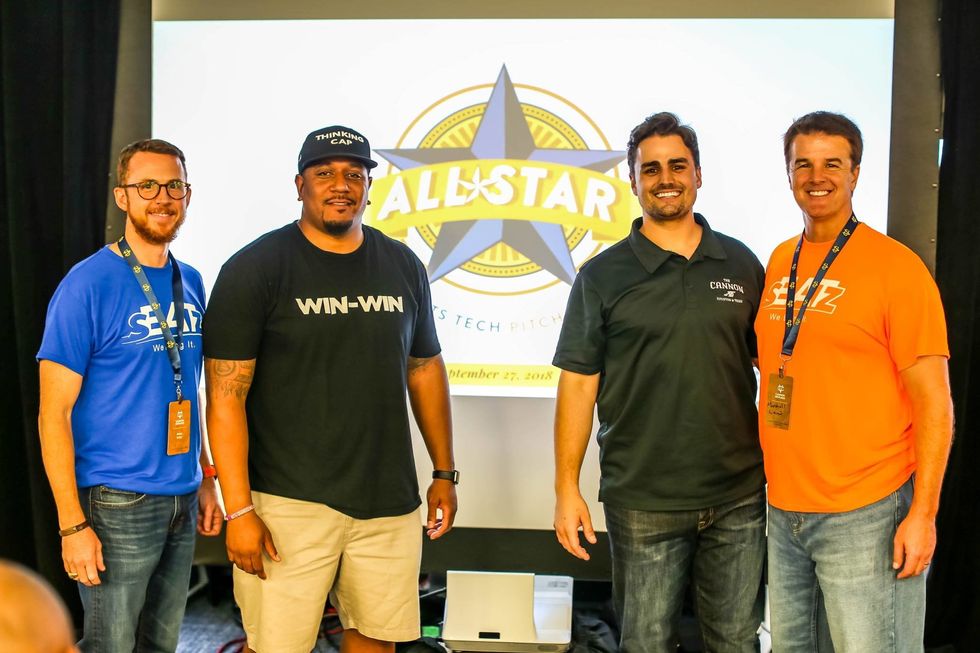 Win-Win is joining fellow sports tech startup sEATz at The Cannon.Courtesy of The Cannon