Fast-growing Houston software startup expands with fintech model
Oct 11, 2021, 1:40 pm
RepeatMD offers its clients rewards-based software and is expanding with a new fintech tool. Photo via Getty Images
A less than one-year-old B2B software startup in Houston is beefing up its offerings with a new feature that thrusts it into the rapidly growing fintech space.
RepeatMD, founded in December 2020, specializes in white-label rewards apps for plastic surgeons, medical spas, dermatologists, and similar businesses. Now, it's expanding into the "buy now, pay later" fintech realm through a new deal with BTL Industries, a Marlborough, Massachusetts-based provider of body-sculpting equipment.
RepeatMD's new Medical Gym function enables customers treated with BTL equipment to finance add-on enhancement and maintenance packages through "buy now, pay later" (BNPL) arrangements. BNPL is a booming sector. The size of the global BNPL market approached $90.7 billion in 2020 and is projected to come close to $4 trillion by 2030, according to Allied Market Research.
RepeatMD essentially layers the Medical Gym's BNPL functionality on top of the rewards feature of its apps.
Chris Chomenko, vice president of sales at RepeatMD, says the startup already had been working on a BNPL offering when BTL approached the RepeatMD team about creating a BNPL product. RepeatMD and BTL share many of the same clients.
"We are rolling out with them nationally at a breakneck speed because the demand they have from their client base is so high," Chomenko says. "It's kind of forcing us to do in three months what we planned on doing in three years."
While the concept of a rewards app or a BNPL program is not unique, their pairing is, according to Chomenko. Sitter calls the marriage of the two a "game changer" — a game changer that eventually should extend well beyond BTL's clients.
RepeatMD founder and CEO Philipp Sitter says the Medical Gym feature lets customers break up the cost of, say, a $5,000 treatment into management monthly payments. The results of a survey of RepeatMD app users found that the guilt of putting down a wad of cash on aesthetics services was the No. 2 barrier cited in terms of spending money on treatments.
"What we'll be working on is being a full, proper fintech play, where we have that buy now, pay later functionality, and doctors can get paid in advance for treatments. But that is a large endeavor that will take us all of a year to [complete]," Chomenko says.
RepeatMD counts more than 600 practices in North America as customers. The startup envisions that figure rising to 1,000 by the end of this year. In tandem with that growth, RepeatMD foresees revenue climbing to eight figures (at least $10 million) by the end of 2022 and its valuation growing to nine figures (at least $100 million) by then.
Today, RepeatMD employs about 30 people. Sitter says the headcount should reach 75 to 100 by the end of next year.
Sitter is self-funding RepeatMD with proceeds from other business ventures, including Houston-based food and beverage loyalty and rewards platform VIPinsiders and Houston-based brunch and lunch restaurant EggHaus Gourmet. However, RepeatMD plans to raise outside capital in the first quarter of 2022.
The company sets up each client with an exclusive private-label app. RepeatMD says businesses using its app have seen an average sales increase of $313,000 and an average of 51 new referrals within the first 90 days of adopting the app.
Sitter says the RepeatMD rewards app provides a "gateway" for businesses to drum up repeat business and sell more services, much like the Starbucks rewards app incentivizes customers to try different food and beverage products.
"We see us becoming ubiquitous in the industry, where anybody that's a dermatologist, a plastic surgeon, or a medical spa has [our app]," Sitter says.
"We look at mobile app experience as something that's coming for all the local businesses. We're just the frontrunners in bringing it to the masses," he adds.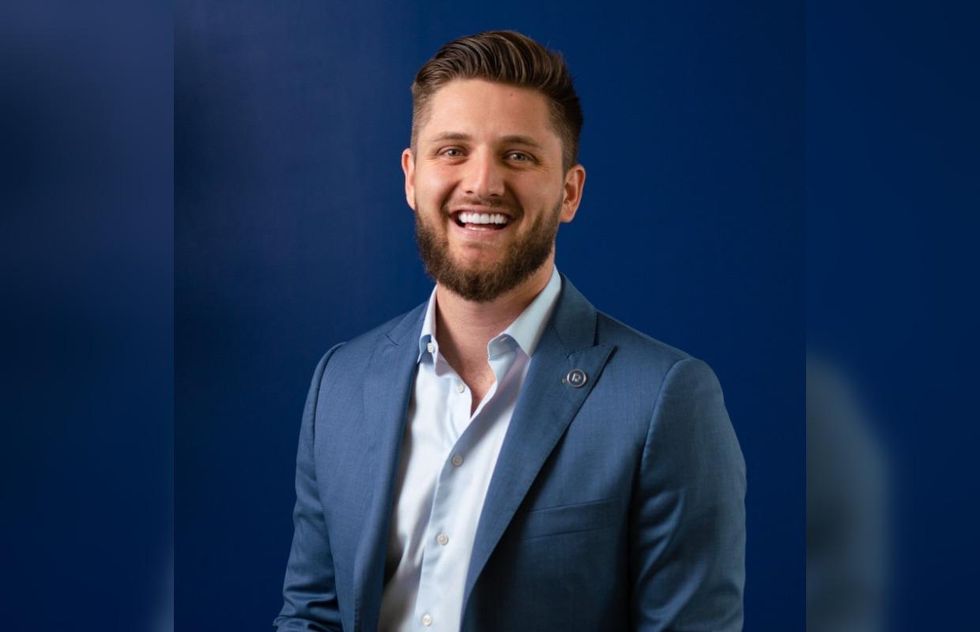 Philipp Sitter is the founder of RepeatMD. Photo via LinkedIIn