Houston-based robotics tech company goes public via SPAC
Sep 15, 2022, 1:27 pm
Houston-based Nauticus Robotics has hit the public market. Image via Nauticus
Fresh off its September 13 debut as a publicly traded company, Webster-based Nauticus Robotics Inc. is aiming for $90 million in revenue next year as it dives deeper into the ocean economy.
The stock of Nauticus now trades on the NASDAQ market under the ticker symbol KITT. Nauticus went public following its SPAC (special purpose acquisition company) merger with New York City-based CleanTech Acquisition Corp., a "blank check" company that went public in July 2021 through a $150 million IPO. The SPAC deal was valued at $560 million when it was announced in December.
Nauticus continues to be led by CEO Nicolaus Radford and the current executive team.
"The closing of this business combination represents a pivotal milestone in our company's history as we take public our pursuit of transforming the ocean robotics industry with autonomous systems," says Radford, who founded what was known as Houston Mechatronics in 2014. "Not only is the ocean a tremendous economic engine, but it is also the epicenter for building a sustainable future."
That "tremendous economic engine" is valued at $2.5 trillion.
Radford says money from the sale of Nauticus shares will enable the company to move closer toward developing a fleet of subsea and surface robots that can perform an array of ocean-related tasks.
Nauticus' ToolKITT autonomy software powers the company's robotic fleet of Aquanauts and Hydronauts. Nauticus hopes to ultimately replace human-operated ships that deploy other submersible vehicles with its better-for-the-environment robotic fleet. The company envisions widespread use of its RaaS platform by the oil and gas, offshore renewables, and government sectors.
Nauticus estimated its 2021 revenue stood at $8.2 million. It forecasts next year's revenue will reach $90 million.
The company is staking out its position in an emerging sector known as robotics as a service, or RaaS. The RaaS model lets companies lease robotic devices through a cloud-based subscription service. The global RaaS market was valued at $14.5 billion in 2021 and is projected to reach $44 billion by 2028, according to market research company Fact & Factors.
In August, Nauticus announced a deal with energy conglomerate Shell to advance ways to obtain subsea integrity data using Nauticus robots and technology. Three months earlier, Nauticus unveiled a strategic partnership with consulting and engineering giant Wood.
"The passion and conviction of our team at Nauticus has fueled the creation of a truly disruptive and innovative company in the ocean space, and we are eager to take the next step in our growth trajectory as a public company," Radford said in December. "A substantial core of our team has been together, first starting at NASA and now at Nauticus, for 15 to 20 years, and I am inspired by their relentless pursuit toward this dream."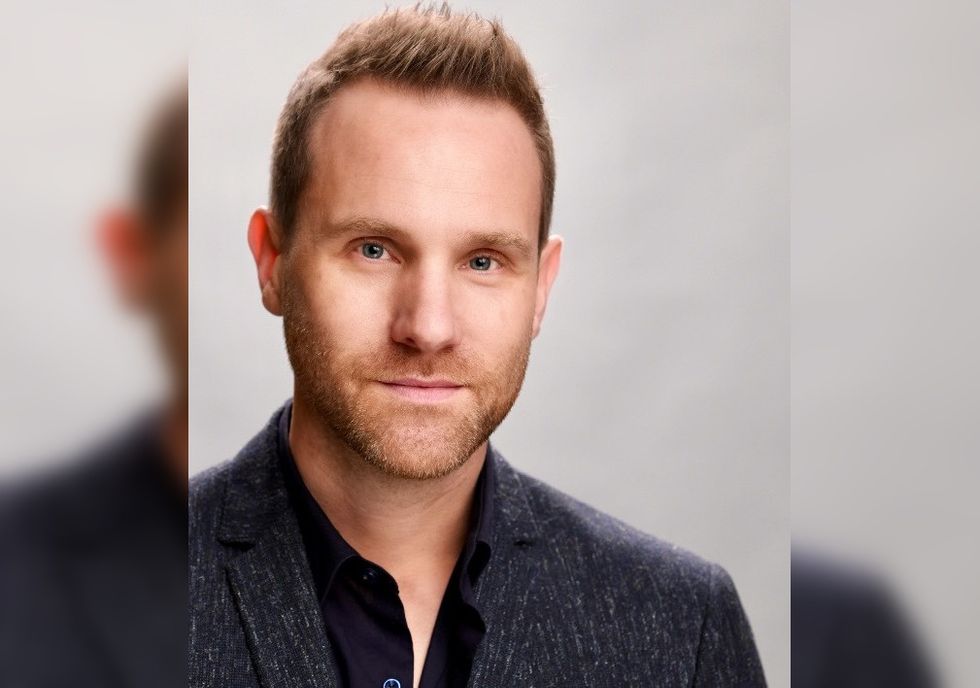 Nicolaus Radford is the founder of Nauticus Robotics Inc. Photo courtesy