Houston Methodist to open health innovation center in the Ion
Aug 16, 2022, 8:24 am
The Ion will house a new innovation hub focused on the future of medicine. Image courtesy of The Ion
The Houston Methodist healthcare system has teamed up with the Ion innovation hub to open a health care innovation center.
The 1,200-square-foot tech hub is expected to open later this year. It initially will be geared toward activities like entrepreneurial programming, networking, mentoring, and pitching.
The space will be modeled after Houston Methodist's Center for Innovation Technology Hub, which opened in 2020. In fact, the new hub will be a smaller "twin" of the existing hub, according to a news release.
Jan Odegard, executive director of the Ion, says the collaboration with Houston Methodist "will advance the Ion's ability to support entrepreneurs and innovators that are already at the Ion as we embark on a new focus in health care innovation."
Amid the rise of artificial intelligence and other tech advancements, along with the health care sector's continuing drive to cut costs, one forecast indicates the value of the global market for digital health care will jump from $216.4 billion in 2022 to $441 billion by 2026. That would represent an increase of 104 percent.
Houston Methodist is the Ion's first health care partner. The Ion already has partnerships in the aerospace and energy sectors.
"We are advancing the evolution of the hospital's role in health care through digital transformation," said Michelle Stansbury, vice president of innovation and IT applications at Houston Methodist. "Having a footprint at the Ion will not only provide the Ion's network and Houston community with a window into what we are doing for patients, consumers and providers, but also gives The Ion community and rising innovators an opportunity to bring its own ingenuity and ideas to life with ours."
Houston Methodist operates eight hospitals in the Houston area.
The 266,000-square-foot Ion anchors a 16-acre innovation district in Midtown. Rice Management Co. developed the district on behalf of Rice University.
"By enhancing opportunities for our network of academics, businesses, entrepreneurs, and innovators to collaborate across the Ion District and globally, we're creating a more resilient future economy for our region," says Bryson Grover, investment manager of real estate at Rice Management.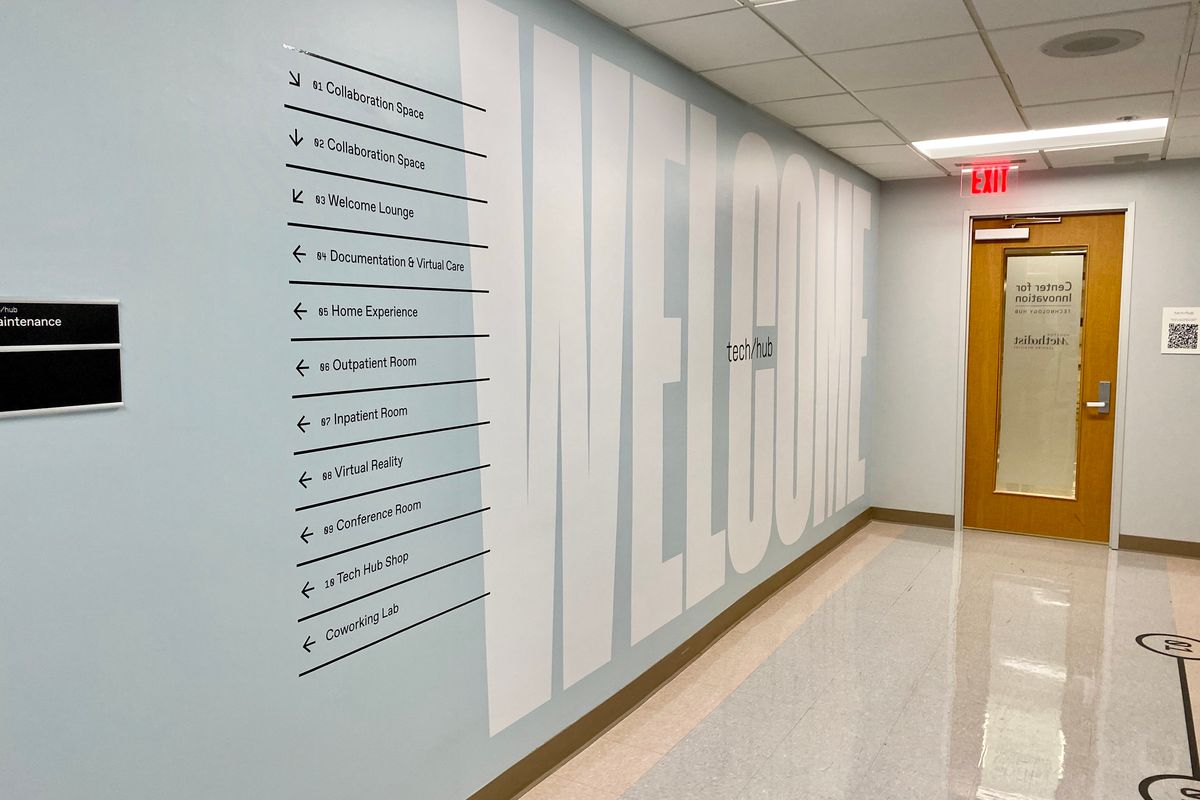 The space will be modeled after Houston Methodist's Center for Innovation Technology Hub, which opened in 2020. Natalie Harms/InnovationMap