Houston-based real estate giant bets on growing life science sector
Jan 5, 2022, 10:55 am
Hines is doubling down on life science real estate development, the firm recently reported. Image courtesy of Hines
An international real estate firm announced recently that it would prioritizing investing in life science industry opportunities when it comes to commercial real estate development.
Houston-based Hines reported that the pandemic has heightened the demand for life science real estate, and the firm explained in a news release that it will be delivering purpose-built life science facilities in growing markets that feature state-of-the-art, operator-driven design and amenities.
"The life sciences sector is experiencing an era of unprecedented growth driven by a rise in both public and private funding combined with a post-pandemic sense of urgency and market opportunity," says David Steinbach, global CIO at Hines, in the release. "As this industry surges, it is pivotal that developers keep pace by delivering spaces that are as innovative as the tenants occupying them. Hines is dedicated to delivering purpose-built facilities that meet the physical, functional and technological needs of the occupiers."
When it comes to design, Hines will focus on structural specification and the balance of lab and office space, providing tenants — who are all looking or different types of spaces and amenities — with flexibility and modular design.
ESG is something Hines is reportedly considering top of mind for developers, investors and occupiers, with plans to build efficient assets, source from sustainable energy, and provide low-carbon emission options.

Hines has already announced this type of facility currently in construction in Houston. Levit Green is a five-story, 270,000-square-foot Phase I lab building that has flexible Class AA quality labs key features required by top life science tenants. According to Hines, Levit Green's building features will include emergency power sources, 33-foot structural bay depths, allowing for an ideal 11-foot lab module, and floorplates more than 55,000 square feet will also enable research and office teams to create efficient configurations that enable teamwork and collaboration.
"Our carefully built team of national life science leasing, design and capital experts has put a tremendous amount of thought and effort into Levit Green's planning and design. We are confident that our team will deliver one of the highest-quality commercial laboratory assets in the world once complete," says John Mooz, senior managing director at Hines, in the release. "We are excited to bring top-tier projects like Levit Green to other highly anticipated, growing markets."
Boston and San Francisco have become major life science industry hubs, but there are several global cities on the rise that Hines will be targeting, including London, Boulder, Austin, Shanghai Salt Lake City, and Pittsburgh.
Hines' investment thesis is based on a confluence of factors that are driving the demand within the global landscape for life sciences real estate that are outlined in the new Hines Perspective: "The Potential of Purpose-Built Properties" white paper.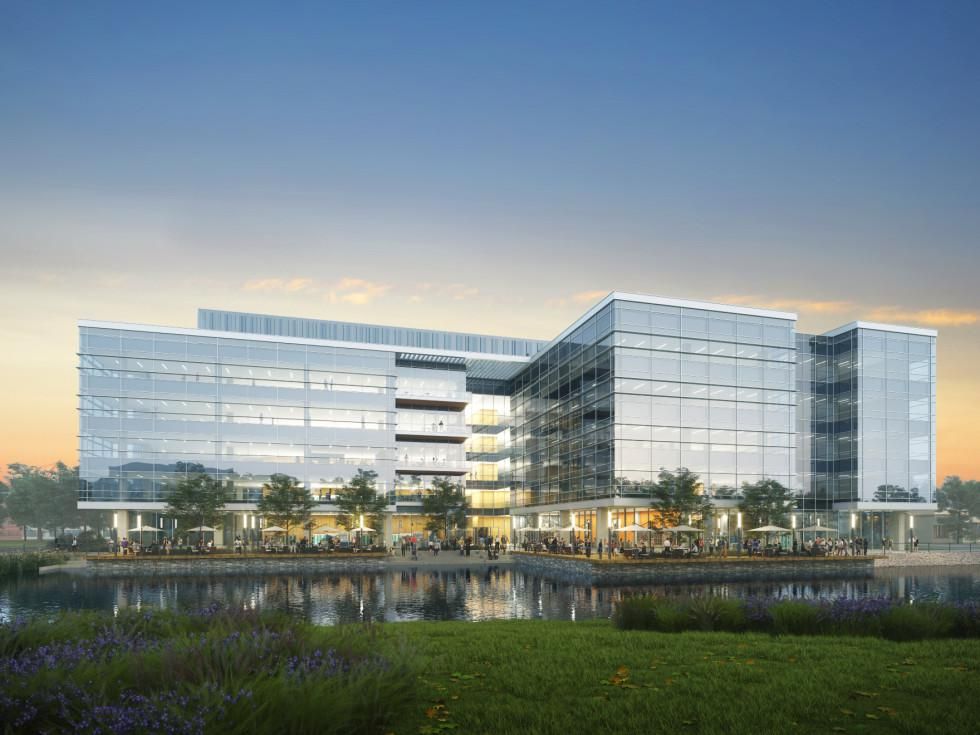 Levit Green is a 270,000-square-foot Phase I lab building adjacent to the Texas Medical Center. Rendering courtesy of Hines