Houston health and wellness startup uses money as a motivator for lifestyle changes
Jan 24, 2020, 1:50 pm
Healthiby's motto is "health is wealth." Getty Images
Everything is different when money is on the line, and a Houston startup is using financial incentives as a motivator for its users to make smart, healthy lifestyle changes to enhance their wellness.
Healthiby, a cost-effective wellness program, is changing the game of health solutions by addressing chronic and pre-chronic conditions through innovative prevention and management methods, all incentivized by both short-term and long-term financial benefits.
"Healthiby incentivizes and empowers people to achieve better health outcomes in a team context," says Mary Beth Snodgrass, managing director and co-founder. "We're different from other wellness solutions because we're focused on changing habits, as well as incentivizing better health outcomes, providing both immediate and long-term rewards."
The company launched in May 2019 and is still in its pilot stage. Snodgrass and co-founder Dr. Tristan Hartzell, a surgeon based in Nebraska, have remained committed to their foundational concept for their startup, which is to empower people on their wellness journeys and spread knowledge about the financial benefits of leading a healthy lifestyle.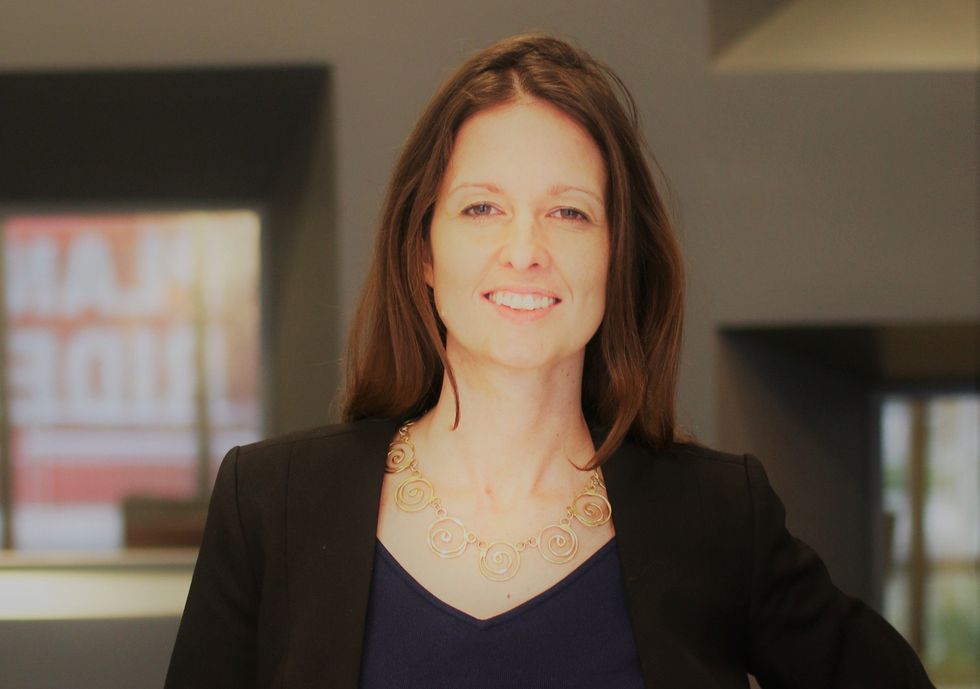 Mary Beth Snodgrass (pictured) founded Healthiby with Nebraska-based surgeon Dr. Tristan Hartzell. Photo courtesy of Healthiby.
Healthiby's notion that "health is wealth" relates to the idea that engaging in a healthy lifestyle will ultimately benefit individuals financially long-term, as healthcare costs can be avoided. Essentially, Healthiby qualifies health goals as preventative measures for chronic and pre-chronic diseases. Not only does Healthiby inform its users about the long-term financial benefits of healthy living, the program introduces exciting contests in which users are eligible to win financial rewards if they meet certain health-related criteria.

In time for the start of the new year and the health-related resolutions buzz, Healthiby enacts their user-friendly digital software application, social programs, expert health advice and financial incentives to serve their goal-oriented consumers with an engaging health management regiment that is sure to keep them on track throughout the year.
"What we're really focused on this year is, in addition to our incentives, digital content and coach guidance, is making sure that participants are engaging among themselves," Snodgrass tells InnovationMap. "Science shows there are benefits to surrounding yourself with other people who share similar health goals."
In what the program's founders refer to as a "wellness rewards solution," users are able to tap into the Healthiby digital platform to track their progress, participate in social wellness groups, invest in long-term financial incentives and access digestible, cutting edge wellness literature; all components of Healthiby's "journey goals," the program's building blocks to achieving a healthy lifestyle.
"Our software application manages our contests and our rewards, but we also have a very social component, in which participants are meeting online regularly with a dietician coach," Snodgrass explains. "The reason for this is because when we're talking about chronic and pre-chronic conditions, it's important for people to have a strong understanding of how these issues affect the body and what kinds of lifestyle changes are most effective at helping people better manage or reverse them."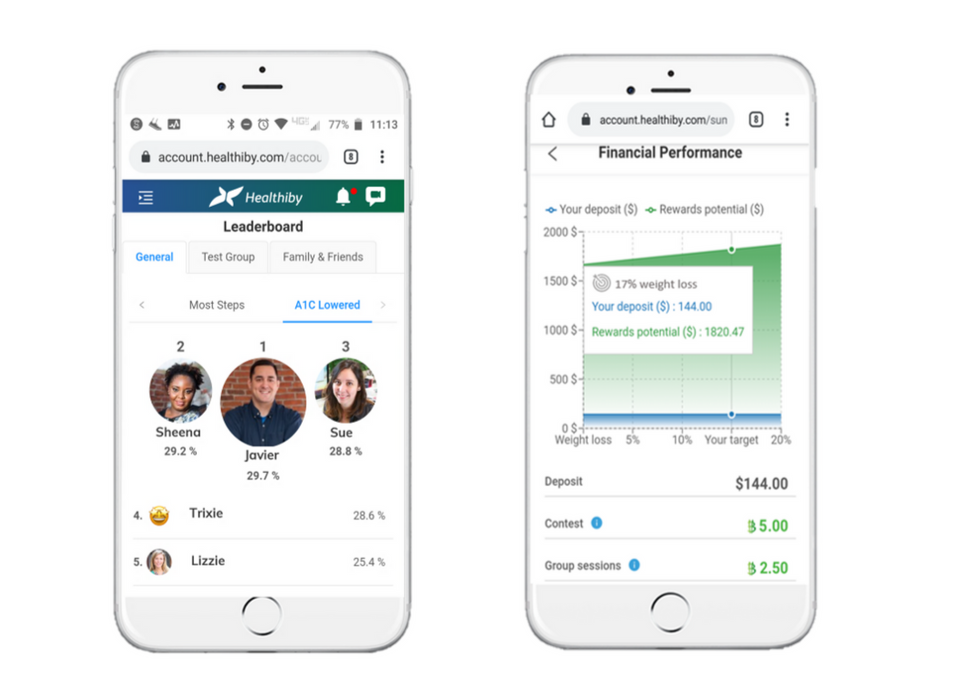 Photo courtesy of Healthiby
For an annual minimum of $8 each month, individual consumers have the opportunity to invest in their own long-term wellness through this interactive, user-friendly health progress program.

"Healthiby is providing a really low cost solution for people to get additional social motivation, information, and incentives so that they can stick with their goals throughout the year," Snodgrass said.
Healthiby is currently available to individual consumers in Texas, but its founders have their sights set on expanding the business and sharing their solutions to companies vested in the importance of healthy living for their employees. For now, Houston's health and wellness consumers just got richer — both physically and financially — when Healthiby opened its digital doors to the city.