Houston oil and gas startup closes $25M series B round
Nov 25, 2019, 10:33 am
GoExpedi's innovative platform makes it easier for oil and gas companies to find important parts and tools. Getty Images
Following its most recent funding round, a Houston e-commerce startup specializing in the oil and gas industry has big plans for growth.
GoExpedi has closed its $25 million series B funding round that was San Francisco-based Top Tier Capital Partners, with Houston-based Blue Bear Capital, Houston-based CSL Ventures, San Francisco-based Crosslink Capital, New York-based Bowery Capital, and other investors contributing too.
Founded in 2017, the e-commerce, supply chain, and analytics company, which closed its $8 million series A in January, is using the funds to up the ante on its growth plans.
"This round of funding allows us to significantly accelerate our geographic expansion across North America as well as globally, further build out our technology platform, and expand our reach from the land drilling market to the offshore, midstream and downstream markets," says Tim Neal, CEO of GoExpedi, in a news release.
"Since announcing our Series A round of financing in January 2019, we have signed several major customers and are expanding to meet their needs across the globe. This also positions us to take on other significant customers as we build out and deliver our unique capabilities as well as a value proposition that is revolutionizing the industry."
The company has over 200,000 parts and supplies on its e-commerce platform for oil and gas companies to have easy access to along with price transparency and supplier choice.
"It is clear that GoExpedi is onto something very unique," says Garth A.L. Timoll, Sr., managing director at Top Tier Capital Partners, in the release. "In our conversations with GoExpedi's customers, they made clear that the significant cost savings, combined with the platform's capability to provide spend transparency, order accuracy and speed, all customized to their workflow processes are providing major benefits to their businesses."
GoExpedi's clients, according to the release, includes over 20 companies with two if the top five drilling contractors in the United States. The platform operates with Amazon-like transparency, optimizing technology to provide tracking and timely delivery.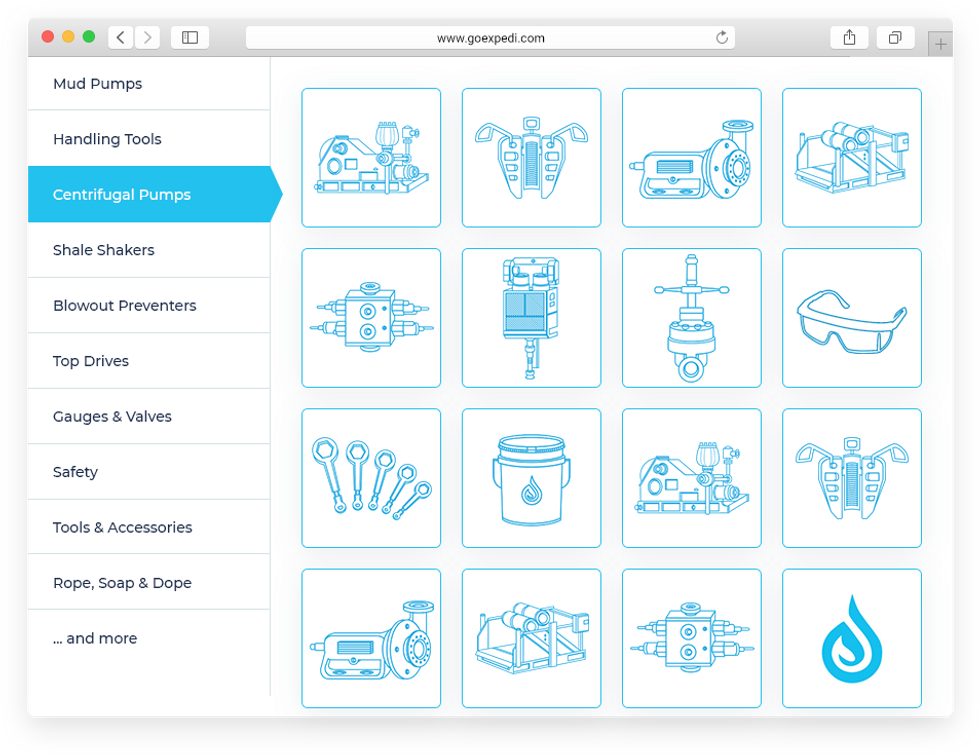 Photo via goexpedi.com