HOUSTON INNOVATORS PODCAST EPISODE 159
Houston founder grows B2B SaaS platform that's supporting the neurodiverse workforce
Nov 9, 2022, 8:19 am
Betsy Furler, co-founder and CEO of For All Abilities, joins this week's Houston Innovators Podcast. Photo courtesy of For All Abilities
Much of the workforce — and humanity in general – is neurodiverse, and the business world doesn't factor in cognitive differences into the workplace like it should in order to support employees of all learning abilities.
Betsy Furler wanted to change that. As the founder and CEO of Houston-based For All Abilities, she wanted to provide a tech platform to enhance the relationships between individuals with cognitive differences and their employers.
"We're an organization that helps employers get the best out of all their employees — make them more productive and efficient in the workplace — and help with ADA accommodations issues," Furler says on this week's episode of the Houston Innovators Podcast. "I'm a speech pathology by training, and I've worked with all abilities of all ages and settings over many years."
The platform begins with an employee self-assessment. Furler says on the show that employers believe that around 1 percent of their employees are not neurotypical, but, per the reports from For All Abilities, up to 50 percent of employees are reporting as neurodiverse.
After its initial assessment, For All Abilities, which operates as a subscription software model for businesses, provides employees with curated low or no-cost apps and efficiency tools. While her work is mission-driven, Furler says on the show she was very intentional on starting her organization as a for-profit tech startup.
"It really makes sense from a business perspective to support your employees this way," she says.
The company launched its prototype in December of 2019 and its beta in 2020. Furler says she had to pivot to do consulting work amid the pandemic while finalizing out the second version of her platform. She onboarded her first customer in January of 2021 and has only scaled from there.
Now, the company is looking for more mid-sized companies as customers, as well as universities. Furler launched a collegiate version of the For All Abilities platform based off an opportunity that came about in Austin.
Along with the new product launch, Furler also announced a new co-founder and COO. Montie Krumnow, a Houston-based investor who recently retired from the energy industry, will help further grow the platform as it heads toward a funding round in early next year.
Furler shares more about the work she's doing with For All Abilities on the podcast. Listen to the interview below — or wherever you stream your podcasts — and subscribe for weekly episodes.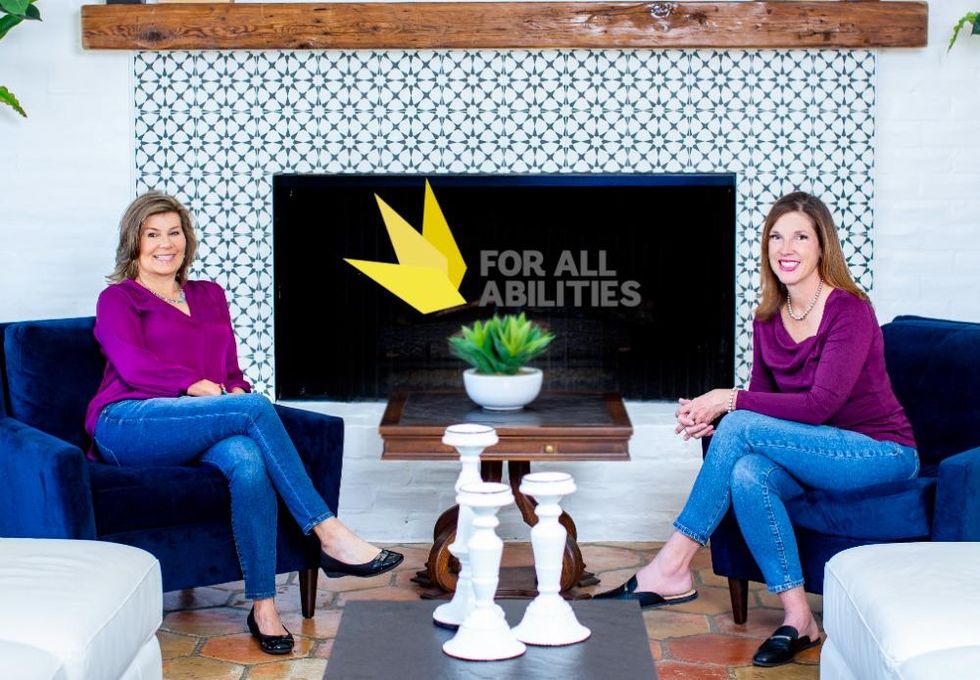 Montie Krumnow (left) recently joined Betsy Furler as co-founder and COO of For All Abilities. Photo courtesy of For All Abilities