Houston-area student creates new app to help businesses operate safely during COVID-19
Aug 5, 2020, 11:00 am
Wayt is a new app that makes both sides of a shopping transaction smoother and social distancing compliant. Photo courtesy of Wayt
A 17-year-old high school student from the Houston area stepped up to help his local community, as the coronavirus continues to keep many customers from shopping the way they used to.
The Wayt app, created during the stay-at-home order in March, presents itself as an efficient and easy-to-use platform to streamline shopping during the times of the coronavirus. The app provides businesses and their customers with a platform to communicate making curbside pickup, booking appointments, and joining a virtual line a breeze.
"The platform provides a new set of tools for both the customers and the employees of businesses," says Ethan Saadia, app developer and Wayt creator. "With the use of this app, businesses can streamline the process and remove the hassle of shopping for customers."
The app offers a new way to open businesses by using technology that can manage capacity and keep them connected as many businesses move to curbside pickup. The platform allows customers to receive notifications about their order and tap a button to tell the business they're here, removing the hassle of calling customers to tell them their order is ready.
Wayt provides businesses with the customer name and car information, it even lets them know if the customer wants the order delivered directly to their trunk or other areas of their vehicle. This instant notification system keeps businesses and clients safe allowing them to practice strict social distancing to prevent the spread of COVID-19.
"The use of this app will be able to remove a lot of the anxiousness that we have currently," says Saadia. "It will allow for a more convenient shopping experience as we continue to deal with the effects of the coronavirus pandemic in all of our lives."
The platform also allows businesses to offer shopping appointments to abide with reduced capacity mandates, letting customers pick when they can come in within the constraints customized by the business. The app also makes standing in line while keeping social distancing recommendations easy by having customers tap a button on the app to get in line.
According to Saadia, a lot of these changes — like curbside pickup and virtual lines — are here to stay.
"From my perspective and experiences from my friends and family," says Saadia. "Curbside pickup and virtual lines are definitely here to stay because even before the pandemic, popular places used to have long lines and that presented many new challenges. The pandemic is just accelerating technological change that will make our lives easier."
Saadia, a serial innovator and app developer, started his first company in 2013 called PCs for Me where he sells DIY computer kits that help kids learn computer science. While he expects to continue that venture and Wayt, Saadia says he's conscious that things can change unexpectedly as he enters his senior year.
"I know we live under a very uncertain time and I don't really know what's going to happen with school a month from now or a year from now," says Saadia. "My plan is to keep taking it day by day working on Wayt to improve the user experience and work on other apps that I have on the pipeline."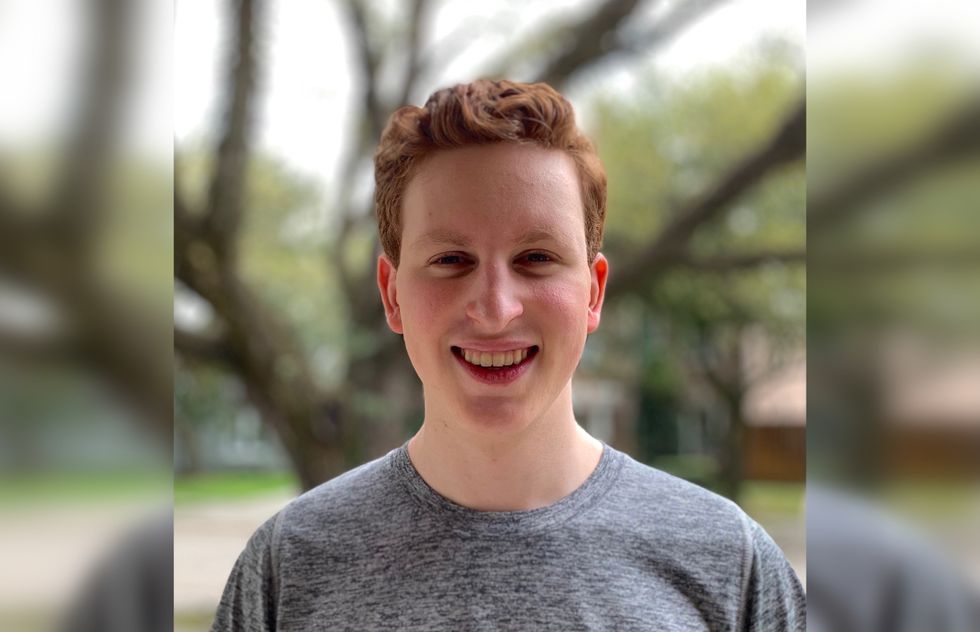 Ethan Saadia, a 17-year-old high school student, created an app to improve the user experience of shopping during a pandemic.