Growing Houston blockchain company expands C-suite
Apr 14, 2020, 8:04 am
Houston-based Data Gumbo has a new C-level exec to lead its growing sales team. Courtesy of Data Gumbo
After expanding into the Asian market last month, a Houston blockchain startup has grown its C-suite with the addition of a chief commercial officer to lead its sales team.
Data Gumbo Corp. has brought Bill Arend onto its team. Arend brings over 20 years of experience in software sales from the likes of Workday, Oracle. and Microsoft. The new hire comes at a time when Data Gumbo continues to expand, and, in March, the company brought on Indonesia-based client, Air Drilling Associates Indonesia-based client, Air Drilling Associates, a drilling and project management service provider.
"The opportunity abounds for Data Gumbo to help industry leaders to streamline current processes, eliminate errors, reduce contract leakage and save on costs," says Andrew Bruce, CEO of Data Gumbo, in a news release.
"Arend has the proven track record to support our mission in helping industrial players realize greater efficiencies and the leadership skills to scale our growing team as we continue to garner commercial momentum."
Data Gumbo's GumboNet is a robust blockchain network that provides automated contract execution for industrial clients. Beginning in the energy industry, Data Gumbo has since expanded into water management and construction.
"I am excited to join the Data Gumbo team to serve the market," Arrend says in the release. "There is a huge opportunity to provide industrial global enterprises a solution that drives down operating expenses by automating smart contracts."
Since its inception in 2016, the company has raised over $9.3 million in equity funding and grown its clientbase. The company, based out of The Cannon, operates as a blockchain-as-a-service model to improve efficiency for its industrial clients.
"In today's business climate, company's must look at their processes critically to find ways to improve productivity and cost efficiencies," Arend continues in the release. "Data Gumbo is well positioned to aid in that digital transformation for forward-looking companies."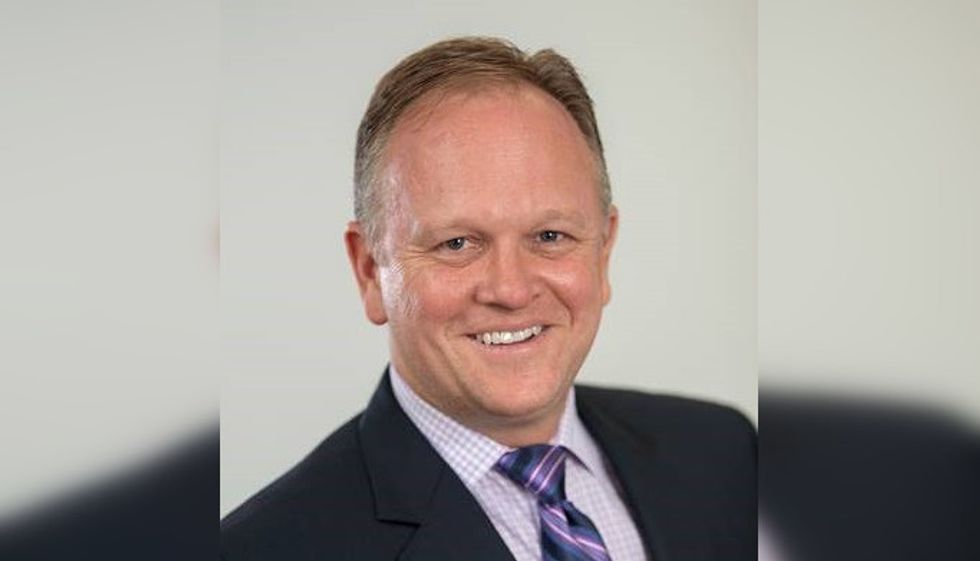 Bill Arend has been named Data Gumbo's chief commercial officer. Photo courtesy of Data Gumbo