Houston blockchain company taps into a new industry, hires new exec
Nov 14, 2019, 11:06 am
Data Gumbo has named the newest member of its executive team — and the newest industry it's looking to do business in. Photo courtesy of Data Gumbo
A Houston blockchain company that makes it easier and faster to process industry contracts, payment, and more has diversified its business again.
After expanding into the water services industry in August, Houston-based Data Gumbo Corp. has announced its next market: Construction. The startup, which works out of The Cannon Houston, has hired industry veteran Michael Matthews hired as industry principal to work directly on the company's efforts in the $9 trillion sector.
"Construction is one of the world's largest industries, but it has clearly fallen behind others in adopting technology and driving efficiency," says Andrew Bruce, CEO of Data Gumbo, in a news release. "Michael is a recognized leader in the industry and his vision and experience make him an excellent fit to scale Data Gumbo into the construction sector."
Matthews has over 30 years of experience in construction. He says in the release that some of the issues of current practices result in 30 to 40 percent of project costs to be hidden, and he wants to use the GumboNet platform to provide solutions.
"The construction industry lags far behind other industries in both productivity improvement and technology adoption, resulting in billions of lost value," Matthews says in a news release. "The way companies come together to execute projects remains essentially the same despite technology's improvement and we have to make fundamental, disruptive changes to deliver more value."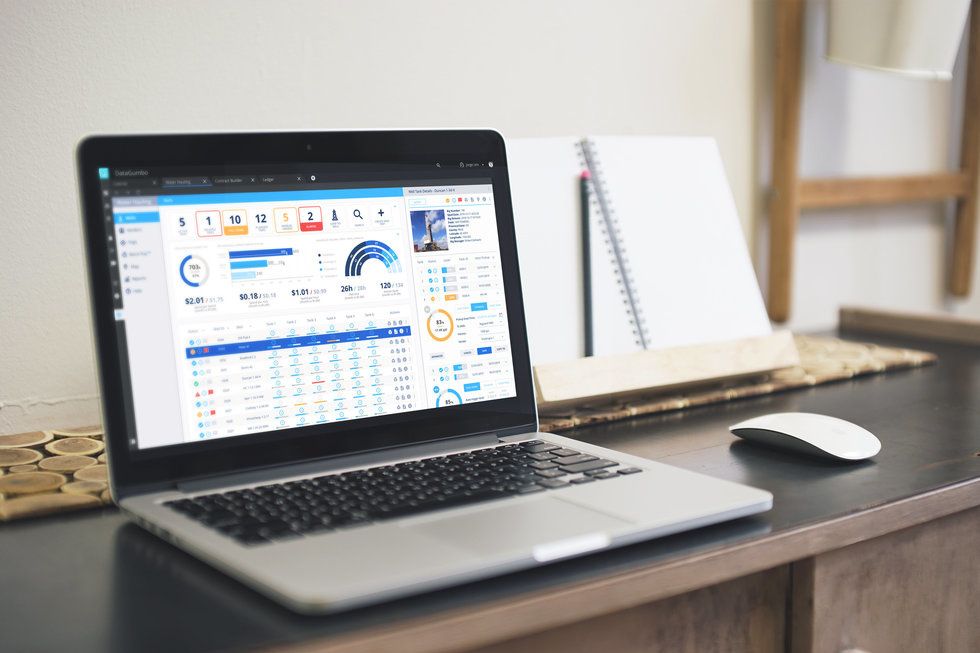 The growing blockchain-as-a-service company closed $6 million series A round earlier this year. Courtesy of Data Gumbo
Originally built for upstream drilling and completions within the oil and gas industry, Data Gumbo has grown its clientbase over the past few years. The company provides its blockchain-as-a-service services as a subscription for its clients.

Recently, the company was announced to be one of the two Houston-based companies in Plug and Play Tech Center's inaugural Houston cohort, and, earlier this year, the company was named among Crunchbase's top 50 hottest tech companiesCrunchbase's top 50 hottest tech companies. The growing company also hired another executive this summer —the company's new chief commercial officer is Sergio A. Tuberquia — following the closing of a $6 million series A round.