Exclusive: Houston biotech coworking spot expands with new wet lab space
Mar 24, 2022, 1:27 pm
Houston has some much-needed new lab space in the Texas Medical Center. Photo courtesy of CUBIO
While Houston has been recognized as an emerging hub for life sciences, access to lab space is a huge factor in that equation — and one where the city has room for improvement.
CUBIO Innovation Center, located in the heart of the Texas Medical Center, has witnessed that first hand. First opening as a larger coworking concept, CEO Wesley Okeke says it was the smaller lab space that was booked every day. CUBIO pivoted and redistributed their operations to offer more dry lab space to its tenants. Now, the organization is ready to reach the next stage by introducing a new wet lab that opens doors for biotech innovators who need specific infrastructure, equipment, and environment.
"We have all the necessary equipment for a fully functioning biotech lab," Okeke tells InnovationMap.
"For those working with cell culture, the dry lab provides almost no resources or infrastructure for you to build it out," he continues. "A wet lab brings in the necessary equipment and environment to be successful in developing pharmaceuticals, drug delivery devices, whatever you need in the biotech space."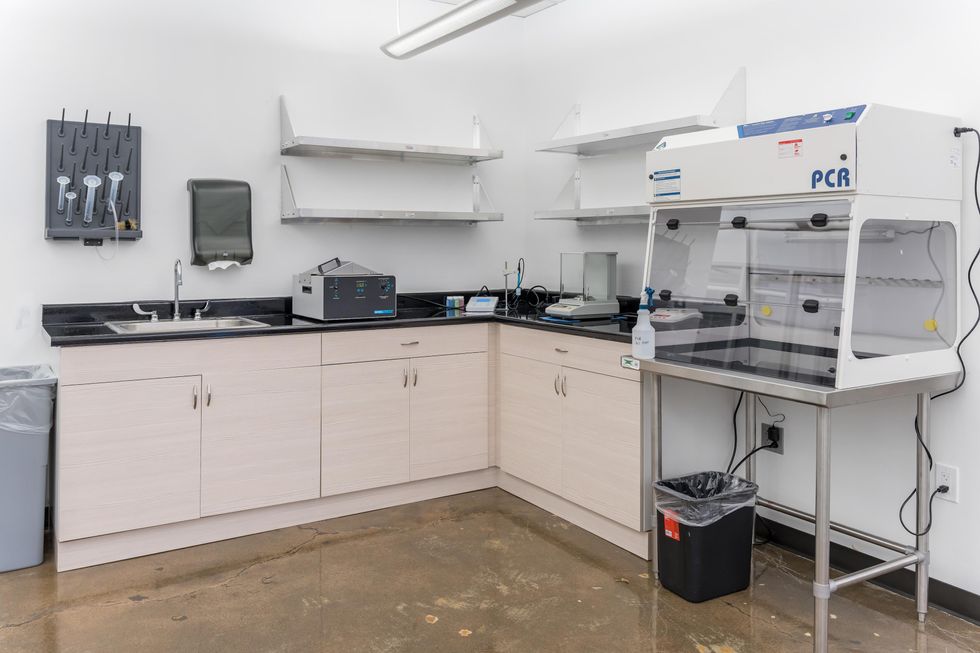 The new space can support 15 early stage biotech startups. Photo courtesy of CUBIO
Most of Houston's wet lab space is housed in academic or health care institutions. Getting into those labs can be competitive and complicated, especially when it comes to intellectual property. CUBIO wanted to offer an alternative for early stage biotech teams working on a tight budget and not looking for a long-term commitment.
"When it comes to finding wet lab space, it's almost nonexistent," Okeke says. "There are a very few out there, but there are very few considering the ecosystem of biotech research in Houston."
Okeke says CUBIO has seen interest from out-of-town startups looking for space — and not being able to find it without building it themselves.
"We have created what we call lab offices, which could be individual labs, but we have a main area with all our equipment," he says.
And the new space has room to grow. Right now, CUBIO can support 15 companies in its space. With potential to expand on its current sixth floor and to the fifth floor as well, that could grow to a capacity of 50 companies.
Monthly rent starts at $400 for a workbench and up to $950 for a private office and a workbench in the lab. All of CUBIO's memberships options include incubation support from the team and its network of mentors and experts.
"My personal dream and vision is to help these startups in Houston get what they need — get the resources they need and the support they need to launch," Okeke says.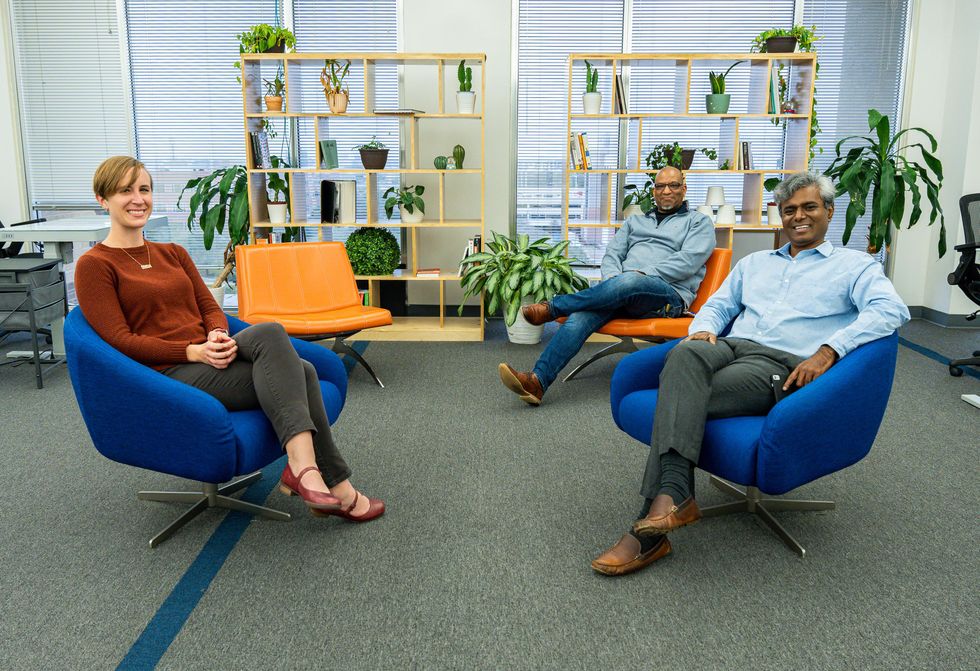 The CUBIO team offers incubation support for its tenant startups. Photo courtesy of CUBIO