Exclusive: Houston entrepreneurial hub launches 'future-proofed' online platform
Sep 8, 2020, 8:20 am
The Cannon launched Cannon Connect — an online platform that takes its community of entrepreneurs, investors, and more online — amid the pandemic and plans for growth. Photo courtesy of The Cannon
When the team at The Cannon — a Houston coworking company with three locations across town — was planning an online platform that would connect members across their properties in January, they didn't see a global pandemic enroute to upend how Houstonians work. It did, however, make the need for an online platform all the more relevant.
Now, Cannon Connect has launched to its members — and it comes equipped with virtual networking, job hunting, resources, and more. The whole goal of the platform is to democratize the programming, resources, and culture The Cannon has created.
"Our recognition was that we have a lot of value we can deliver," says Jon Lambert, CEO of The Cannon. "We want to provide the value that we have to entrepreneurs anywhere and everywhere — we don't want to preclude entrepreneurs, investors, advisers, and service providers from being part of what The Cannon is trying to build just because you're not close to one of our facilities."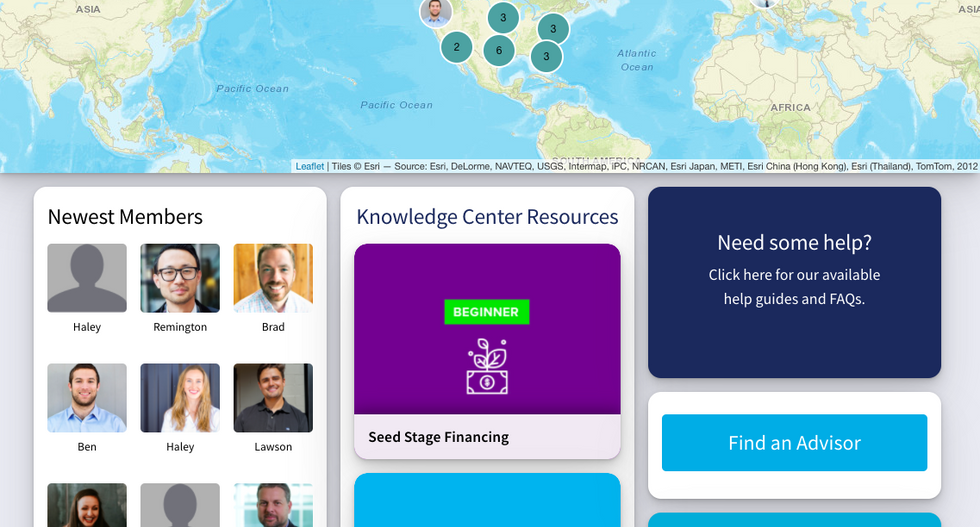 Cannon Connect acts as a virtual hub for networking, resources, and more. Photo courtesy of The Cannon
A pivot toward a virtual platform isn't a novel idea, Lambert admits, and other Houston organizations have rolled out their platforms — like Houston Exponential's HTX TechList and Sesh Coworking's Inner Circle. However, The Cannon's main goal is replicating the community it has in its locations and creating an online space for that.

"Having a portal is one thing — creating an environment and an experience where people want to spend their time is another," Lambert says, comparing Cannon Connect to social media platforms and how people use them regularly to stay connected to what's going on.
Another differentiating factor is The Cannon is planning to have its platform used by more than just the Houston ecosystem. Lambert says that over the past year, he's talked to around 30 cities from around the world who are interested in The Cannon's concept. The "future-proofed" virtual platform will enable connectivity and consistency as the company grows.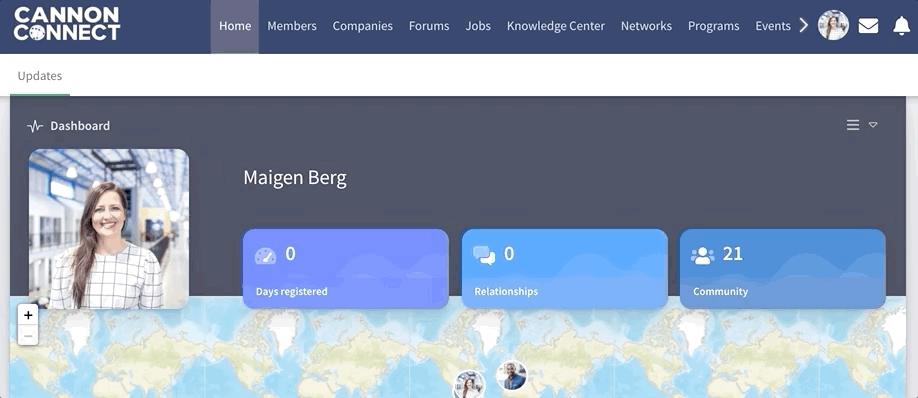 Current members have access to the portal, and new members can opt in for $30 a month. Image courtesy of The Cannon
"If we're really going to create and grow this community, there's not a building that's big enough for every entrepreneur out there, but certainly in a digital environment, we have the ability to pull those folks in," Lambert tells InnovationMap.

While the conversations on physical spaces in these cities has stalled, Lambert says entering into new markets with a digital-first plan has become the new priority.
The online community is made up of a forum section, jobs board, knowledge center, and more. In the future, The Cannon, which recently acquired Houston crowdfunding platform LetsLaunch, will add in a crowdfunding capability to the site. Live streaming events is another tool that's in the works.
Cannon Connect is available to all Cannon coworking members, and online-only registration is $30 a month or $300 a year. The Cannon team is also working on creating a student membership option, which should be available in the near future.
Learn more in The Cannon's promotional video below:

The Cannon is an Entrepreneurial Ecosystemwww.youtube.com