Houston construction staffing startup emerges from stealth with $1.5 pre-seed funding
Mar 23, 2021, 1:49 pm
Houston-based Buildforce is developing a technology to better connect contractors and the trade professionals they employ. Photo via Getty Images
A Houston startup has been quietly working on a tech solution for construction staffing and has now emerged from stealth mode to announce a recent funding round as well as an acquisition.
Launched in July of 2020, Buildforce is a construction staffing app that aims to more efficiently connect contractors to skilled workers in trades ranging from electrical, mechanical, and plumbing to flooring, concrete, painting, and more, according to a news release. The company raised a $1.5 million pre-seed round led by Houston-based Mercury Fund.
Co-founder and CEO Moody Heard, who previously served as senior investment analyst at Mercury, says the tech product — the Buildforce Contractor App — will have a big impact on Texas, which is experiencing growing construction volume across the state.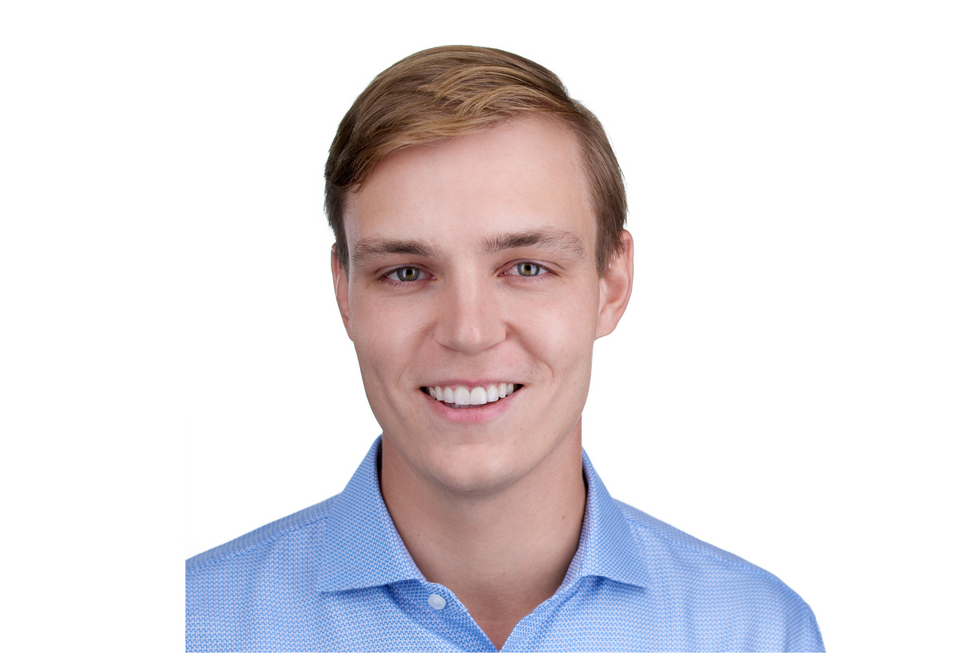 Moody Heard is the co-founder and CEO of Buildforce. Photo courtesy of Buildforce
"Our key insight is that providing a superior service to construction employers starts with providing a superior experience for tradesmen and women," Heard says in the release. "Talent is the greatest finite resource in construction in Texas. In order to deliver talent to our contractor partners, we've created a job placement experience that is simple, friendly, and transparent. That's something people in the construction trades aren't used to, and has helped us grow incredibly quickly over the past several months."

In addition to emerging from stealth and raising its first funds, Buildforce has announced the acquisition of a Houston-based construction staffing business, TRIO Talent.This deal allows Buildforce to tap into TRIO's high school pre-apprenticeship programs that's among the largest in the state.
Buildforce is currently working out of a 2,500-square-foot office in Greenway Plaza, and has plans to expand later this year in both Houston and Austin, per the release. The startup's team includes members who previously worked at digital labor marketplace companies like Uber and Favor.
"Buildforce really has two serious advantages," says Vu Brown, co-founder and COO, in the release. "The first is exclusive access to newly trained skilled trades talent across the state of Texas. The second is our team. We are a unique combination of digital labor marketplace and construction experts, with decades of combined learnings from the top industry players in those two categories."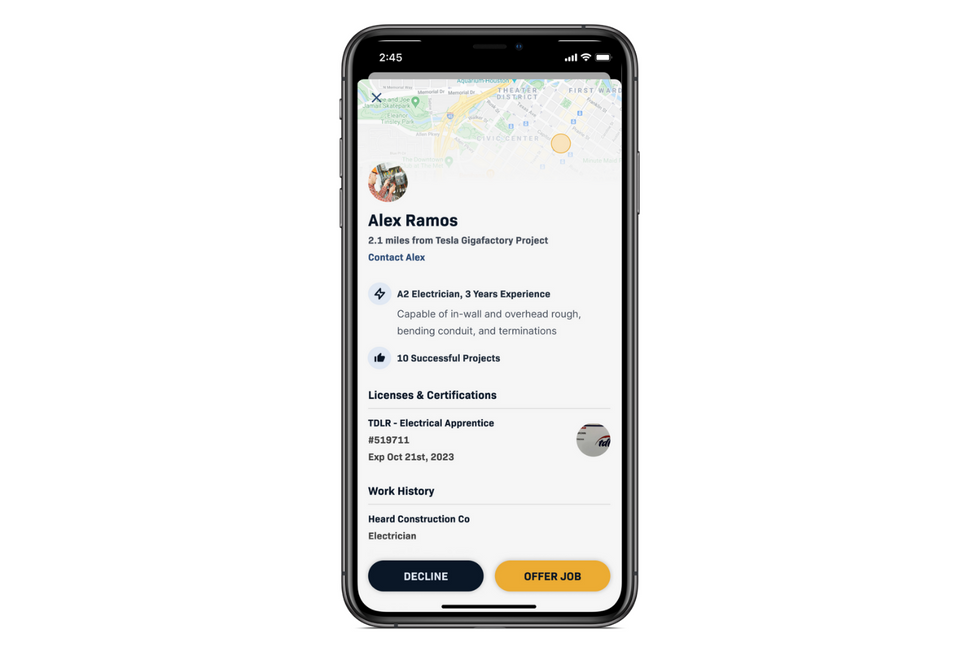 Buildforce is an app that can connect contractors with construction experts. Photo courtesy of Buildforce