Exclusive: Houston startup is creating a unique digital network to connect innovative communities
Sep 23, 2021, 2:18 pm
This Houston startup is creating a digital platform to create collisions and spark innovation. Image via villageinsights.com
About 10 years ago, Andrew Ramirez was working internally with a corporate team at a Fortune 500 company to build a digital platform that would connect employees to work collaboratively.
"What we really realized is that once you put a lot of people together with a common theme or mission, we started to see a lot of interesting ideas pop up organically," Ramirez tells InnovationMap. "They were creating these collisions without any geographical boundaries."
About a decade later, Ramirez and his former co-worker on the project Mike Francis, revisited the idea of creating this collaborative digital space — with today's technology — for the greater innovation community, and Village Insights was born. Ramirez leads the company as CEO and the new platform is expected to formally launch it's Open World platform next month.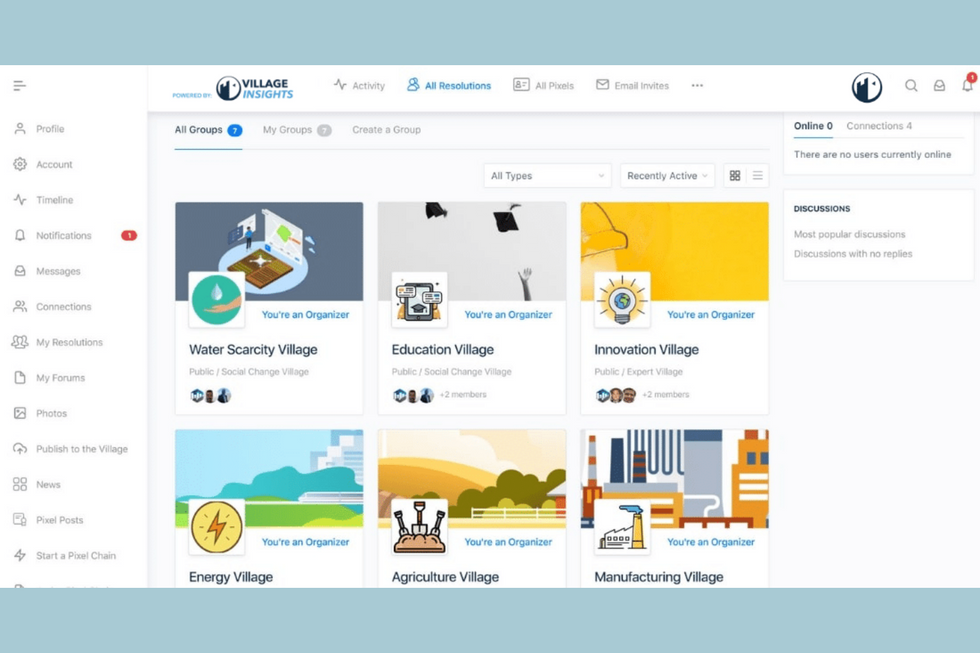 Village Insights allows users to join groups connected under a larger network. Image via villageinsights.com
Currently, Ramirez says Village Insights is targeting all the major players within innovation — startup development organizations, incubators, accelerators, academic partners, and more — to both house their internal networks but also connect them to the greater innovation landscape for idea sharing and problem solving collaboration on the web-based app.
"It's an organizational network — you can bring your community together," Ramirez says. "And on top of that, we have social and productivity features. Really what we're trying to do is create collisions. We feel that innovation and solving problems is best done with a group — the village concept."
When the COVID-19 pandemic hit, the need for Village Insights became even greater.
"The world has changed," Ramirez says. "I feel like people are trying to find the right balance of the physical but also the productivity gain from being able to do things digitally."
But Village Insights — which grew throughout the pandemic, hiring a team Ramirez hadn't even met — isn't just a pandemic solution, nor is Ramirez trying to replace in-person collisions.
"We want to be the digital mesh around the physical world," he says.
Sensing an opportunity amid the pandemic, Francis approached Halliburton Labs with his idea. Francis, founder and CEO of Nanotech was a member of the accelerator. Halliburton Labs and Village Insights collaborated to create a beta of the technology focused on clean energy innovation, called Constellation. The platform has been used by Halliburton's network and will be featured as a part of their Pitch Day event on Sept. 30.
"We learned a lot as a startup working with a corporate entity," Ramirez says. "We got to collaborate together and think about different ways to provide value for Constellation and the clean energy community. We learned that people are looking for a way to connect, and we're just now getting started on that journey."
Buoyed by the success with Constellation, Ramirez says Village Insights is in fundraising mode to support its growth. The company has plans for a $1 million seed round with a series A round to follow in the next eight to 12 months.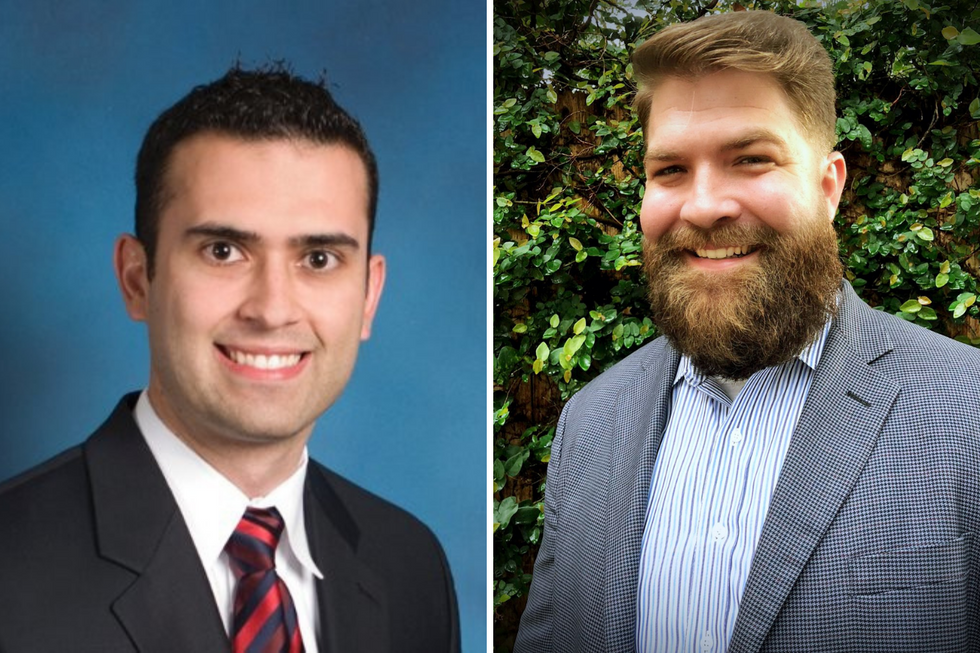 Andrew Ramirez and Mike Francis originally worked on a similar project 10 years ago. Photos courtesy