3 Houston innovators to know this week
Jan 10, 2022, 8:23 am
This week's roundup of Houston innovators includes Veronica Wu of First Bight Ventures, BJ Schaknowski of symplr, and Mikyoung Jun of the University of Houston. Courtesy photos
Editor's note: In this week's roundup of Houston innovators to know — the first of this new year — I'm introducing you to three local innovators across industries — from health care innovation to energy — recently making headlines in Houston innovation.
Veronica Wu, founder of First Bight Ventures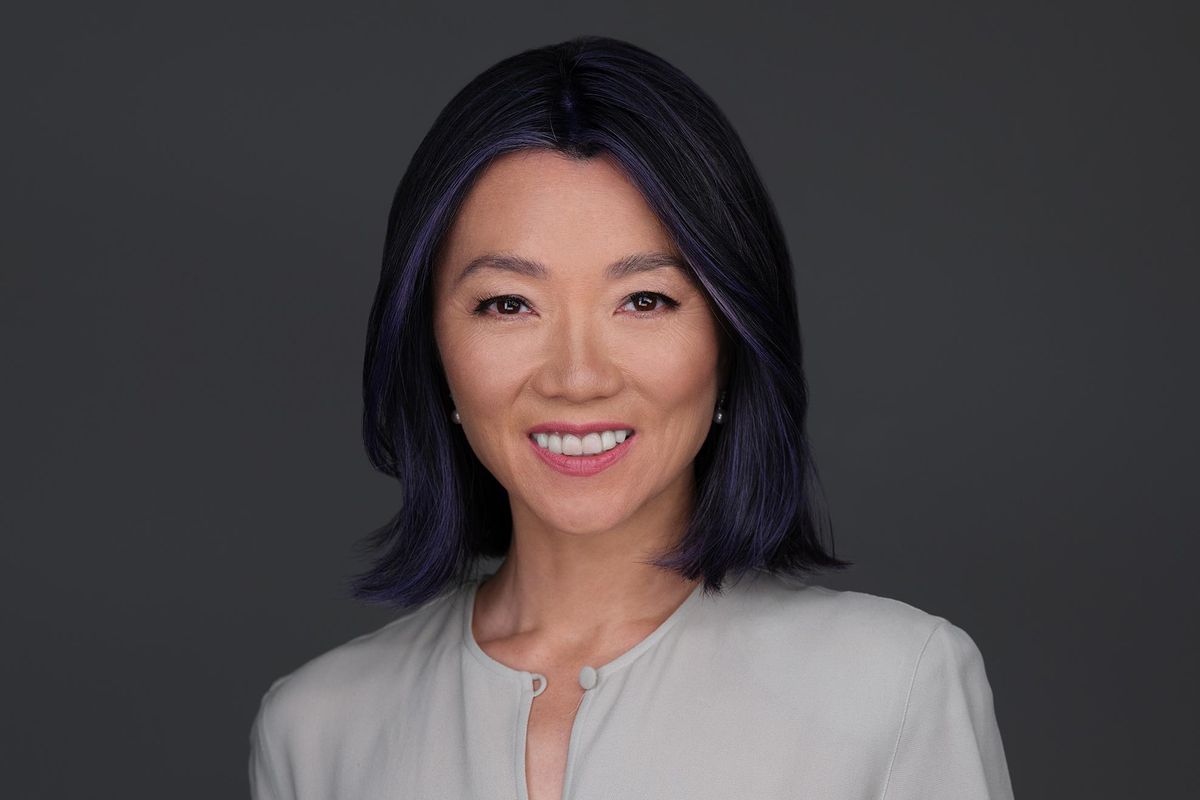 Veronica Wu, who moved to Houston from Silicon Valley last year, has launched a new venture capital firm to help accelerate synthetic biology startups. Photo courtesy of First Bight Ventures
Veronica Wu is a relative newcomer to Houston. She made the move from Silicon Valley to the Bayou City in the middle of 2021. Wu has announced the launch of First Bight Ventures, a new VC firm focused exclusively on early-stage synthetic biology startups, and based right here in Houston. She plans to leverage the local market to incubate these startups locally, according to the release.
"Houston is well positioned to become a major center for synthetic biology with its existing talent, industries, and capital," she says.
Wu has over 20 years of experience in managerial positions at tech companies like Apple, Tesla, and Motorola, and she served as a founding team member of McKinsey & Company's Greater China office's business technology practice. Click here to read more.
BJ Schaknowski, CEO of symplr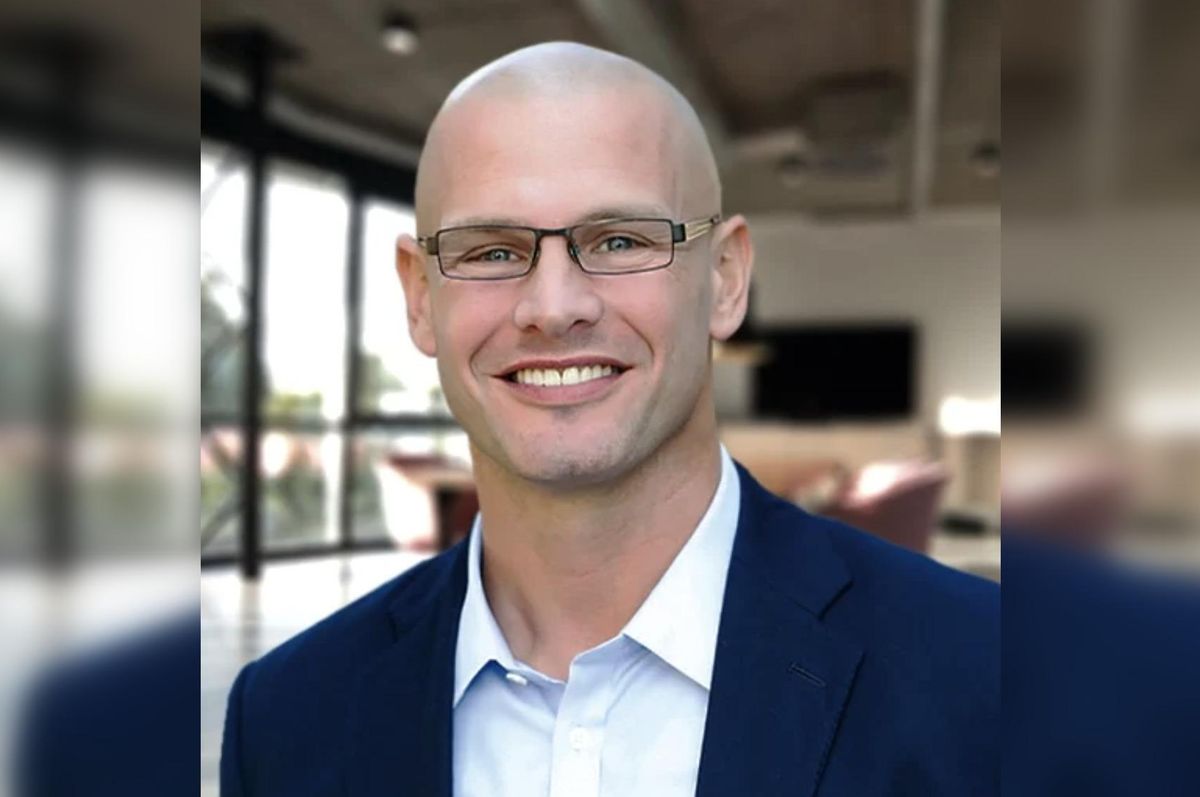 Houston-based symplr has made another strategic acquisition as it grows its software offerings to its health care clients. Image via symplr.com
Houston-based symplr, which provides software solutions for governance, risk management, and compliance and is backed by California-based Clearlake Capital Group L.P. and Massachusetts-based Charlesbank Capital Partners, announced last week that it will acquire Midas Health Analytics Solutions.
Symplr will acquire the Midas platform, which provides users with operations efficiency via data analytics, from New Jersey-based Conduent Incorporated (Nasdaq: CNDT). The deal, valued at $340 million, is expected to close in the first quarter of 2022.
"Midas Health Analytics Solutions brings actionable data and insights to help symplr's health system clients improve patient care and deliver better outcomes," says BJ Schaknowski, CEO of symplr, in a news release. "With integrated quality outcomes and machine learning-based advanced analytics, our combined compliance, quality and safety software portfolio can better predict patient specific risks, deliver population health insights, and proactively improve and support business intelligence performance further advancing symplr's mission of transforming healthcare operations."Click here to read more.
Mikyoung Jun, ConocoPhillips professor of data science at the UH College of Natural Science and Mathematics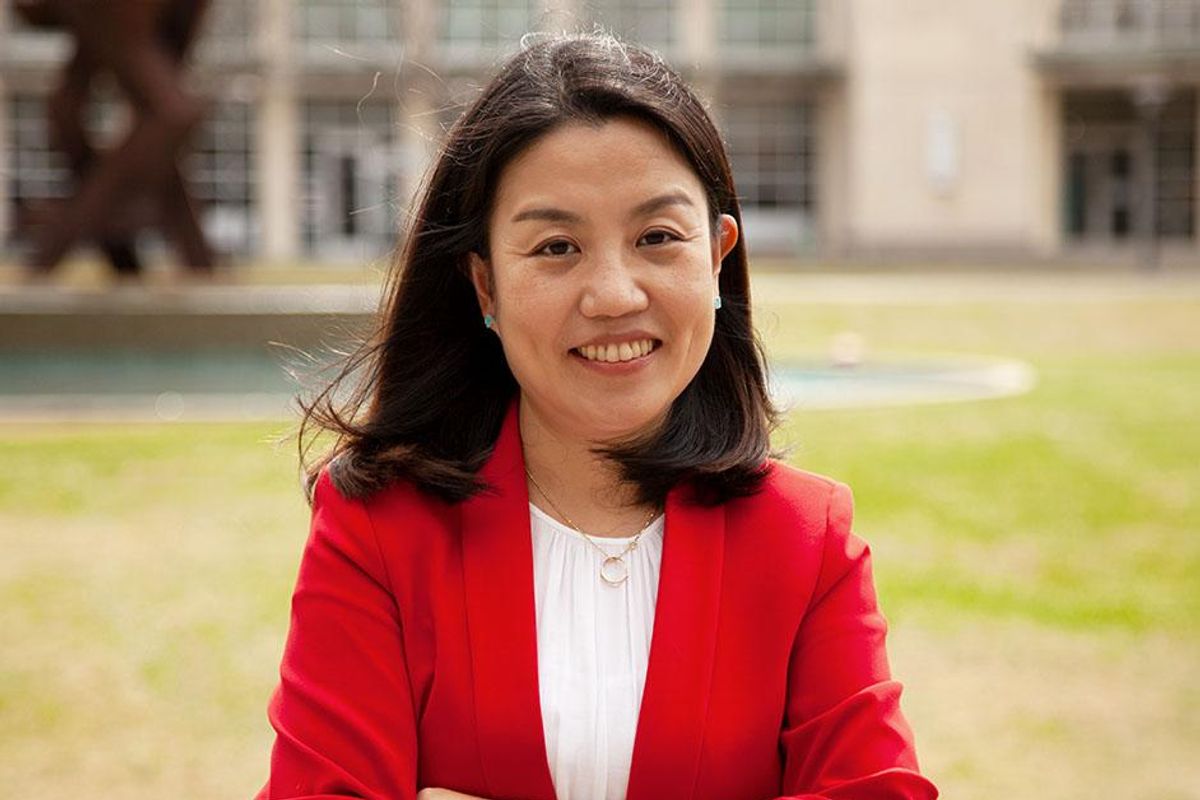 A new UH-led program will work with energy corporations to prepare the sector's future workforce. Photo via UH.edu
The Data Science for Energy Transition project, which is funded through 2024 by a $1.49 million grant from the National Science Foundation, includes participation from UH, the University of Houston-Downtown, the University of Houston-Victoria, the University of Houston-Clear Lake, and Sam Houston State University.
At the helm of the initiative is principal investigator Mikyoung Jun, ConocoPhillips professor of data science at the UH College of Natural Science and Mathematics.
"It's obvious that the Houston area is the capital for the energy field. We are supporting our local industries by presenting talented students from the five sponsoring universities and other Texas state universities with the essential skills to match the growing needs within those data science workforces," Jun says in the release. "We're planning all functions in a hybrid format so students located outside of Houston, too, can join in." Click here to read more.