UH introduces new innovation-focused programs
Mar 27, 2019, 11:45 am
In the fall semester of 2019, undergraduate students can choose to minor or major in a few new innovation programs.Photo courtesy of University of Houston
The University of Houston took a step forward in educating Houston's future innovators. The university has created two minor programs and a major focused on innovation.
Undergraduate students now have the option to major or minor in Technology Leadership and Innovation Management or minor in Applied Innovation. All three options begin in the fall semester of this year in the College of Technology. According to the college's dean, Anthony P. Ambler, the college is also interested in adding a master's and a PhD. program in Innovation Management or a post-graduate certificate program.
"We are about giving people the right tools to innovate," says Ambler in a release. "How do you get more people to the position where they are able to innovate?"
All of the programs are affiliated with two out-of-state institutions: the University of Maine's Foster Center for Innovation and Ohio-based Innovation Engineering.
UH previously offered Innovation Leadership classes, and one was taught by David Crawley. His class and the new programs focus on the tools students need to develop "to solve problems and develop meaningfully unique opportunities," Crawley says in the release.
"I always thought of creativity as something that comes upon you in the middle of the night, or in the shower," says Ahmad Mohamad, a senior majoring in mechanical engineering technology, who took Crawley's class last semester. "But there are techniques you can learn to help you come up with these creative solutions."

The Technology Leadership major replaces the Organization Leadership and Supervision degree, but students currently majoring in this program will be able to continue on with the new degree program, according to the release.
"Learning how to innovate — how to identify unmet needs, creatively develop solutions, and then bring them to reality – amplifies the workplace value of all other technical and business skills," says John Jeffers, director of geosciences at Southwestern Energy, in the release. "Whether innovating within an organization as an "intrapreneur", or stepping out to create something new, people who are familiar with the mindset and practice of innovation have an enormous advantage."
These programs aren't the only thing UH is doing to advance innovation in Houston. The university has recently revamped its Energy Research Park to be the Technology Bridge. The institution provides space and resources for early-stage, research-based startups. Read more about the UH Technology Bridge here.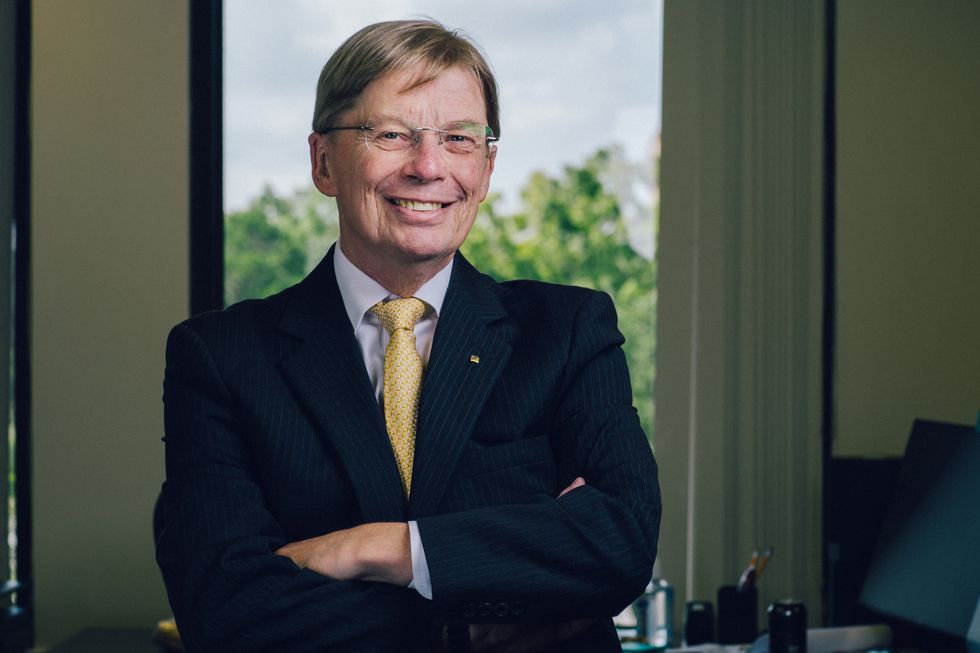 Courtesy of UHAnthony Ambler is the dean of the UH College of Technology.