Dec. 08, 2021 01:33PM EST
Dream Harvest picked up funding to open a 100,000-square-foot indoor farming facility in Houston. Photo courtesy of Dream Harvest
Houston-based Dream Harvest Farming Co., which specializes in sustainably growing produce, has landed a $50 million investment from Orion Energy Partners to open a 100,000-square-foot indoor farming facility in Houston. The facility will enable the company to dramatically ramp up its operations.
The new facility, which will be built in Southwest Houston, is scheduled for completion in January 2023. Dream Harvest's existing 7,500-square-foot facility in Southwest Houston supplies 45 Whole Foods stores in Texas, Oklahoma, Louisiana, and Arkansas, as well as Sweetgreen restaurants in Texas.
The company currently employs 25 people. With the addition of the 100,000-square-foot facility, Dream Harvest's headcount will rise to 65.
Dream Harvest relies on wind-powered, year-round indoor vertical farming to generate 400 times the yield of an outdoor farm while using 95 percent less water and no pesticides.
"Because the vast majority of America's produce is grown in California and has to be shipped over long distances, most of the country receives produce that is old, has a poor flavor profile, and a short shelf life — a major contributing factor to the more than 30 percent of fresh vegetables being discarded in the U.S. each year," Dream Harvest says in a December 7 news release.
Zain Shauk, co-founder and CEO of Dream Harvest, says his company's method for growing lettuce, baby greens, kale, mustards, herbs, collards, and cabbage helps cut down on food waste.
"Demand for our produce has far outpaced supply, an encouraging validation of our approach as well as positive news for our planet, which is facing the rising problem of food and resource waste," Shauk says. "While we have the yields today to support our business, we are pleased to partner with Orion on this financing, which will enable us to greatly expand our production and increase access to our produce for many more consumers."
Dream Harvest expects to expand distribution to more than 250 retail locations in 2022.
"Orion's focus on sustainable infrastructure and deep experience in building large industrial facilities will be complementary to Dream Harvest's impressive track record of being a reliable supplier to high-caliber customers by achieving consistent yields, food safety, and operational efficiencies … ," says Nazar Massouh, co-managing partner and CEO of Orion Energy Partners, which has offices in Houston and New York City.
Other companies in the Orion Energy Partners portfolio include Houston-based Caliche Development Partners, Tomball-based Python Holdings, The Woodlands-based Evolution Well Services, Houston-based Produced Water Transfer, and Houston-based Tiger Rentals.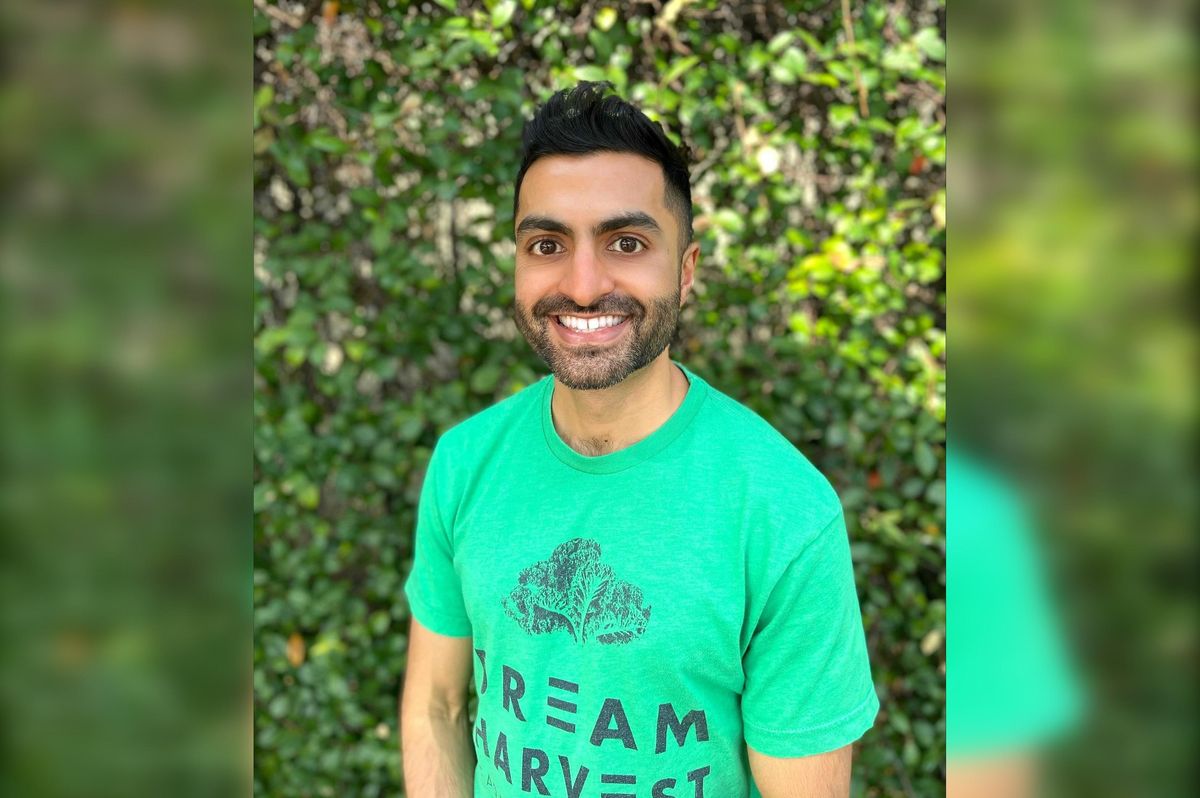 Zain Shauk is the co-founder and CEO of Dream Harvest. Photo courtesy of Dream Harvest