HOUSTON INNOVATORS PODCAST EPISODE 46
Aug. 26, 2020 08:11AM EST
Sandy Guitar — along with other Houston female venture capitalists — are gathering virtually to promote networking and friendship amid the pandemic. Photo courtesy of Sandy Guitar
When Sandy Guitar saw that Austin had a group of women in venture capital group that promoted collaboration and networking, she knew Houston had to have one too.
Guitar, who is the managing director of the HX Venture Fund, connected with the Austin group, picked their brains and asked for advice on starting a local iteration, and recruited a few fellow female VC experts in town — and the rest is history.
"There's a part of us as women that understands necessarily that work and life combine," Guitar says on this week's episode of the Houston Innovators Podcast. "Our lives as women don't allow us to segment our lives. The truth is those parts of our lives come together. The more we can do that, the more we can build networks that help us achieve everything we want both professionally and personally."
Now, over a year later, the Women Investing in VC in Houston group has grown to over 30 members — so much that their virtual visits are broken into smaller groups. The group boasts diversity and has representatives across types of funds. To join, women must simply live in Houston and be a venture capital investor. Other than that, the group is unstructured and casual, which fosters an environment where members are allowed to ask a stupid question or speak up on something personal, as Guitar says.
"When you have no dues and very little formality, no structure, no pressure to attend — it's in that setting that you actually build trust. Organically, the friendships come together," she says. "That's what it's really about."
While the group had pre-pandemic beginnings, the model of mentorship and networking is more relevant now than ever. Men and women alike, Guitar says, are not able to silo work and life as we work from home and practice social distancing.
"COVID has made us vulnerable in an entirely new set of ways," she says. "We use our support groups — whatever they are — to help us."
Guitar discusses the group and how what the venture capital industry needs to do to evolve into a more welcoming space for women in the episode of the podcast. You can listen to the full interview below — or wherever you stream your podcasts — and subscribe for weekly episodes.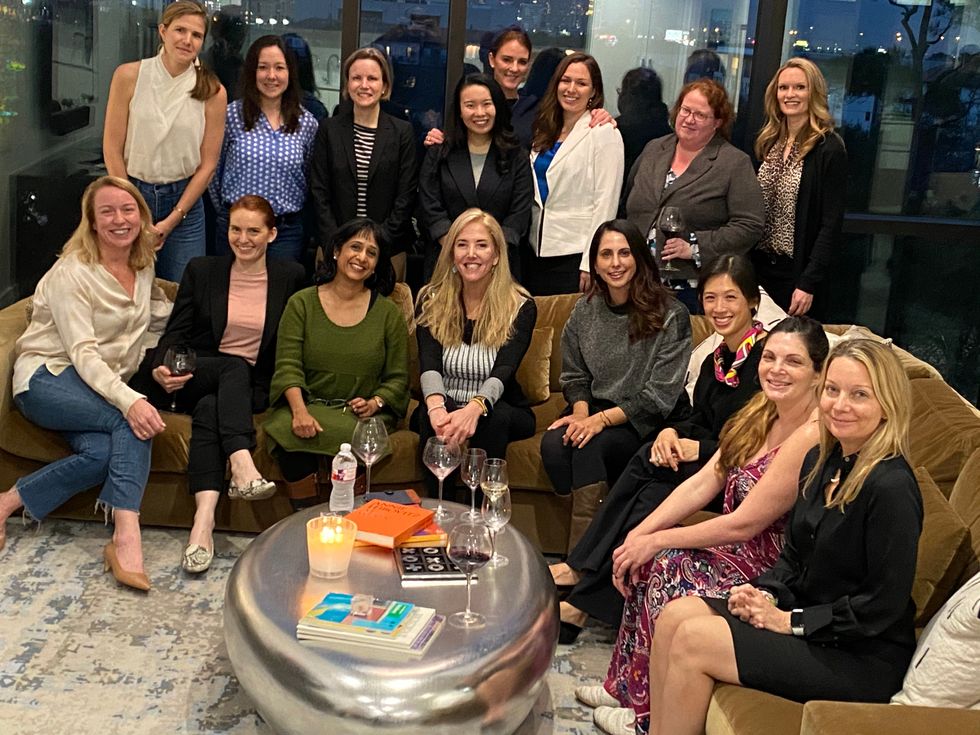 The Women Investing in VC in Houston group has pivoted to virtual events since the start of COVID-19. Photo courtesy of Sandy Guitar