Jan. 17, 2020 01:19PM EST
Breakthrough research on metastatic breast cancer, a new way to turn toxic pollutants into valuable chemicals, and an evolved brain tumor chip are three cancer-fighting treatments coming out of Houston. Getty Inages
Cancer remains to be one of the medical research community's huge focuses and challenges, and scientists in Houston are continuing to innovate new treatments and technologies to make an impact on cancer and its ripple effect.
Three research projects coming out of Houston institutions are providing solutions in the fight against cancer — from ways to monitor treatment to eliminating cancer-causing chemicals in the first place.
Baylor College of Medicine's breakthrough in breast cancer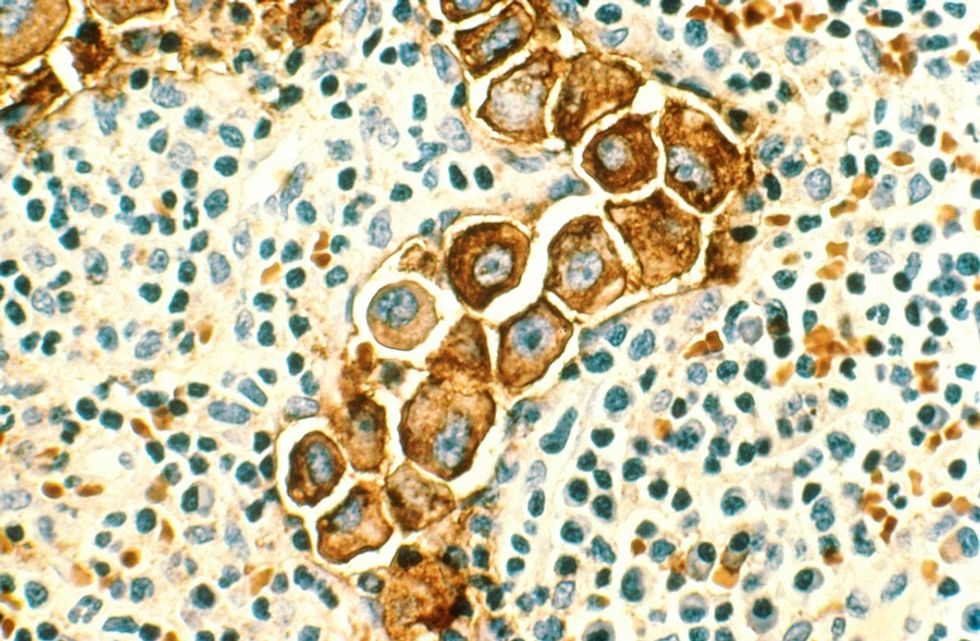 Photo via bcm.edu
Researchers at Baylor College of Medicine and Harvard Medical School have unveiled a mechanism explains how "endocrine-resistant breast cancer acquires metastatic behavior," according to a news release from BCM. This research can be game changing for introducing new therapeutic strategies.
The study was published in the Proceedings of the National Academy of Sciences and shows that hyperactive FOXA1 signaling — previously reported in endocrine-resistant metastatic breast cancer — can trigger genome-wide reprogramming that enhances resistance to treatment.
"Working with breast cancer cell lines in the laboratory, we discovered that FOXA1 reprograms endocrine therapy-resistant breast cancer cells by turning on certain genes that were turned off before and turning off other genes," says Dr. Xiaoyong Fu, assistant professor of molecular and cellular biology and part of the Lester and Sue Smith Breast Center at Baylor, in the release.
"The new gene expression program mimics an early embryonic developmental program that endow cancer cells with new capabilities, such as being able to migrate to other tissues and invade them aggressively, hallmarks of metastatic behavior."
Patients whose cancer is considered metastatic — even ones that initially responded to treatment — tend to relapse and die due to the cancer's resistance to treatment. This research will allow for new conversations around therapeutic treatment that could work to eliminate metastatic cancer.
University of Houston's evolved brain cancer chip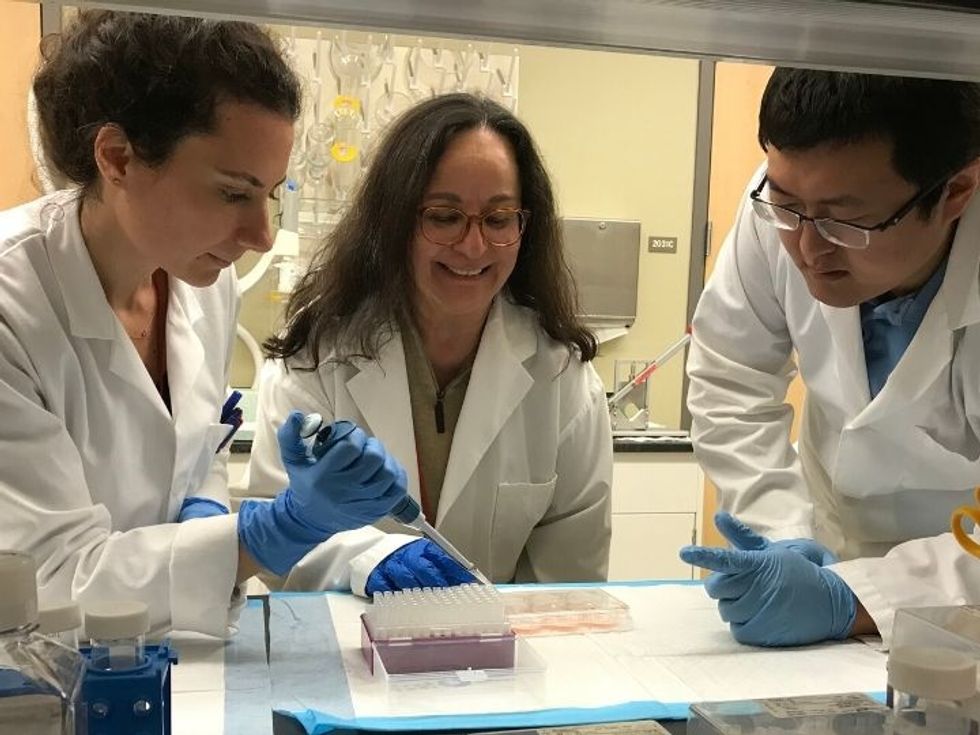 Photo via uh.edu
A biomedical research team at the University of Houston has made improvements on its microfluidic brain cancer chip. The Akay Lab's new chip "allows multiple-simultaneous drug administration, and a massive parallel testing of drug response for patients with glioblastoma," according to a UH news release. GBM is the most common malignant brain tumor and makes up half of all cases. Patients with GBM have a five-year survival rate of only 5.6 percent.

"The new chip generates tumor spheroids, or clusters, and provides large-scale assessments on the response of these GBM tumor cells to various concentrations and combinations of drugs. This platform could optimize the use of rare tumor samples derived from GBM patients to provide valuable insight on the tumor growth and responses to drug therapies," says Metin Akay, John S. Dunn Endowed Chair Professor of Biomedical Engineering and department chair, in the release.
Akay's team published a paper in the inaugural issue of the IEEE Engineering in Medicine & Biology Society's Open Journal of Engineering in Medicine and Biology. The report explains how the technology is able to quickly assess how well a cancer drug is improving its patients' health.
"When we can tell the doctor that the patient needs a combination of drugs and the exact proportion of each, this is precision medicine," Akay explains in the release.
Rice University's pollution transformation technology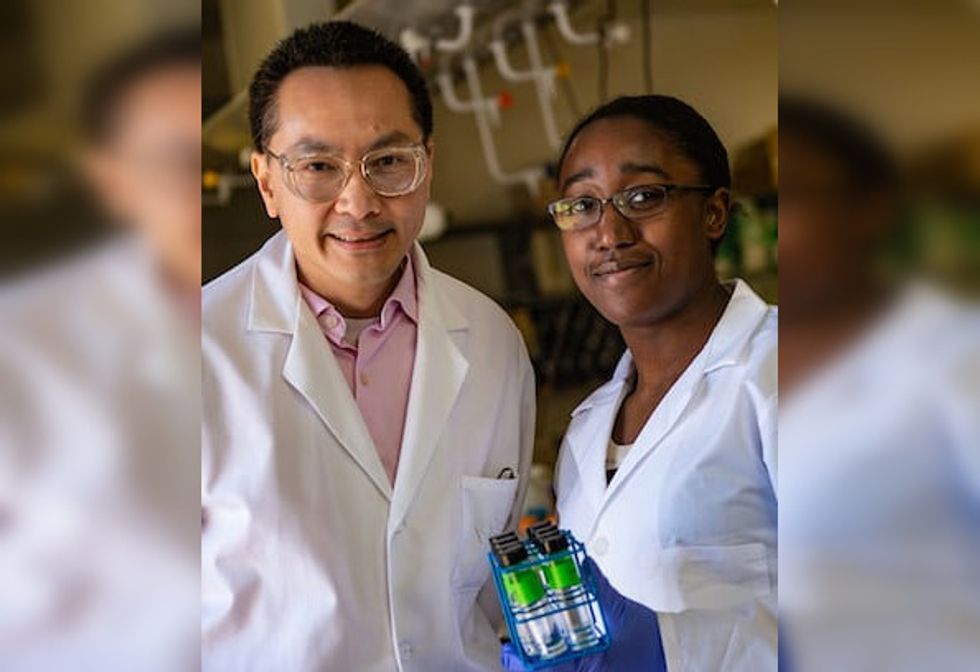 Photo via rice.edu
Rice University engineers have developed a way to get rid of cancer-causing pollutants in water and transform them into valuable chemicals. A team lead by Michael Wong and Thomas Senftle has created this new catalyst that turns nitrate into ammonia. The study was published in the journal ACS Catalysis.
"Agricultural fertilizer runoff is contaminating ground and surface water, which causes ecological effects such as algae blooms as well as significant adverse effects for humans, including cancer, hypertension and developmental issues in babies," says Wong, professor and chair of the Department of Chemical and Biomolecular Engineering in Rice's Brown School of Engineering, in a news release. "I've been very curious about nitrogen chemistry, especially if I can design materials that clean water of nitrogen compounds like nitrites and nitrates."
The ability to transform these chemicals into ammonia is crucial because ammonia-based fertilizers are used for global food supplies and the traditional method of creating ammonia is energy intensive. Not only does this process eliminate that energy usage, but it's ridding the contaminated water of toxic chemicals.
"I'm excited about removing nitrite, forming ammonia and hydrazine, as well as the chemistry that we figured out about how all this happens," Wong says in the release. "The most important takeaway is that we learned how to clean water in a simpler way and created chemicals that are more valuable than the waste stream."