Feb. 01, 2022 01:29PM EST
The Houston Exponential team has a new look to their branding and website. Photo via houstonexponential.org
The future of Houston Exponential is here. The organization rolled out its new branding today that was designed and created in partnership with a Houston agency.
HX tapped Houston-based NUU Group to ideate and design a new brand that fits the evolving organization's ambitious plans. HX is like a startup itself, the company explains in a statement, and is shifting to accomodate the needs of the ecosystem and community it's served since 2017.
"The challenge lies in evolving the HX brand to be more than a two-letter acronym, bringing it off the page and into culture," HX Executive Director Serafina Lalany tells InnovationMap. "We need to create a framework and strategy that allows HX to communicate effectively across audiences, platforms, and geographies."
The goal of the new branding is to clearly communicate HX's vision and value to both local entrepreneurs and the global innovation community.
"After a national search for a brand development partner that understood the impact we were seeking to drive not only for our startup community, but for the city of Houston we identified NUU Group," Lalany says. "NUU has been helping companies ideate, design and launch innovative solutions for almost a decade and is a champion for our city with groups across the country and around the globe."
NUU Group, founded by CEO Jez Babarczy in 2013, works with emerging and established companies to design branding that moves both business and culture forward.
"The theme for HX's new identity is anchored in the idea that the path of entrepreneurship is tough, but with the right support founders can succeed," says Garrett Herzik, head of projects at NUU. "HX exists to help make that path less opaque and easier to navigate, to build a robust community of support that backs up Houston's uncompromising founders."
HX's new website
features interactive graphics and video, as well as highlighting Houston founders on the homepage. The new tagline for the organization is "building the future backed by community," which resonates with HX's mission to represent the diversity of the city.
"We're helping to make the world of entrepreneurship more accessible, less opaque, and easier to navigate for founders," the website reads.
In a
recent interview with InnovationMap
, Lalany says a key focus of that accessibility is to venture capital opportunities, which is why HX will be scaling its VC Immersion days in partnership with Republic, an investment tech company.
The branding changes come just ahead of HX's Houston Tech Rodeo Roadshow, which begins later this month. The new design will be worked into a part of the week-long event and meetup programming, which is aimed at showcasing Houston innovation.
"We hope to see the new branding give current and future founders confidence in their entrepreneurial journey," Herzik says. "We hope to see HX's commitment to providing a robust community of support owned and adopted by the entirety of Houston. Transformation will move as fast as our community allows, which requires that we all adopt one vision of an innovative future. One that is possible for anyone."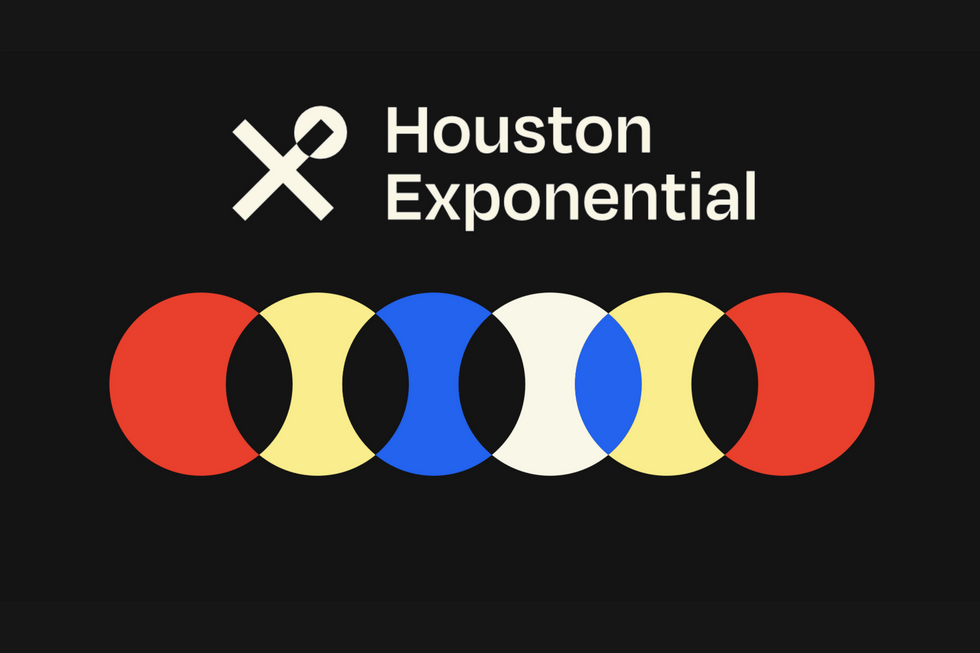 Houston Exponential's website has a whole new look to it. Graphic courtesy of HX