May. 28, 2020 08:00AM EST
gBETA has five Houston startups growing through its early-stage program virtually. Getty Images
Even amid a pandemic, a Houston startup accelerator focused on local, early-stage companies has announced its new cohort and is operating its program virtually.
International accelerator gener8tor announced last fall that its early-stage program, gBETA, was coming to Houston following a $1.25 million grant approved by Houston's Downtown Redevelopment Authority. gBETA, which named its local leader and opened applications in January, now has revealed the five companies that will participate in the free, no-equity accelerator.
"This cohort was selected from among a highly competitive pool of applicants, and I'm so pleased with how they have adapted to the impacts of COVID-19 on the program and their businesses," says Eleonore Cluzel, director of gBETA Houston, in a news release.
The program kicked off April 30 and the five companies will graduate at a virtual pitch event June 18. While completely virtual this time around, the plan was to co-locate the program with MassChallenge Texas in Amegy Bank's Downtown Launchpad. The program is expecting to continue with its second cohort later this year.
"We are committed to establishing Downtown as a nexus for innovation and a leader in urban entrepreneurship and we applaud the talent of the first cohort, especially under these unprecedented circumstances," says Jonathan Brinsden, Central Houston's board chair, in a news release. "We look forward to them joining MassChallenge in the Downtown Launchpad at Amegy at Main this coming summer."
The spring 2020 gBETA cohort includes: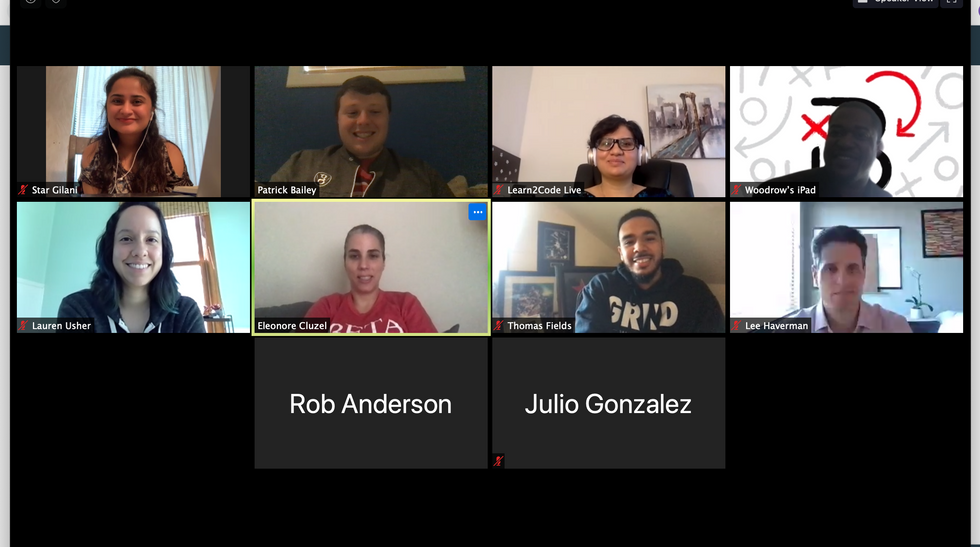 The cohort meets virtually via Zoom web meetings. Photo courtesy of gBETA Houston