Houston home tech startup emerges from stealth with $10M series A round
Jun 2, 2020, 8:31 am
A Houston startup has launched to keep an eye on your AC to predict and prevent outages and issues. Photo courtesy of SmartAC.com
It can get hot as Hades in Houston during the summer, and a new Houston startup is using machine learning and technology to ensure that users can count on their air conditioning units to stay up and running during the heat.
Houston-based SmartAC.com has emerged from stealth mode with $10 million in funding from a series A investment round. The company's technology focuses on maintaining air conditioning and heating (HVAC) health before a major service issue occurs.
"Over 70 million homes have central air in the U.S., making indoor comfort a regular way of life. People don't often think about their HVAC systems, taking it for granted, until the day the AC or heat goes out," says Josh Teekell, CEO and founder of SmartAC.com, in a news release. "These systems require regular upkeep, and when they aren't maintained, costs can get out of hand. SmartAC.com's offer is simple; we care about your AC so you don't have to."
The company's technology combines three hardware sensors — which users can install themselves — and machine learning software to analyze data to predict service issues. The comfort sensor monitors the temperature of the air coming out of the unit, the filter sensor tracks the lifespan of air filters by tracking pressure and airflow, and the water sensor protects against leaks and clogs.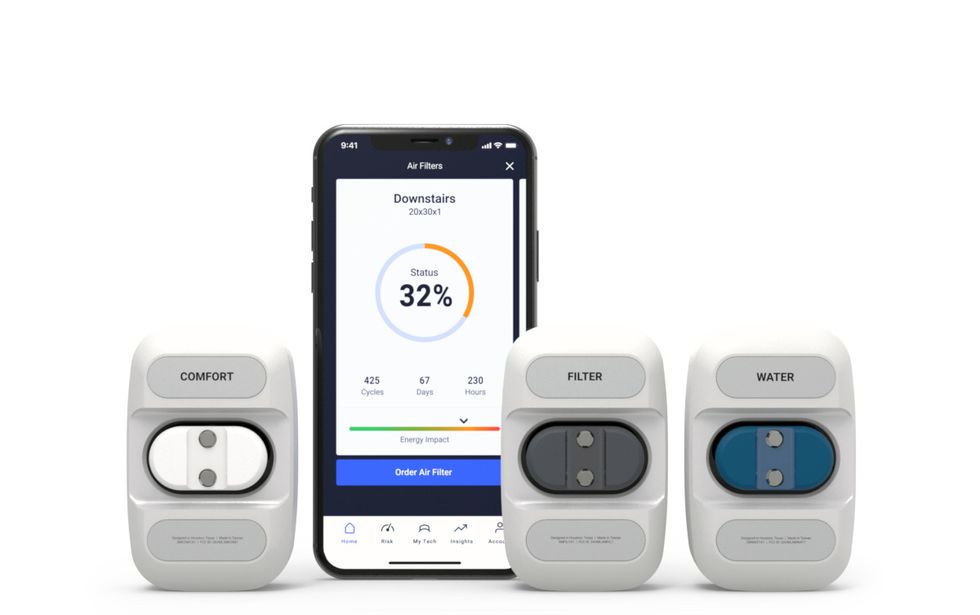 The three SmartAC.com sensors are magnetic and easy to install. Photo courtesy of SmartAC.com
All three sensors are linked by SmartAC.com Hub, which sends data from the sensors to the cloud and the SmartAC.com app to translate the data into recommendations to help users reduce costs and get ahead of issues.

"The average AC replacement cost is $7,500 — an expense that can be a huge burden on homeowners. Caring for these assets is inconvenient and oftentimes confusing, resulting in 80 percent of homeowners skipping the recommended maintenance on their AC systems," says Andrew Fuselier, SmartAC.com's COO, in a news release. "It's time to digitize the AC ownership experience to solve a decades old problem. SmartAC.com was formed in stealth mode with feedback from thousands of homeowners, so we're thrilled to finally show the world what we've built."
In addition to working directly with consumers, SmartAC.com has teamed up with HVAC service providers.
"SmartAC.com is a total game-changer," says David Lewis of Mission AC in a news release. "Our clients love the additional transparency and the technology allows us to improve our service speed and quality because, for the first time, we have real-time data on the systems we service."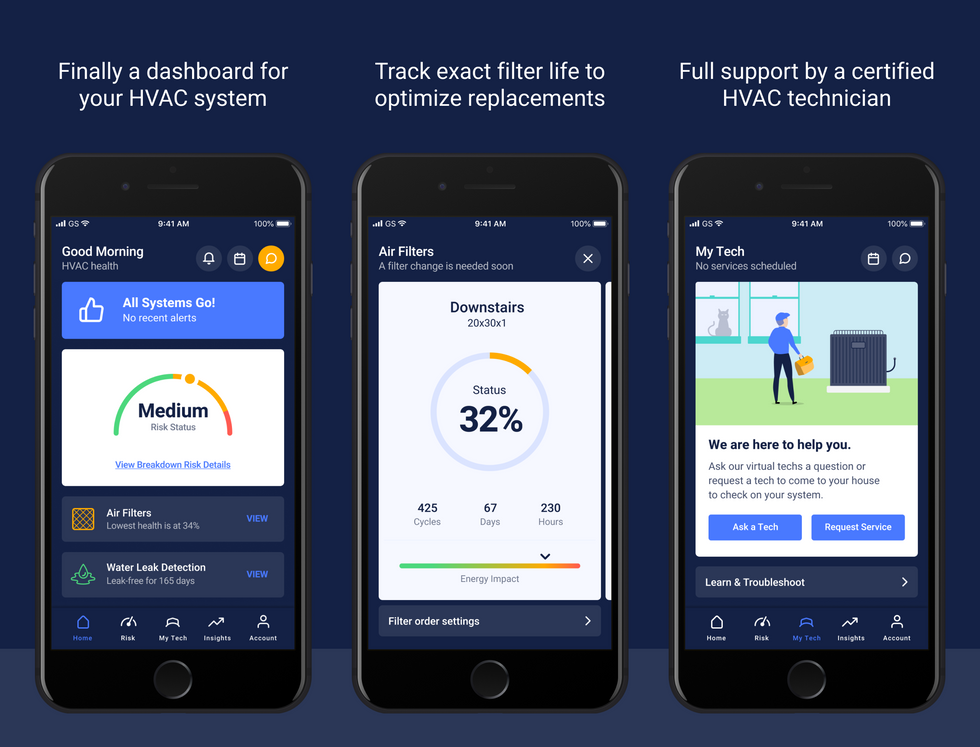 The data from the sensors is analyzed and sent to users via the smart phone app. Photo courtesy of SmartAC.com