Houston-based health tech startup is revolutionizing patient selection for clinical trials
Aug 5, 2022, 1:22 pm
Sieve Health is an AI cloud-based SaaS platform designed to automate and accelerate matching patients with clinical trials. Photo via Getty Images
On many occasions in her early career, Dr. Arti Bhosale, co-founder and CEO of Sieve Health, found herself frustrated with having to manually sift through thousands of digital files.
The documents, each containing the medical records of a patient seeking advanced treatment through a clinical trial, were always there to review — and there were always more to read.
Despite the tediousness of prescreening, which could take years, the idea of missing a patient and not giving them the opportunity to go through a potentially life-altering trial is what kept her going. The one she didn't read could have slipped through the cracks and potentially not given someone care they needed.
"Those stories have stayed with me," she says. "That's why we developed Sieve."
When standard health care is not an option, advances in medical treatment could be offered through clinical trials. But matching patients to those trials is one of the longest standing problems in the health care industry. Now with the use of new technology as of 2018, the solution to the bottleneck may be a new automated approach.
"Across the globe, more than 30 percent of clinical trials shut down as a result of not enrolling enough patients," says Bhosale. "The remaining 80 percent never end up reaching their target enrollment and are shut down by the FDA."
In 2020, Bhosale and her team developed Sieve Health, an AI cloud-based SaaS platform designed to automate and accelerate matching patients with clinical trials and increase access to clinical trials.
Sieve's main goal is to reduce the administrative burden involved in matching enrollments, which in turn will accelerate the trial execution. They provide the matching for physicians, study sponsors and research sites to enhance operations for faster enrollment of the trials.
The technology mimics but automates the traditional enrollment process — reading medical notes and reviewing in the same way a human would.
"I would have loved to use something like this when I was on the front lines," Bhosale says, who worked in clinical research for over 12 years. "Can you imagine going through 10,000 records manually? Some of the bigger hospitals have upwards of 100,000 records and you still have to manually review those charts to make sure that the patient is eligible for the trial. That process is called prescreening. It is painful."
Because physicians wear many hats and have many clinical efforts on their plates, research tends to fall to the bottom of the to-do list. Finding 10-20 patients can take the research team on average 15-20 months to find those people — five of which end up unenrolling, she says.
"We have designed the platform so that the magic can happen in the background, and it allows the physician and research team to get a jumpstart," she says." They don't have to worry about reviewing 10,000 records — they know what their efforts are going to be and will ensure that the entire database has been scanned."
With Sieve, the team was able to help some commercial pilot programs have a curated data pool for their trials – cutting the administrative burden and time spent searching to less than a week.
Sieve is in early-stage start up mode and the commercial platform has been rolled out. Currently, the team is conducting commercial projects with different research sites and hospitals.
"Our focus now is seeing how many providers we can connect into this," she says. "There's a bigger pool out there who want to participate in research but don't know where to start. That's where Sieve is stepping in and enabling them to do this — partnering with those and other groups in the ecosystem to bring trials to wherever the physicians and the patients are."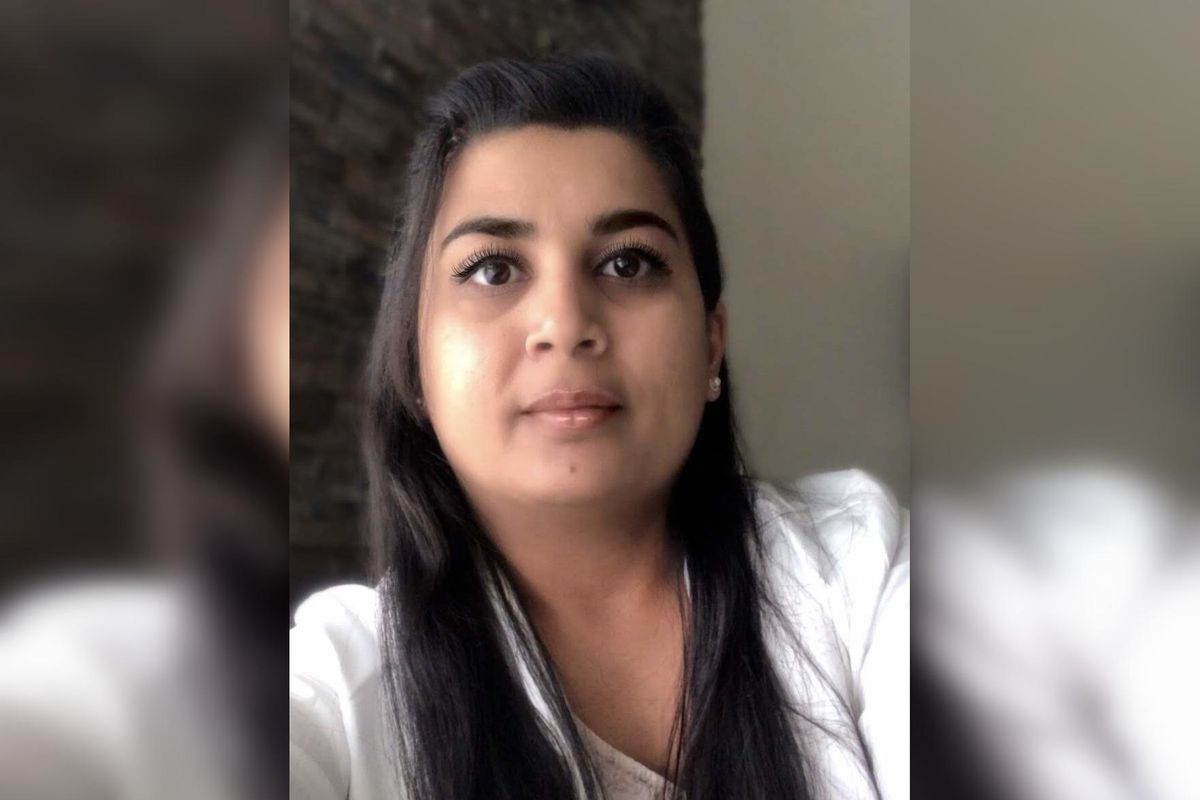 Arti Bhosale is the co-founder and CEO of Sieve Health. Photo courtesy of Sieve