Houston named an affordable tech city, startup hires CFO, and more local innovation news
Jul 13, 2021, 8:16 am
In the latest round up of Houston innovation news you may have missed, Houston has been deemed an affordable city for tech careers, HighRadius has a new product, and more. Photo via Getty Images
It's been a busy summer for the Houston innovation ecosystem, and for this reason, local startup and tech news may have fallen through some of the cracks.
In this roundup of short stories within Houston innovation, a software company has a new game-changing product, Houston was named an affordable city for a tech career, a health tech startup has a new C-suite leader, and more.

Houston ranks as affordable tech city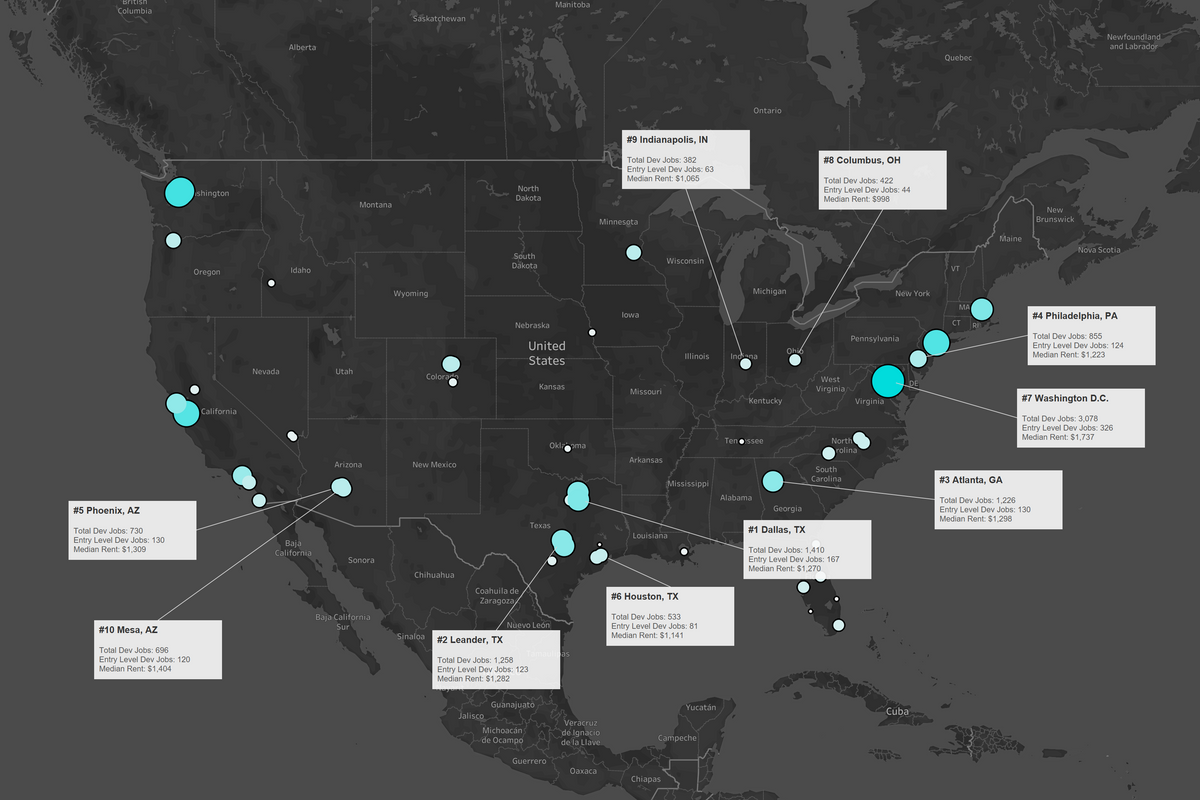 Houston is an affordable city to start off your career in tech, per this new report. Image courtesy of CodingDojo
While the coasts have some of the most booming tech hubs, Coding Dojo set off to identify the hubs with affordability for young professionals just starting off. The coding bootcamp started off by identifying the fastest growing cities in America using data from the Census, and factored in Apartment List's housing price data and the number of engineering jobs available in each city.
"The purpose of the report is to highlight cities that may be overlooked but have affordable living costs, plenty of open developer jobs in the vicinity and thus, are viable options to start or continue a career in tech," reads the report.
Houston ranks as No. 6 on the list, following Dallas at No. 1 and Austin suburb Leander as No. 2.
"With major campuses or headquarters in town for companies like FlightAware, Microsoft, Halliburton, and many others, you won't have a problem with Houston as your tech career destination," the report writes.
Houston data in the report:
Median Rent: $1,141
Entry-Level Developer Jobs: 81
Mid-Level Developer Jobs: 278
HighRadius announces new product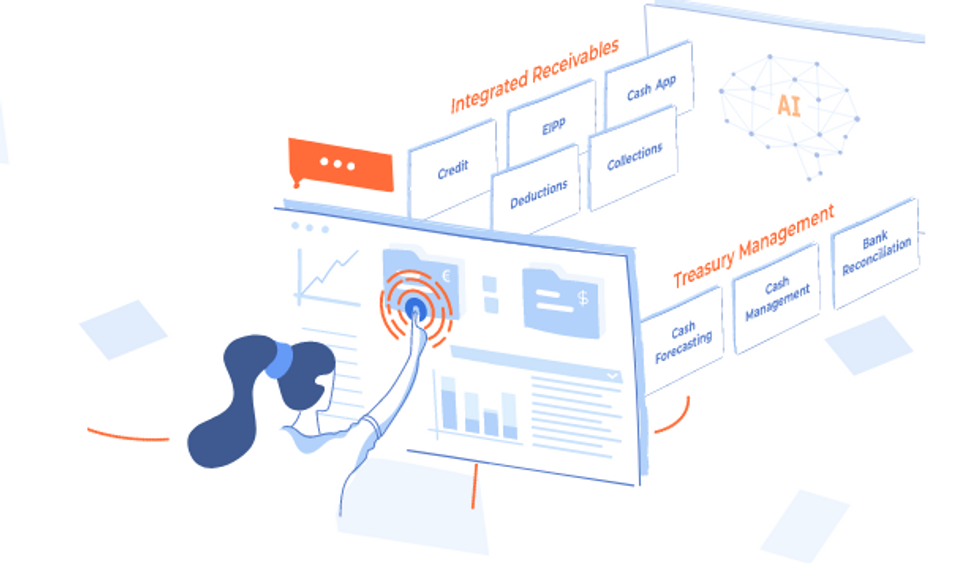 HighRadius has a new game-changing software update. Photo via highradius.com
Houston unicorn fintech SaaS company HighRadius has a new product that hit a milestone. The RadiusOne AR achieved "Built for NetSuite" status, according to a news release from the company.
"With RadiusOne AR, we can help NetSuite customers automate their AR processes, manage their operational costs, and increase efficiency," says Sayid Shabeer, chief product officer at HighRadius, in the release. "The RadiusOne AR SuiteApp will allow our joint customers to have stronger cash-flow using AI-based technology to automate their electronic invoicing, collections, cash reconciliation, and credit risk."
The product is aimed at streamlining invoicing and collections, cash reconciliation and credit risk services. The software is affordable and easy to deploy, potentially delivering value in as little as four weeks, per the release.
"Businesses continue to look for ways to bring automation and intelligence to their AR processes to better manage their working capital," says Guido Haarmans of Oracle NetSuite in the release. "This new SuiteApp extends our robust solution for receivables management and helps NetSuite customers further optimize their cash flow management."
Ignite Healthcare's pitch application deadline looms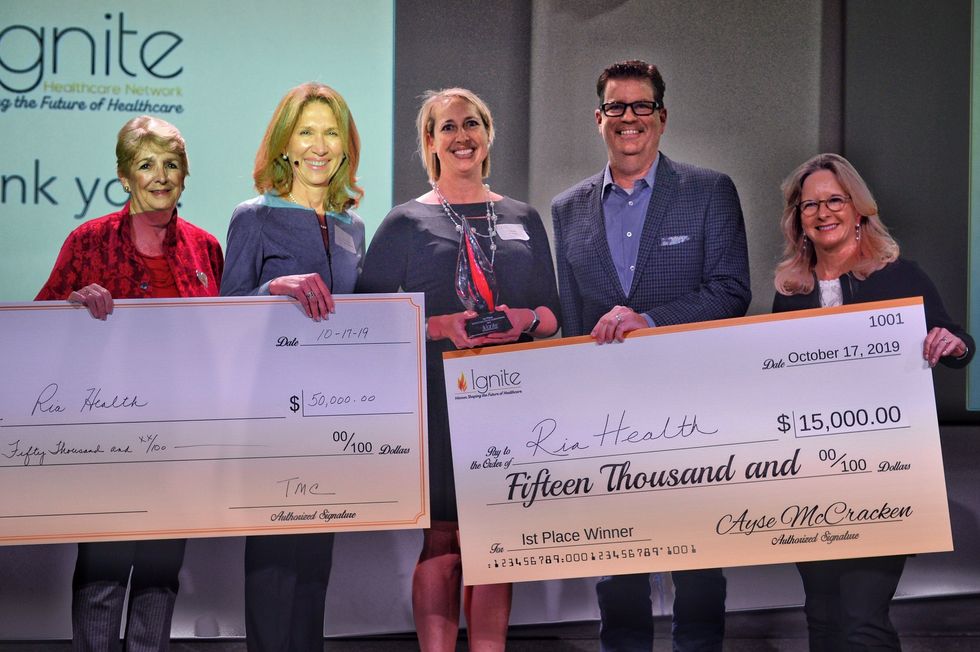 Now's the time to apply for Ignite's annual accelerator. Photo courtesy of Ignite
Ignite Healthcare Network has opened applications for its annual mini accelerator programs for women-led digital health and med tech companies. The deadline to apply online is July 19.
The program "provides women-led healthcare startups the unique opportunity to engage with potential customers and investors who will assess and advise on the strengths and weaknesses of their companies," according to the website.
Following the mentorship and acceleration, Ignite's Pitch Competition Event allows finalists a chance to compete for several hundred thousand dollars in cash and investment prizes from health care executives and investors. This year, the audience will include parties interested in social impact investing, in search of companies that have solutions to the needs of underserved populations, reads the website.
Pulmotect names new CFO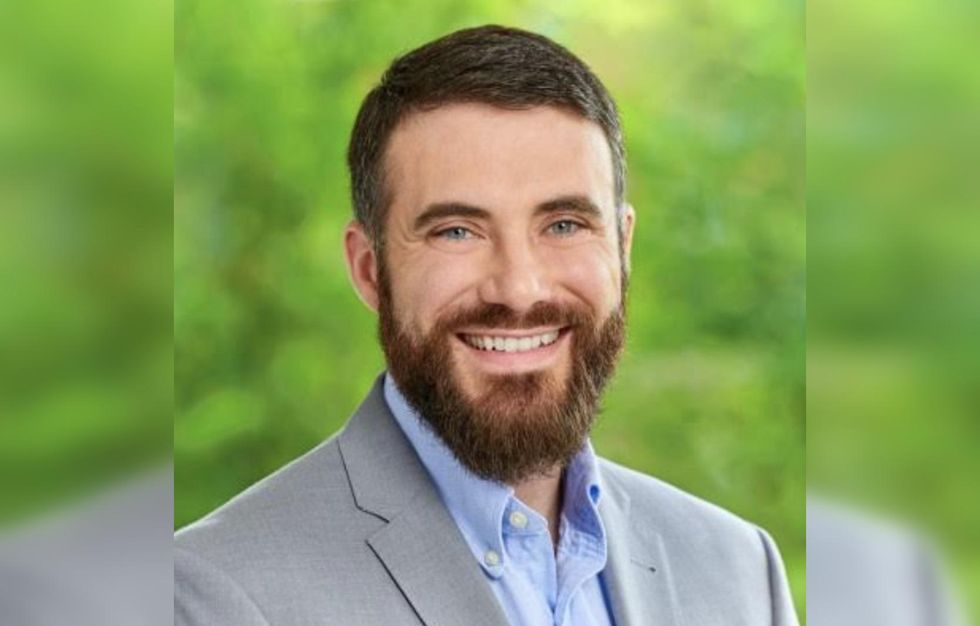 Bill Noss joined Houston-based Pulmotect's C-suite in June. Photo courtesy of Pulmotect
Houston-based Pulmotect Inc., a clinical-stage biotechnology company, announced a new CFO late last month. William J. Noss III joined the company's team.
"I am delighted to welcome Bill to Pulmotect at such an important time for the company," says Dr. Colin Broom, CEO of Pulmotect, in the news release. "His expertise and experience will help build our infrastructure as we continue the clinical development of PUL-042. It is an exciting time to join Pulmotect, with two Phase 2 clinical trials for the prevention and treatment of COVID-19 that have been supported with funding from the Department of Defense and our planned clinical trials for the prevention of respiratory complications in cancer patients."
Noss has over 15 years of experience in the life science industry, formerly at Harmony Biosciences, where he helped lead the company through their commercial launch and subsequently through their initial public offering of $148 million, per the release.
"I am very excited to join this outstanding team as the company grows," says Noss in the release. "PUL-042 has the potential to protect patients from a broad range of viral and other pulmonary infections by activating the innate immune system. I look forward to playing a key role in the drug development program by working hard for the future benefit of patients and creating long-term value for the company and our stakeholders."
Hess makes $9M donation to STEM initiatives in the community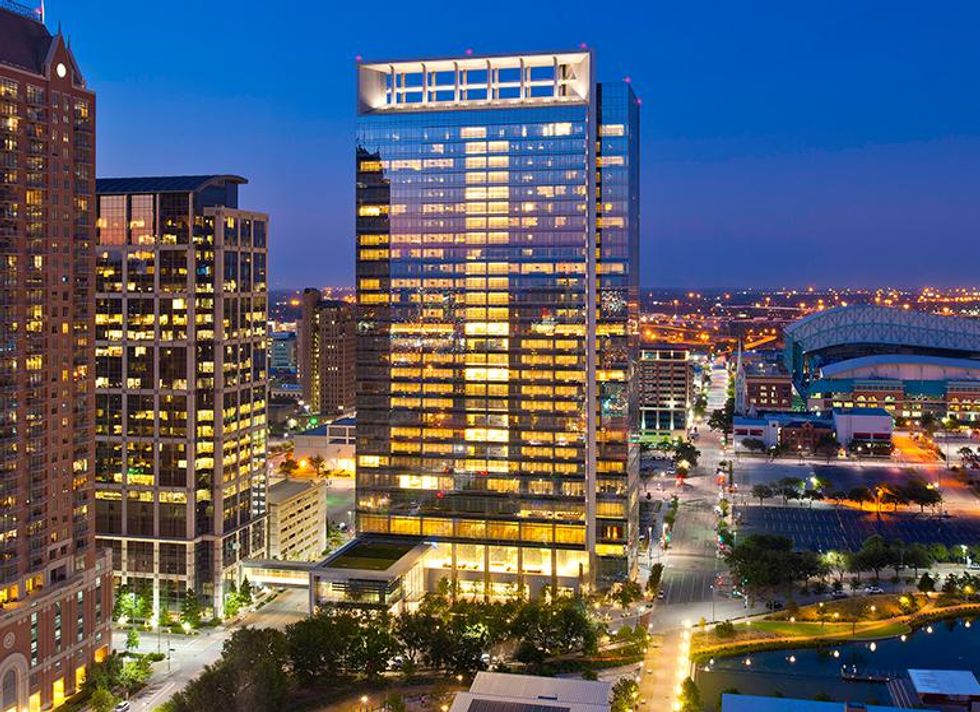 Houston-based Hess Corp. has contributed to a citywide initiative. Photo via trammellcrow.com
Last month, Hess Corp. announced a $9 million donation over the next three years. The gift is a part of its Learning for Life Partnership to fund educational programs and support services for Mayor Sylvester Turner's Complete Communities Initiative.
About 22 schools and over 13,000 children from pre-K through high school will benefit from the funds in the Third Ward, Magnolia Park-Manchester, and Second Ward Complete Communities neighborhoods.
Among other initiatives, the Hess Learning for Life Partnership will fund STEM equipment and curricula, teacher training, computer equipment, mentorship programs, accreditation initiatives, career life guidance counseling, and other support, according to a news release.
"Our company has a proud history of social investment programs that make a positive and lasting impact on the communities where we operate," says CEO John B. Hess in the news release. "In partnership with Mayor Turner's initiative, we are delighted to expand our commitment to provide children in the neighborhoods adjacent to Hess Tower in downtown Houston with the academic and social resources they need to reach their full potential."