Houston company creates platform to help protect people's mineral rights
Sep 16, 2020, 11:25 am
A group of Houston entrepreneurs have created a technology to advocate for mineral rights owners. Photo via Getty Images
When a landman used predatory tactics to lure his grandma into selling her mineral rights, a Houston entrepreneur stepped in, and now he's empowering landowners with knowledge and advocating for transparency for mineral buying in the oil and gas industry.
"Whether a potential seller conducts a sale with us or not, our goal is to educate families through RevereNet so they can understand what is happening in the market and protect themselves financially," says Colton Robey, co-founder and senior vice president of Revere Resources.
Robey teamed up with other leaders in the oil, tech, and finance industries to found Revere Resources to help landowners like his grandmother make the right decisions for their assets. Their recently launched online resource, RevereNet, provides a dollar figure and geographic view of an owner's mineral composition along with the historical value and extensive data on wells and well locations, giving owners the information they need to get the best deal.
"Our team has all worked in different capacities at different private equity-backed mineral rights funds," says Robey. "And it all came together after somebody tried to buy my grandmother's mineral rights unjustly, it wasn't until that moment that I realized that bad actors are prevalent in the industry."
Robey and his partners are guided by the guiding principle of transparency and honesty, even going as far as helping clients get better deals with other mineral buying companies if they beat their price.
"The data we collect allows us to gain a whole picture of the deal, so often of times we're not their natural highest bidder," says Robey. "However, we know the ins and out of the business and have helped our clients find better deals."
With RevereNet, they add a whole new layer of technology that is seldom seen in the archaic mineral rights sector, allowing landowners to check the value of their assets as easy as checking their stock portfolio.
"We believe this market is ripe for new technology," says Robey. "There are a lot of dinosaurs in this industry that need change, we collect tons of data and our online resource gives valuable information for free 365 days a week and 24/7 which definitely makes us more tech-driven than a lot of folks."
The project, which was already in production when the coronavirus pandemic changed the way we live and work, was rolled out quickly to meet landowner's immediate needs for data.
"We knew that during this time on uncertainty, a lot of people might be looking to divest," says Robey. "We're not brokers or flippers, we're long-term investors, and as mineral rights owners ourselves, I think that puts us in a different boat that other mineral rights companies."
With the successful launch of RevereNet, the team hopes to expand their efforts into new frontiers — getting this service into the hands of everyone in Texas.
"We know that only comes with people getting comfortable with learning what it is they own," says Robey. "We hope that over time we can educate landowners that can give them the confidence to manage their assets in the best financially beneficial way possible for them and their families."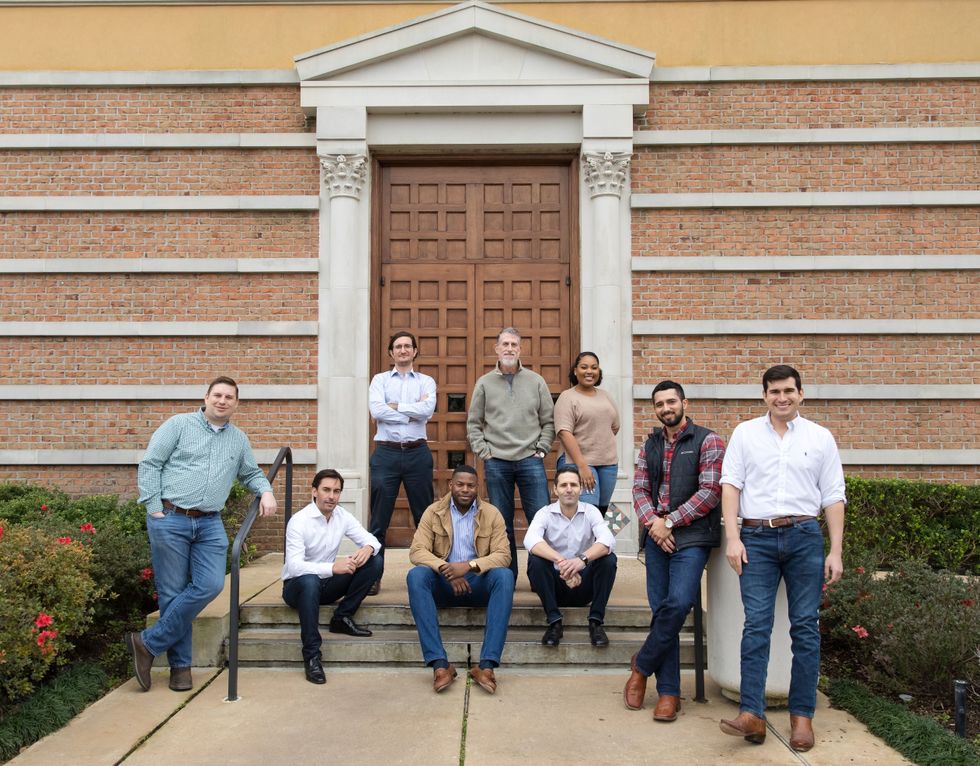 The Revere Resources team wants to get all Texans on RevereNet. Photo courtesy of Revere