Texas coworking company opens latest location in downtown Houston
Nov 16, 2022, 1:54 pm
The newest coworking spot is in POST Houston. Photo courtesy of Common Desk
A Texas-based coworking company has rolled out its fifth Houston-area location just on the edge of downtown.
Common Desk has opened in 32,000 square feet of space in the POST Houston, a recently renovated historic building built in 1934 at 401 Franklin St.

"Common Desk has built a homey office environment that integrates beautifully with the industrial architecture at POST Houston," says Kirby Liu, director at Lovett Commercial, in a news release. "We couldn't be more excited to welcome organizations big and small to office at our development."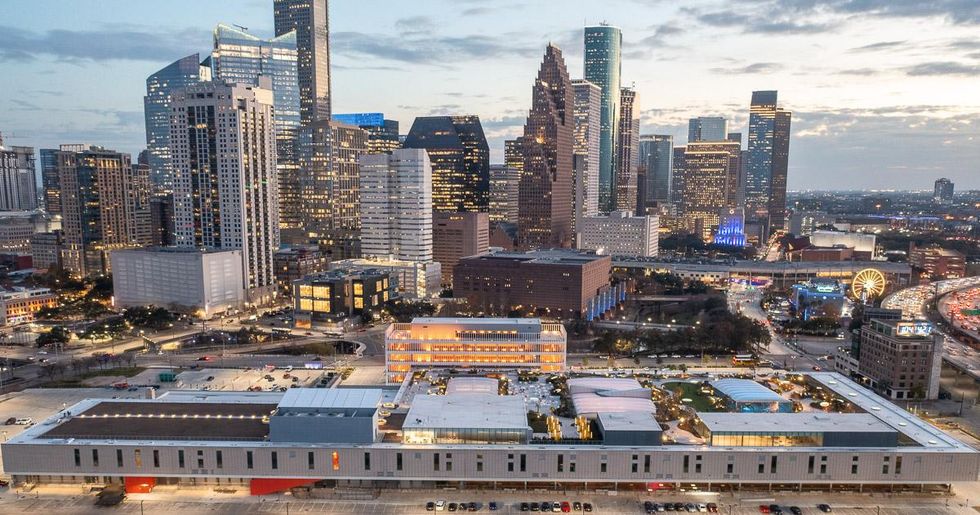 The POST Houston is on the edge of downtown. Photo via posthtx.com
The new location includes over 24,000 square feet of workspace, seven conference rooms, 43 private offices, a dedicated desk room, and shared coworking space. Additionally, Common Desk opened seven team suites on the first and second floors that are managed by CBRE. Tenants in these spaces will have access to Common Desk's shared areas. Just like other locations, member amenities include:
Chat booths
A wellness room
Full kitchen bottomless drip coffee
Wifi access
Fiction Coffee espresso bar
A 32-seat training room on the first floor
POST Houston is the home to 713 Music Hall venue, POST Market food hall, and Outpost rooftop event space.
Founded in 2012, Common Desk has grown to 22 locations and counting in Dallas, Houston, Austin, Wilmington, and Raleigh. In Houston, the company has opened coworking space in five locations, including:
The company also has a location in Spring in
City Place
.
"We're incredibly excited to be a part of the POST Houston development and to provide an outlet for companies, entrepreneurs and freelancers to experience their workdays in such a magical and inspiring setting," says Dawson Williams, head of real estate at Common Desk.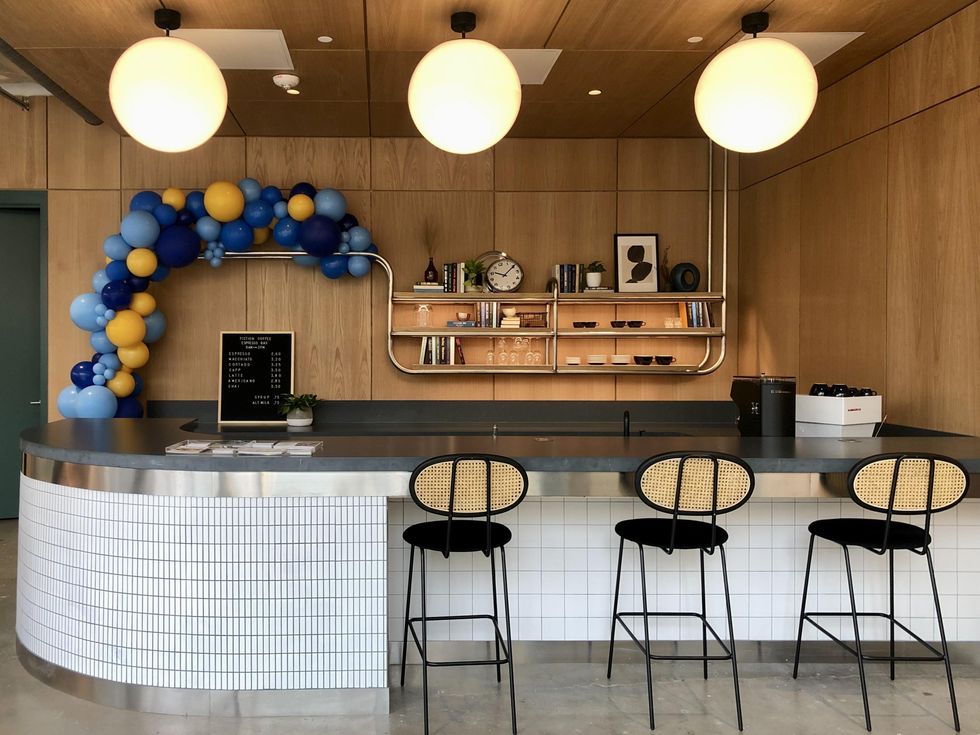 Common Desk in POST Houston has an espresso bar for coworkers. Photo courtesy of Common Desk