Luxury sports car manufacturer partners with Houston researcher to study carbon fiber in space
Jan 6, 2020, 10:38 am
Lamborghini has partnered with Houston Methodist Research Institute to study the effects of space on carbon fiber. Photo courtesy of Automobili Lamborghini
Apartnership between Automobili Lamborghini and the Houston Methodist Research Institute will send carbon fiber composite materials into space for experimentation then return them to Earth for study.

No earlier than November 2, a Northrop Grumman Antares rocket carrying the material will be launched from the Wallops Flight Facility in Virginia. Its destination is the International Space Station.
The launch is part of a testing campaign sponsored by the ISS U.S. National Laboratory and overseen by the Houston Methodist Research Institute. Its aim is to analyze the response of five different composite materials produced by Lamborghini to the extreme stresses induced by the space environment. The results could have numerous real world impacts, including applications in future automobiles, prosthetic implants, and subcutaneous devices.
The five samples of composite materials include a 3D-printed continuous-fiber composite, which Lamborghini says makes it possible to combine the extreme flexibility of "additive manufacturing" with high-level mechanical performance, a strength equal to that of a good quality aluminum for structural uses. This particular material is very important in the biomedical field.
The materials will be aboard the ISS for six months, during which time they will be subjected to extreme thermal excursion cycles ranging from -40 degrees to 200 degrees centigrade. They will also experience high levels of ultraviolet radiation, gamma rays, and the flow of atomic oxygen caused by ionization.
Post-mission, the materials will be returned to Earth and undergo joint testing by Automobili Lamborghini and the Houston Methodist Research Institute in an effort to qualify degradation in terms of chemical, physical, and mechanical properties.
Lamborghini currently uses composite materials throughout its lineup, with carbon fiber playing an instrumental role in the company's entire product range. The company is providing its expertise and materials free of charge for the study.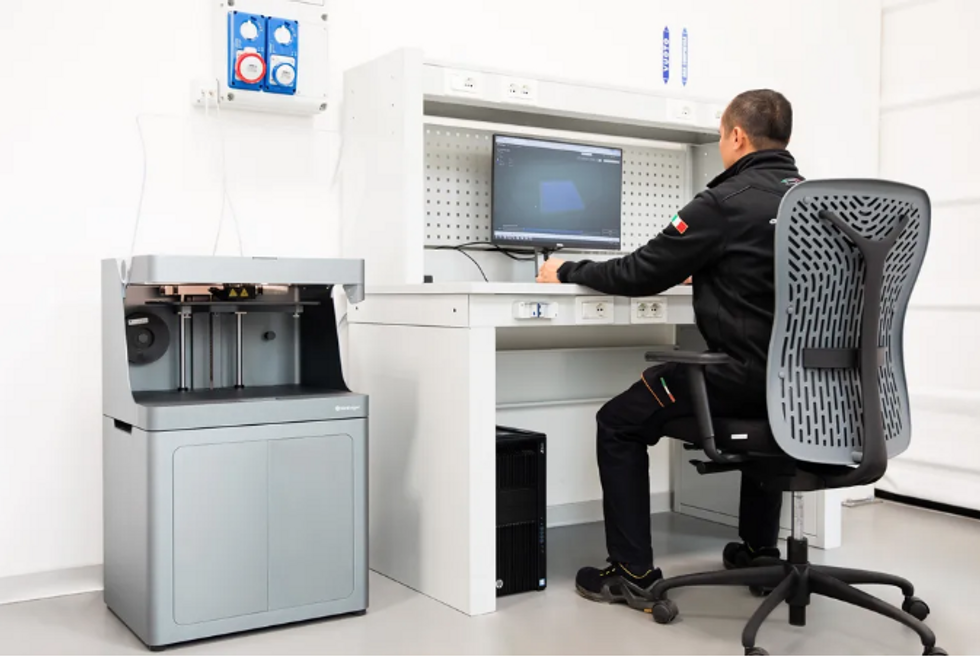 Lamborghini hopes to use the results of the study to impact product development here on Earth. Photo courtesy of Automobili Lamborghini
------
This article originally ran on AutomotiveMap.