4 Houston innovators to know this week
Apr 18, 2022, 8:32 am
This week's roundup of Houston innovators includes Kevin Coker of Proxima CRO, Gaurab Chakrabarti of Solugen, and Phil Sitter and Chris Chomenko of RepeatMD. Courtesy photos
Editor's note: In this week's roundup of Houston innovators to know, I'm introducing you to four local innovators across industries — from marketing tech to synthetic biology — recently making headlines in Houston innovation.
Kevin Coker, CEO and co-founder of Proxima CRO, and Gaurab Chakrabarti, CEO and co-founder of Solugen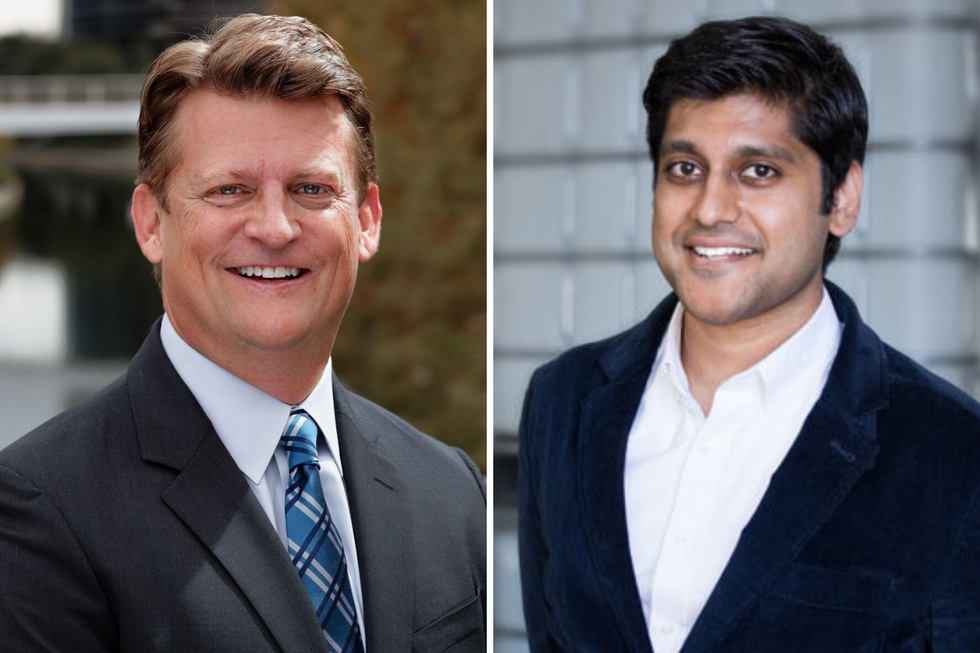 First Bight VC named two Houstonians to its board. Photos courtesy
First Bight Ventures, a new VC firm focused exclusively on early-stage synthetic biology startups founded by Veronica Wu in January, has named two new board members: Gaurab Chakrabarti, co-founder and CEO of Solugen, and Kevin Cocker, co-founder and CEO of Proxima CRO.

"We are excited to announce the addition of Dr. Gaurab Chakrabarti and Kevin Cocker," Wu says in a press release. "These two advisors are experts in their respective fields of medicine and biotechnology. They are proven leaders of Houston-based companies, which is key to our overall growth strategy, as we seek to establish Houston as a geographic center for innovation in Synthetic Biology." Click here to read more.
RepeatMD's CEO Phil Sitter and Vice President of Sales Chris Chomenko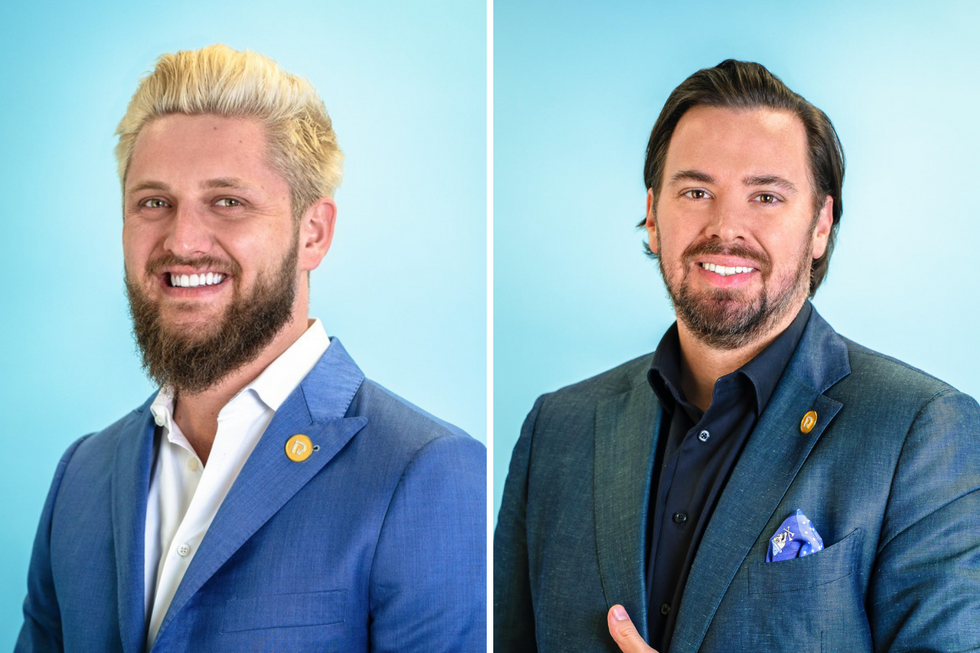 RepeatMD's CEO Phil Sitter and Vice President of Sales Chris Chomenko join the Houston Innovators Podcast to explain how they are revolutionizing the aesthetics industry. Photos courtesy
Houston restaurateur pivoted his restaurant marketing business amid the pandemic — to a growing industry: aesthetics. Phil Sitter took the idea and tech he created with VIPInsiders to launch RepeatMD, a customizable marketing and fintech platform focused on the aesthetics industry, which includes plastic surgeons, dermatologists, etc.
Sitter, who serves as the company's CEO, says once he dived into learning about the industry, he found out these types of business are seeing incredible growth following the pandemic.
"They call it the 'Zoom boom' — everyone saw themselves on Zoom daily and decided to invest in themselves and their facial treatments." says Chris Chomenko, vice president of sales for the company, on the Houston Innovators Podcast.
"And they had the time," Sitter adds. "When you think about aesthetic procedures — whether its invasive or non-invasive, it takes time for recovery." Click here to read more.